Upgrade eVic Supreme Firmware
Dear Customers,
From now on, during the upgrade of eVic supreme firmware will pop up a choice box, letting you choose the firmware version, V1.1 or V2.1.
V1.1 is the upgrade version of the previous V1.0, which ameliorates the voltage and wattage adjustment.
V2.1 is a simplified Home screen version. Features of all-new firmware 2.1:
1. Bigger font, clearer display
2. Automatic adjustment mode
3. Operation is more simple
All new eVic Supreme released by Joyetech will be loaded V1.1 by default, and you can choose to switch to V2.1 by personal preference.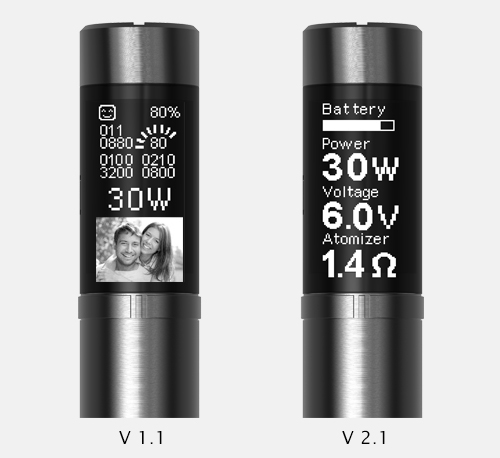 Please visit the details via
http://www.joyetech.com/learn_more_about_MVR_for_pc/
You can download the myVapors software to upgrade your eVic supreme firmware.
Marketing Group
11th, July.2014