ARE YOU OF LEGAL
SMOKING AGE?
THE PRODUCTS ON THIS WEBSITE ARE INTENDED FOR ADULTS ONLY.
By entering this website, you certify that you are of legal smoking age in the state in which you reside
WARNING: This product contains nicotine.Nicotine is an addictive chemical. Our products are restricted to adults 21+ only.
All the products shown on Joyetech global official website are not allowed to promote or sell in the U.S. Market.

Lightness Contains Everything
The most appealing eRoll MAC is about to make you fall in love. An elegant all-in-one device that puts everything together — one vape pen, and two extra cartridges inside a simple and stylish enclosure. This easy pen system features with air pressure sensor discarding fire button, 0.55ml refillable cartridge, advanced 1.5ohm ceramic coil bringing soft flavor for MTL lovers, and 2000mAh PCC(Portable Charging Case) making it more convenient to charge the vape pen anywhere. It also creates a clean and sanitary vaping lifestyle. It will be your perfectly portable device.
MAC Style Design
Ultra-thin design, with the height of only 1.2cm, eRoll MAC PCC is compact in size, and light in weight. Combined with its neat cambered surface design, it is definitely elegant and portable.

PCC with High Capacity and TYPE-C Fast Charge
2000mAh battery capacity, and the bran-new TYPE-C, which realizes the easy charge without junction side limitation, enable you to satisfy your whole day need, just through daily fragmented time of fast charging.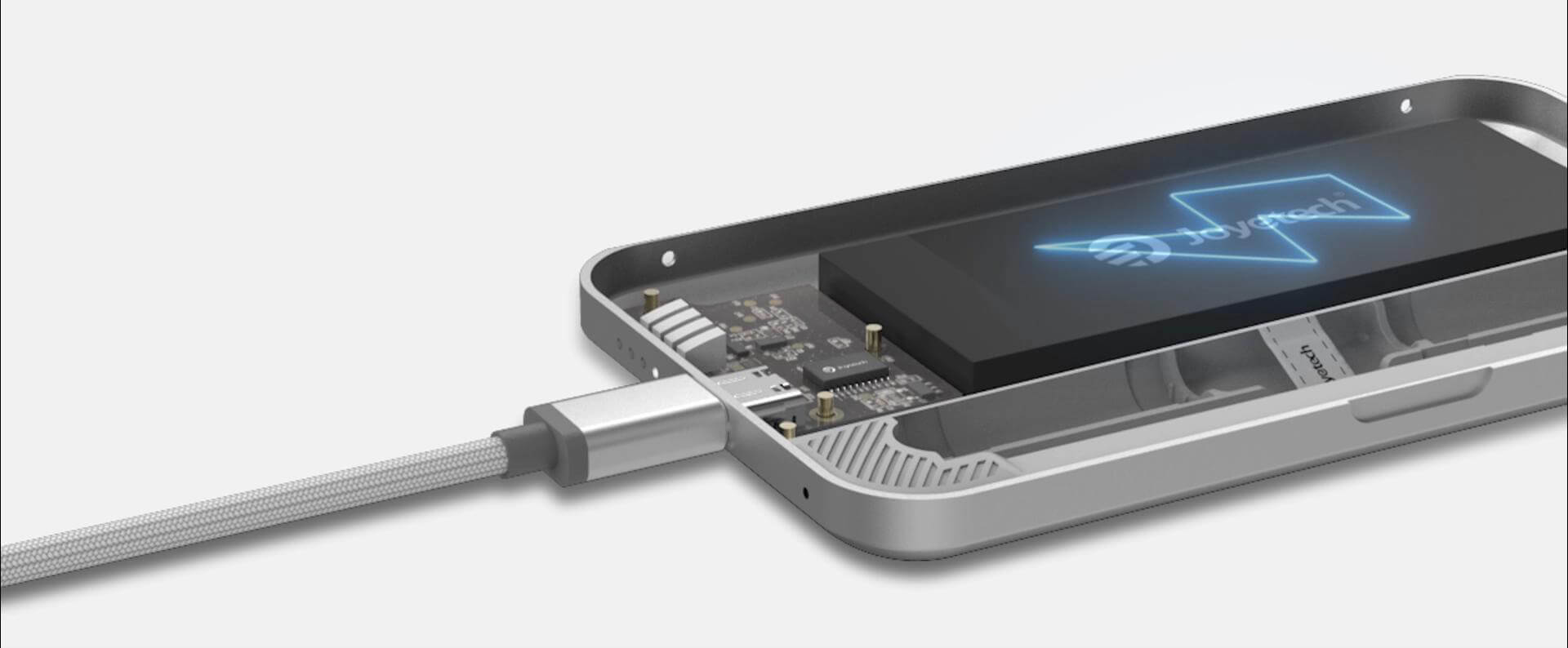 All in one, One for all
eRoll MAC PCC serves as both charger case and storage box. It charges the vape pen, while it stores together with the other two spare cartridges, offering you more choice in the flavor you need. It only takes half an hour to achieve full charge of vape pen, while the charge times could reach over 8.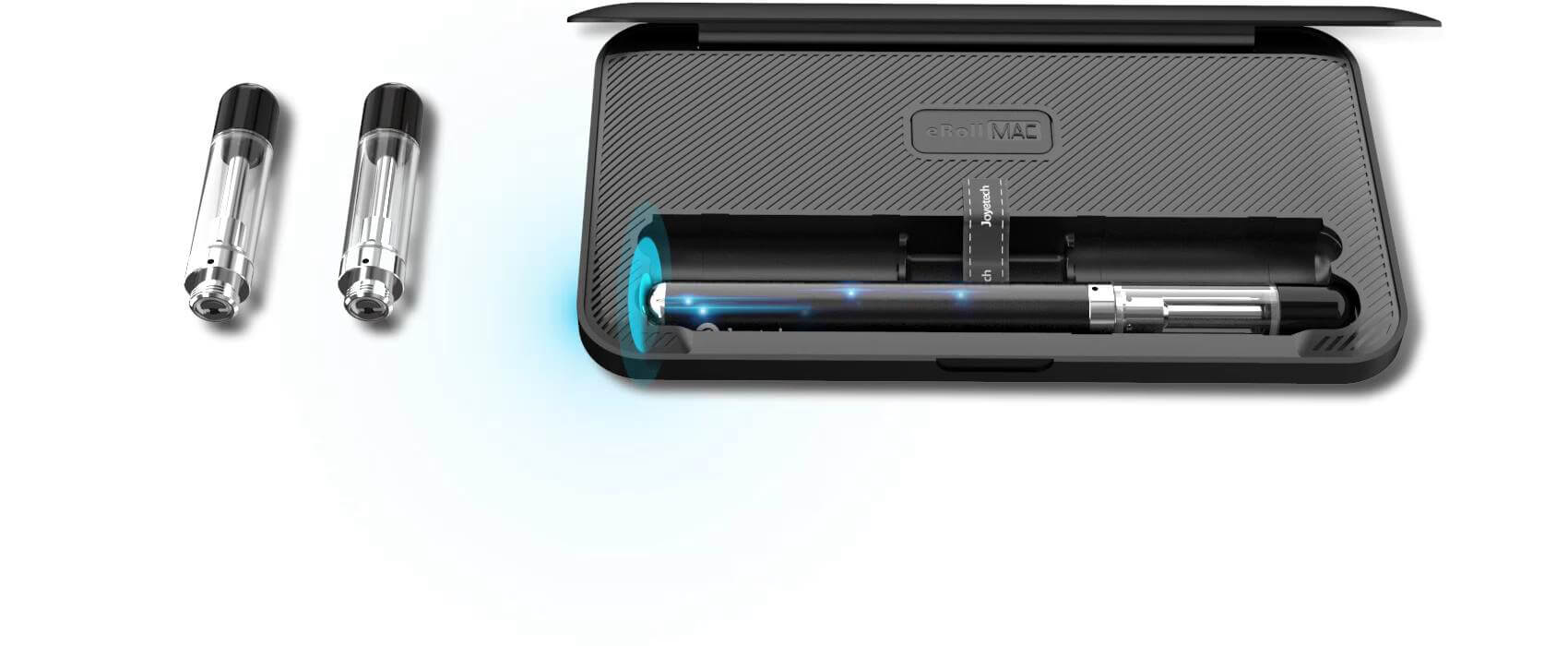 Delicateness
The size of eRoll MAC is similar with real cigarette. Auto-draw function frees you from pressing the button while vaping.
New Ceramic Coil Head

With 1.5ohm Ceramic Coil Head, the vapor pen is perfect for MTL, bringing you pure and soft taste, especially for nicotine salt.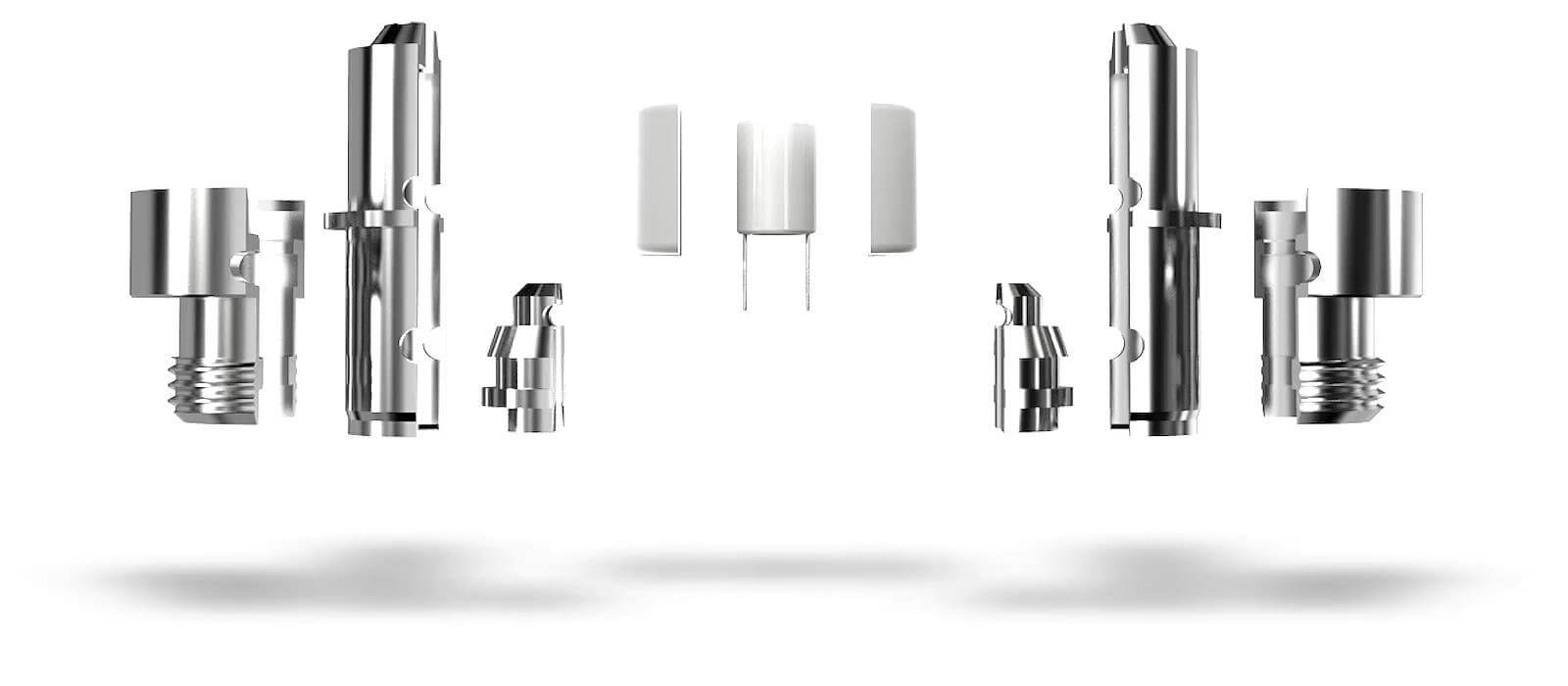 TPD Compliant and Top Filling
E-liquid capacity of eRoll MAC is 0.55ml, with refillable top filling solution. Just unscrew the mouthpiece, and fill e-liquid into the cartridge, then you are ready to use.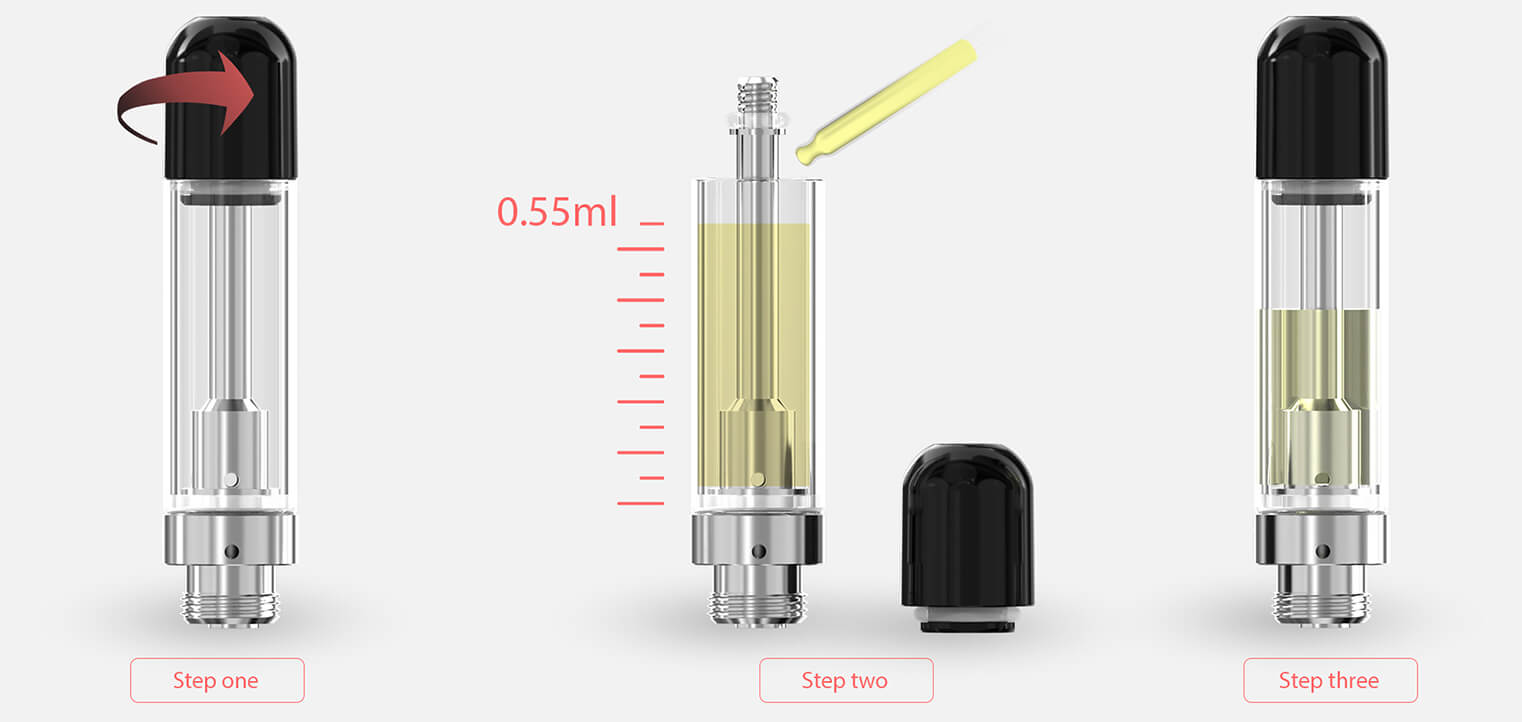 Leather Case Protection

Leather case of high quality provides exclusive protection to PCC. Soft velvet lining and smart ribbon, making it easy to remove your PCC.

Multi Protections for Vaping Safety

Safety for use is always of our first priority. Multi protections include overall battery protection of over-charging, over-current and over-discharging, making it more advanced and reliable.
PCC Battery Life Indicator
4 indicator lights to show different battery level when charging or discharging.











Vape Pen Charging
There are two ways to charge eRoll MAC vape pen:
One is to put the vape pen into PCC(Portable Charging Case)in the right charging direction;
The other one is connect it with a computer or a wall adapter via USB cable (Only available in Simple Kit). When it is fully charged, the LED indicator light will go out.
PCC Specification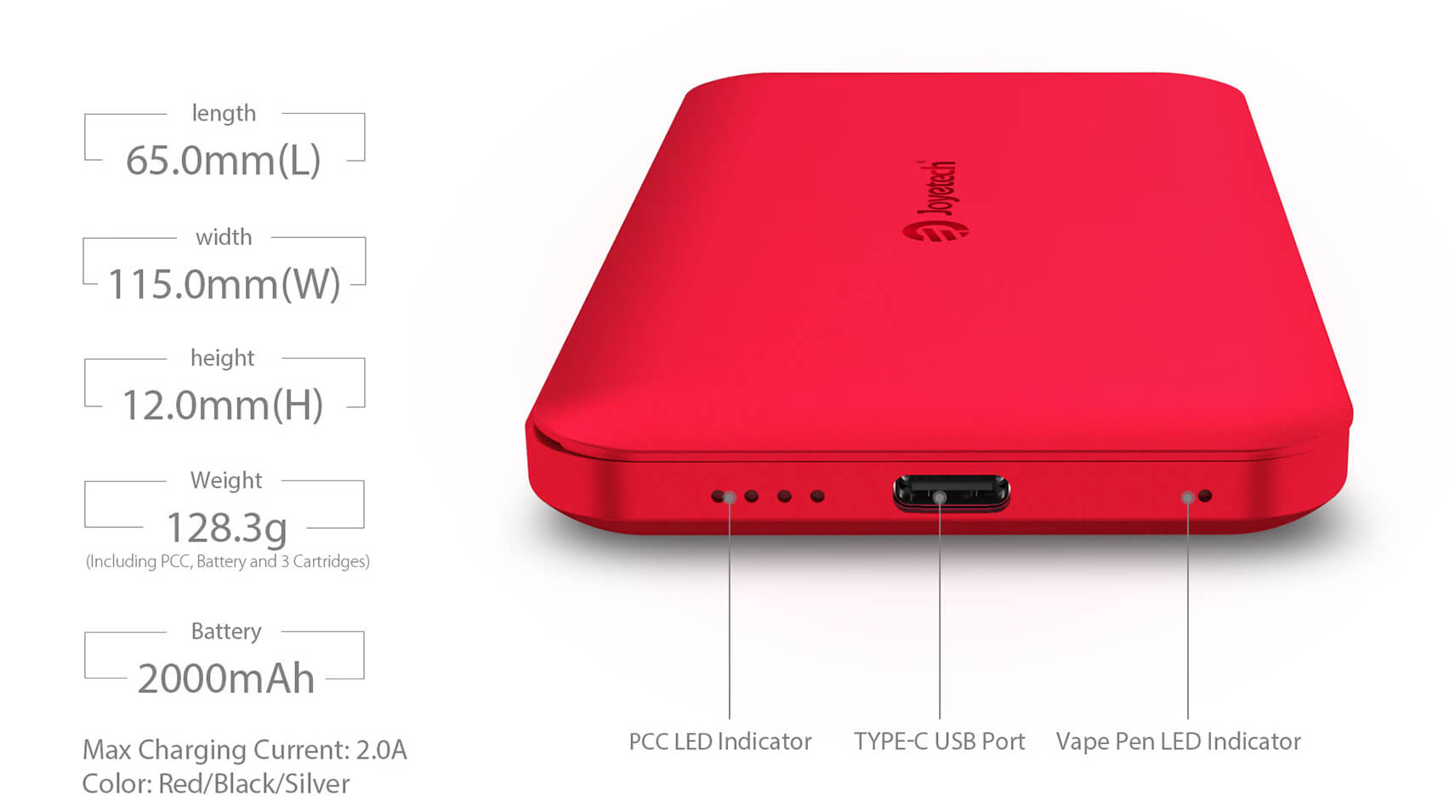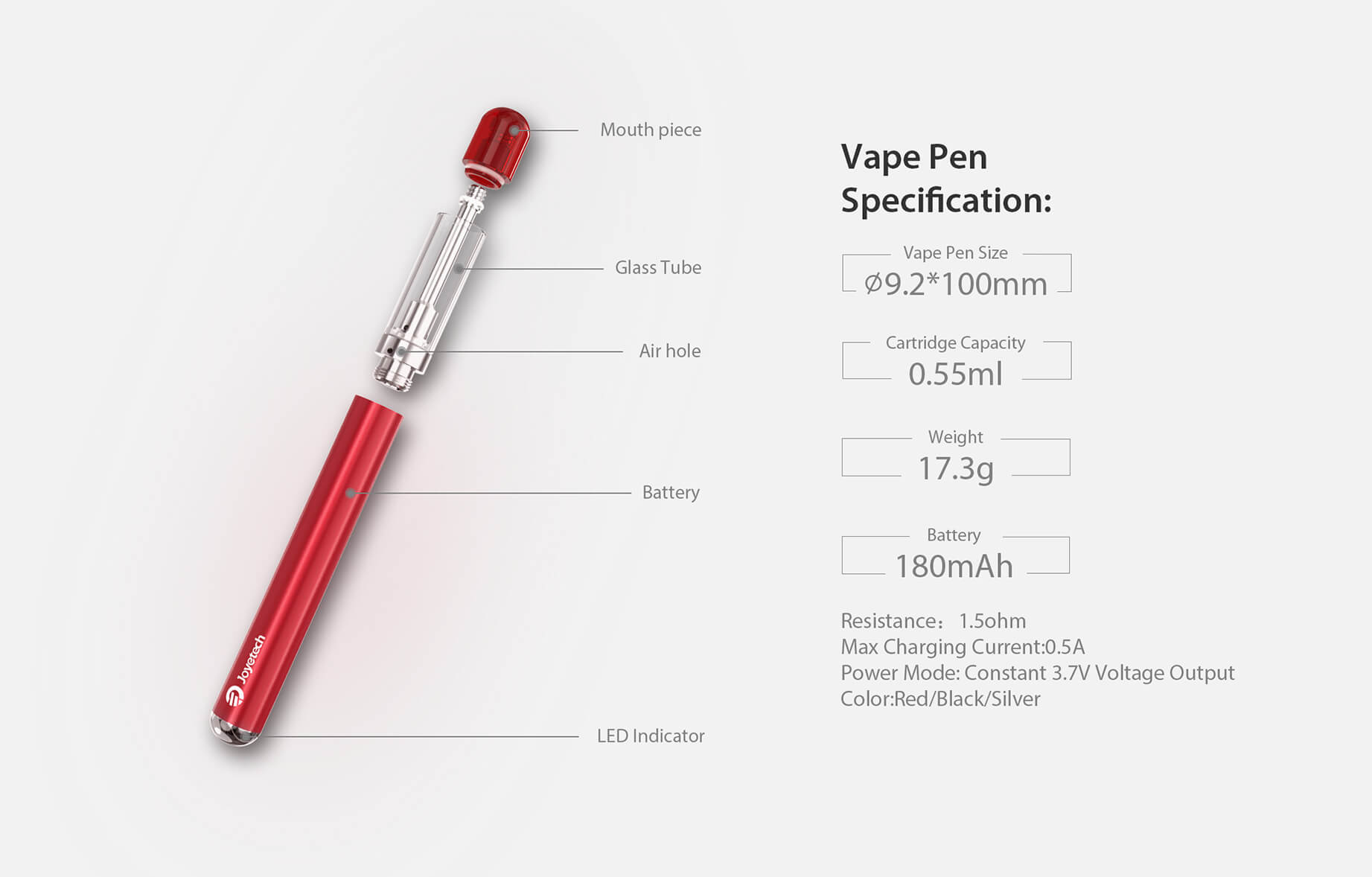 Simple Kit
1 * eRoll MAC Battery
1 * eRoll MAC Cartridge
1 * eRoll MAC Charging Cable
1 * User Manual
1 * Warranty Card
1 * eRoll MAC Portable Charging Case
1 * eRoll MAC Battery
3 * eRoll MAC Cartridge
1 * eRoll MAC PCC Charging Cable
1 * User Manual
1 * Warranty Card
x