ARE YOU OF LEGAL
SMOKING AGE?
THE PRODUCTS ON THIS WEBSITE ARE INTENDED FOR ADULTS ONLY.
By entering this website, you certify that you are of legal smoking age in the state in which you reside
WARNING: This product contains nicotine.Nicotine is an addictive chemical. Our products are restricted to adults 21+ only.
All the products shown on Joyetech global official website are not allowed to promote or sell in the U.S. Market.
Innovative

Airflow-Output


Sync Control

You can switch between H and L levels by rotating the pod 180°.
L level is small airflow with low output for MTL vaping.
H level is large airflow with high output for RDL vaping.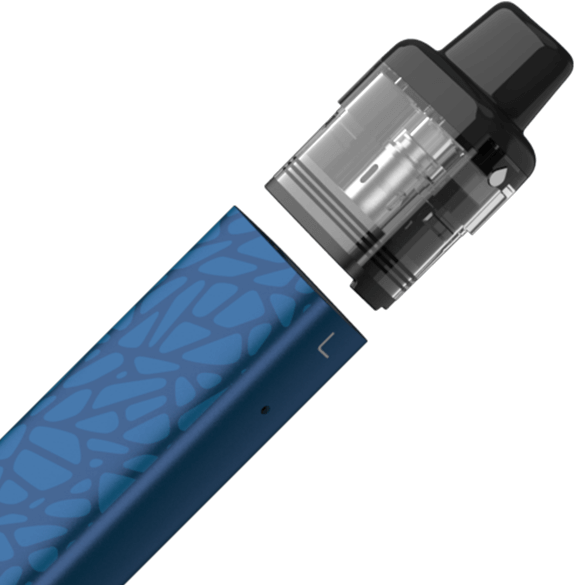 Small Airflow & Low Output
Large Airflow & High Output
L
H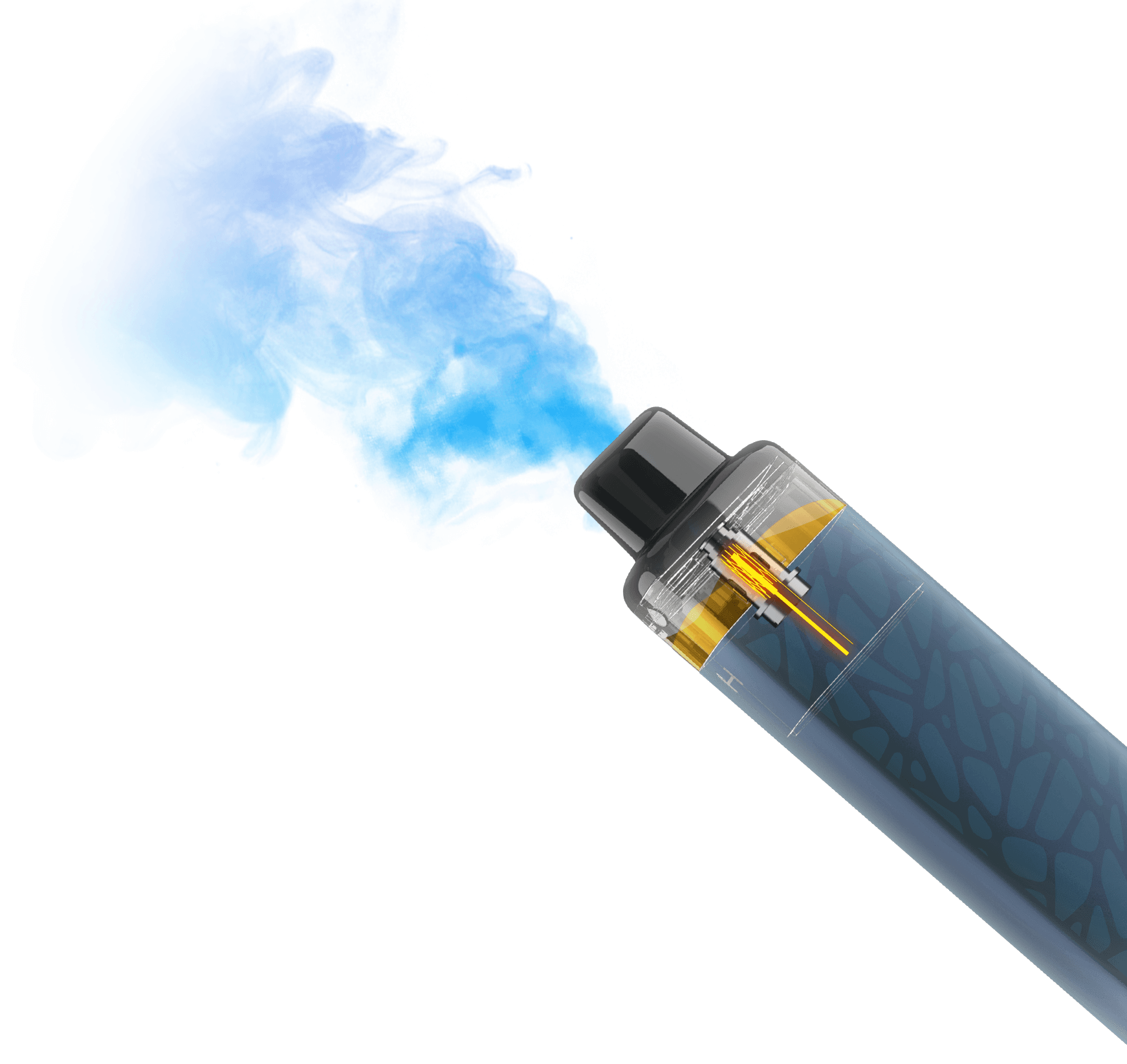 For Great Flavor
The 0.8ohm pod with mesh coil heats faster, supporting great flavor.
Slide to Fill
Slide the mouthpiece to unveil the filling hole. Insert into the filling gap directly to fill the e-liquid.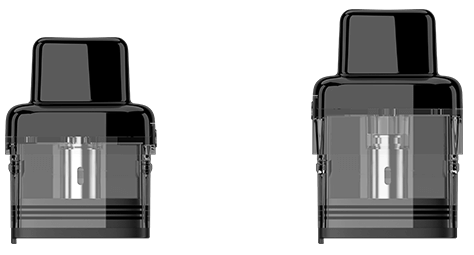 With 960mAh battery equipped with Type-C quick charge technology, it only takes 60 minutes to fully charged.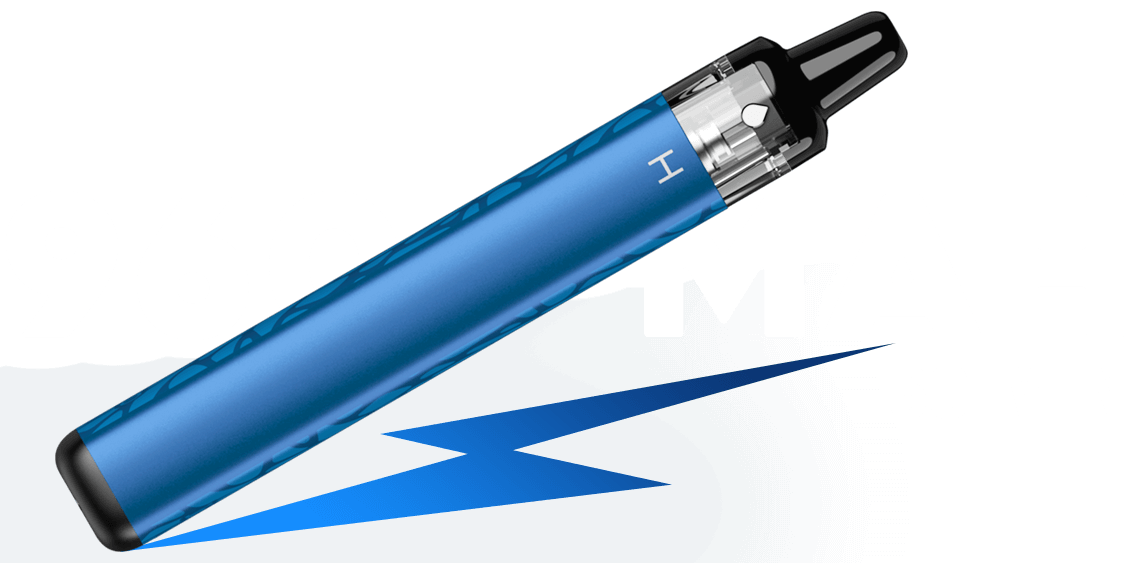 Specifications
Size: 15*27*101mm (2ml)
Size: 15*27*106mm (3ml)
Battery Capacity: 960mAh
Pod Capacity: 2ml/3ml
Output Wattage: 17W max
Charging Current: 5V/1A (USB-C)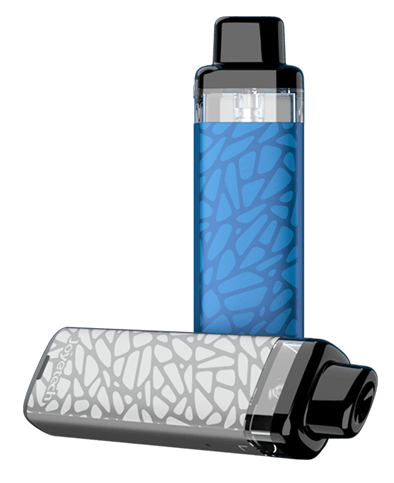 2ml Version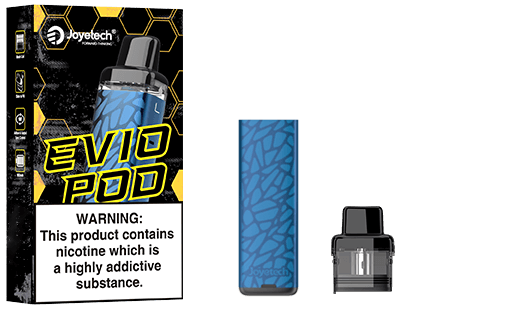 2ml Kit (One Cartridge)
1 x EVIO Pod Battery
1 x EVIO Pod Cartridge (0.8Ω)
1 x USB Type-C Cable
1 x User Manual
1 x Warranty Card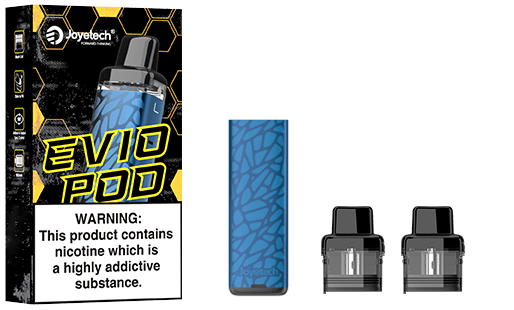 2ml Kit (Two Cartridges)
1 x EVIO Pod Battery
2 x EVIO Pod Cartridge (0.8Ω)
1 x USB Type-C Cable
1 x User Manual
1 x Warranty Card
3ml Version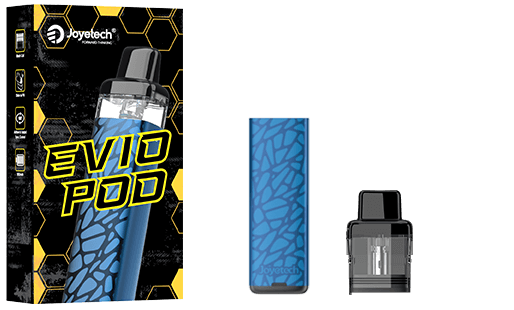 3ml Kit (One Cartridge)
1 x EVIO Pod Battery
1 x EVIO Pod Cartridge (0.8Ω)
1 x USB Type-C Cable
1 x User Manual
1 x Warranty Card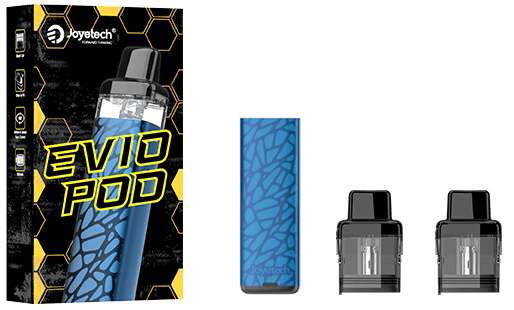 3ml Kit (Two Cartridges)
1 x EVIO Pod Battery
2 x EVIO Pod Cartridge (0.8Ω)
1 x USB Type-C Cable
1 x User Manual
1 x Warranty Card
x