myVapors upgrades!
Dear All,

We have made some upgrades in myVapors. You can update your eMode, eVic and eVic-supreme through new myVapors.

1. We added one version of eVic Supreme firmware, the V2.2, which includes some changes in the interface as below compared with previous version. The new home screen shows 4 function areas, i.e.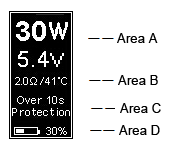 Press the button 3 times, the words in area A will constantly flash to show you that you are at area A. Turn the regulation ring right to select the area you want to customize. The corresponding words will flash to inform you what area you are at.

When you are at area A, turn the regulation ring left to select the output mode you want, i.e. VV, VW, RVV, RVW. At area B, turn left to select the vapor information you want to display.

The area C will display the seconds when you vape, and also show the alarm info, like "Over 10s Protection", "No Atomizer". The area D permanently displays the battery level.

2. After finish the eVic Supreme firmware upgrade will pop up a message as below. It reminds you of restarting eVic Supreme to complete upgrading.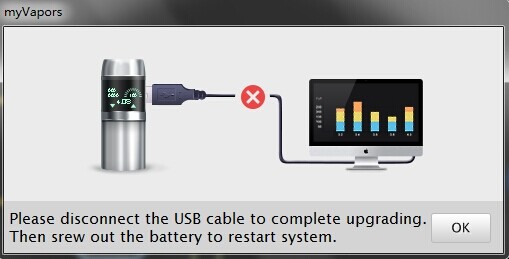 3. You can export the vapor data and store in CSV format.
4. Multi-language eVic V1.4 firmware , V1.1 and V2.1 of eVic Supreme are upgraded too. The display time of atomizer resistance is shortened 2 seconds.
Please click here to download the latest version and upgrade your device.
http://www.joyetech.com/support/down_nr.php?id=48&k=1
Joyetech Marketing Group