CUBIS Atomizer Launching News
Dear all,
Today Joyetech launches new atomizer——CUBIS and new version of firmware V3.0.
CUBIS, adopts innovative and leak resistant cup design, whose coil replacement and juice fill can be achieved by removing this top section from the cup. Airflow controls are also contained within the removable top tank assembly, meaning the possibility for leakage or coil flooding is greatly reduced. It is compatible with all temperature regulated devices. Made from medical material, BF SS316(0.5/1.0ohm) head provides a perfect vaping flavor under VW mode and more precise vaping experience in VT mode at the support of bottom feeding system.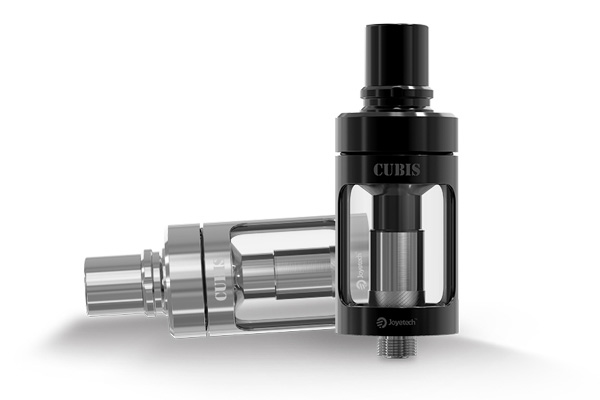 For more information about the new atomizer, please visit:
http://www.joyetech.com/category/cubis/
Compatible with eVic-VTC Mini, the software to upgrade firmware to 3.0 Version is now available. The 3.0 Version, presents overall information in a more clear, precise and elegant way.

It is newly added with SS316 mode which especially goes with BF SS316 head.

At the same time, in VT mode, the resistance range has upgraded to 0.05-1.5ohm.
And also, it applies TCR(Temperature Coefficient of Resistance) mode for customer to set personal vaping reference going with various coils like NiFe, SS304, SS316 etc., and is comprehensive, cool, and convenient to use.
For more information about it, please visit:
http://www.joyetech.com/mvr-software/?sid=155
.And you can watch the video of overall introduction of V3.0 firmware at
http://www.joyetech.com/download/cubis-video/
.
Joyetech Marketing Department