WARNING: This product contains nicotine. Nicotine is an addictive chemical. Our products are restricted to adults 21+ only.
NotchCoilTM 0.25ohm DL. Head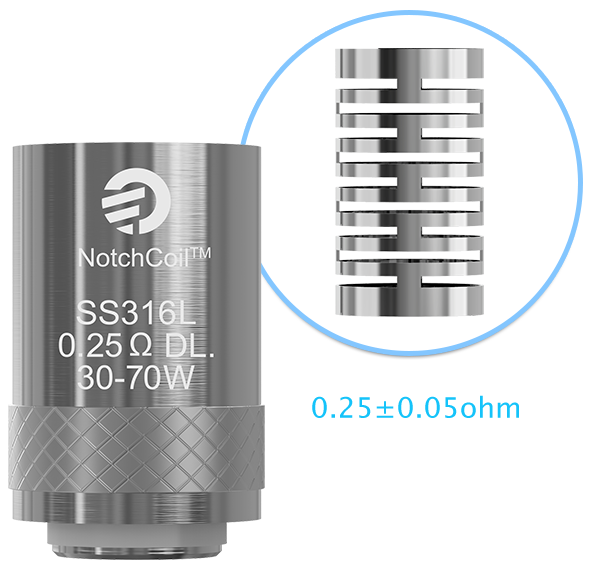 We creatively designed the NotchCoilTM 0.25ohm DL. (Direct Lung) head, using SS316L coil which lasts longer and can be used under high wattage condition.
It will surely bring you great vaping experience ever.
Configuration:
Height:16.3mm
Diameter:10.0mm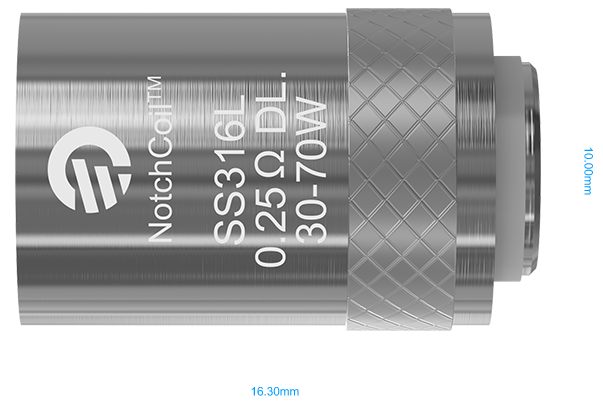 Convenient to Replace and Clean

This site uses cookies. By continuing to browse the site you are agreeing to our use of cookies. Read our private policy>