ARE YOU OF LEGAL
SMOKING AGE?
THE PRODUCTS ON THIS WEBSITE ARE INTENDED FOR ADULTS ONLY.
By entering this website, you certify that you are of legal smoking age in the state in which you reside
WARNING: This product contains nicotine.Nicotine is an addictive chemical. Our products are restricted to adults 21+ only.
All the products shown on Joyetech global official website are not allowed to promote or sell in the U.S. Market.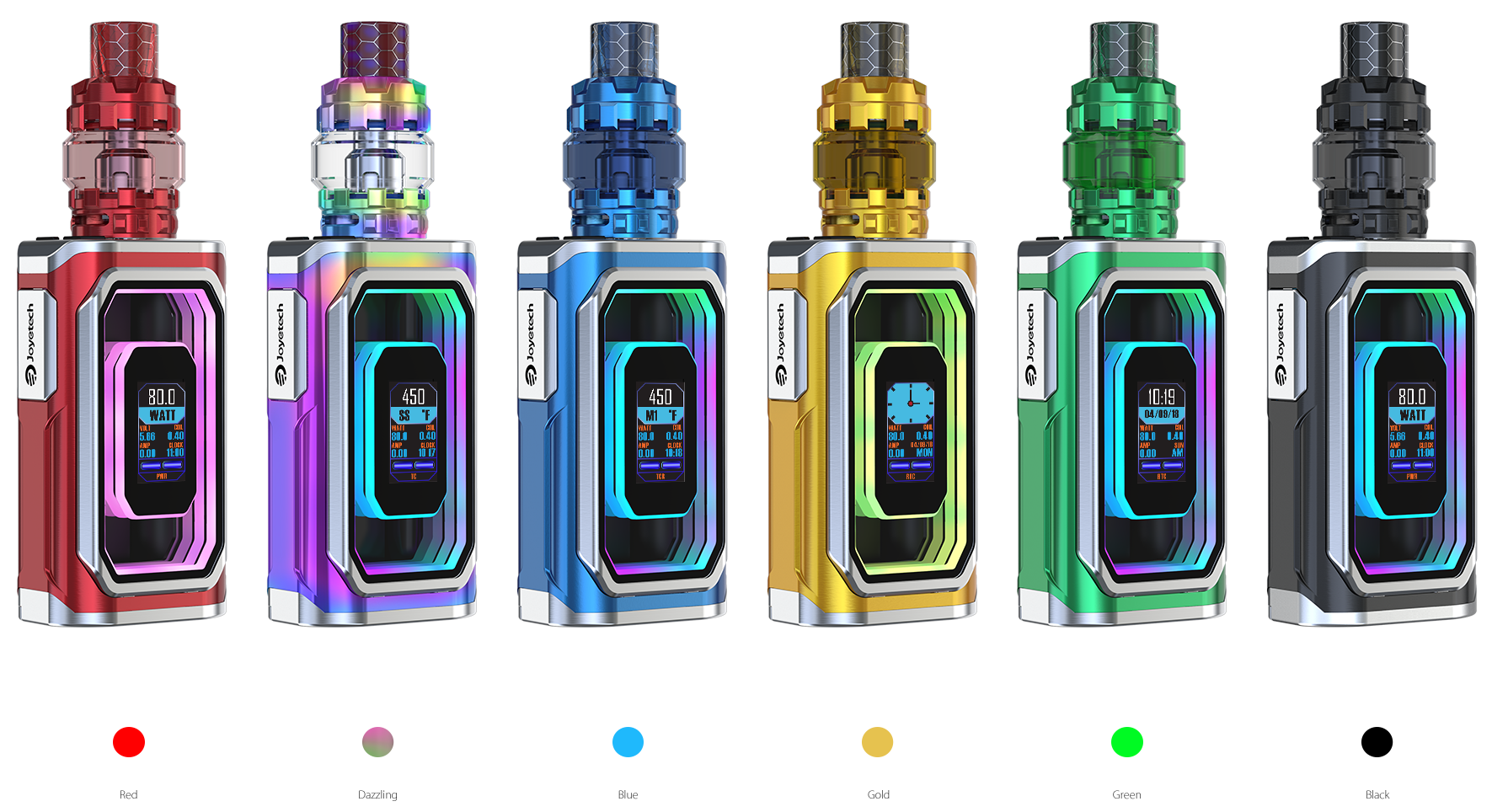 A smart vaping device that can recognize your voice and response in an interesting way, adding much fun to your vaping life. This is the ESPION Infinite AI, the latest Joyetech box kit with artificial intelligence. Having a set of tunnel light effects, it even reacts to each action you made. You can easily manage it with a intuitive 0.96 inch color display. It is powered by dual 21700 cells, but still works with normal 18650 as well, reaching a formidable 200W output and 2A quick charge. The ProCore Conquer tank is uniquely designed. Having the new bulging glass tube, capacity was upgraded to 5.5ml. And we also have more spare resin and cellular tube versions available. ProC series heads are all capable: from direct lung or mouth to lung, from massive vapor production to optimal flavor. Meanwhile, its push-to-open system makes filling easily.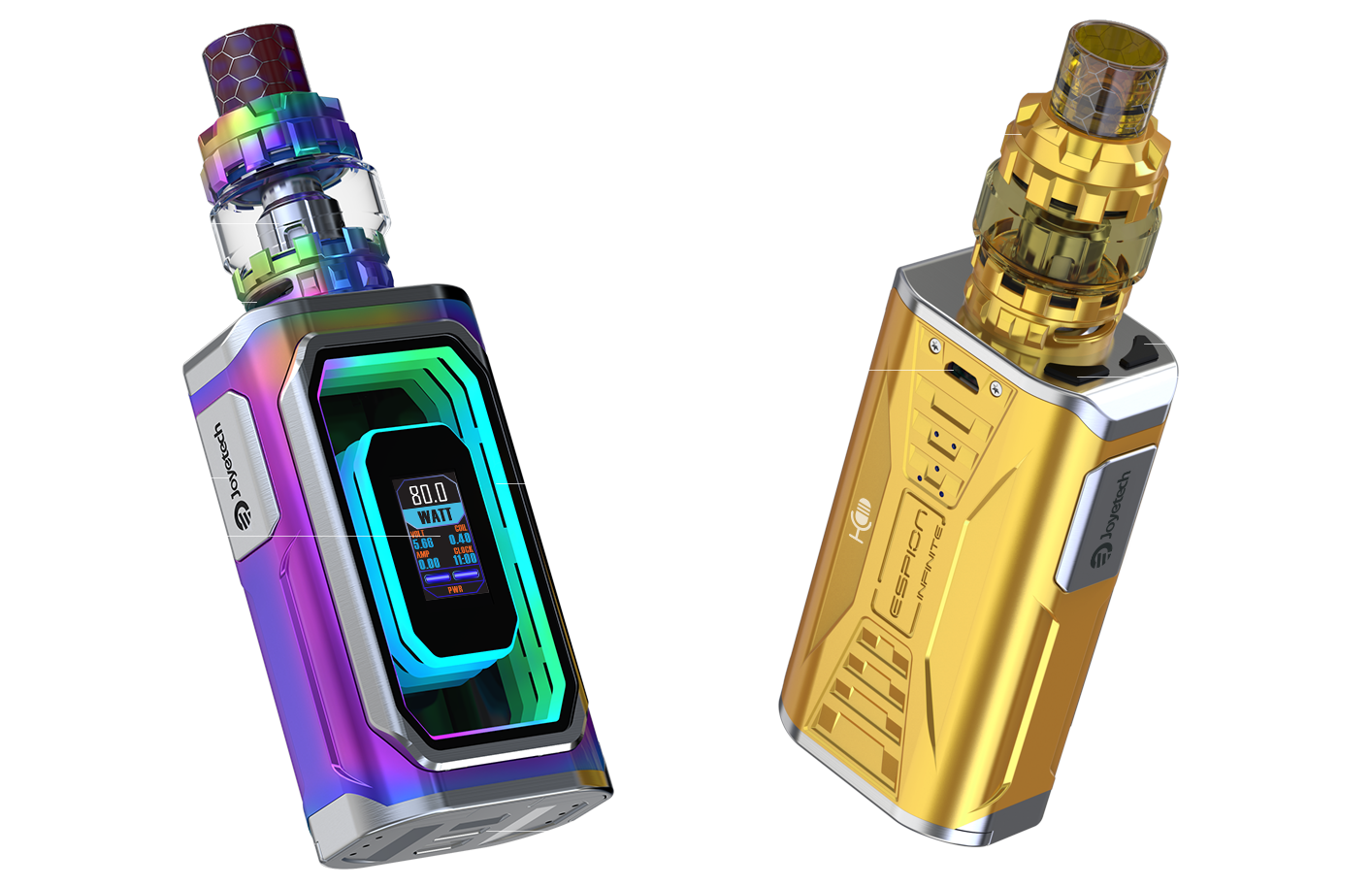 Standard Configuration:
1 * ESPION Infinite AI
2 * AVB 21700 battery (optional)
1 * ProCore Conquer atomizer
1 * ProCA (0.4ohm) head
1 * ProCD (0.15ohm) head
2 * 18650 battery sleeve
1 * QC USB cable
2 * Manual
1 * Warranty card
2 * Warning card
Spare parts
Parameter:
Size: 49.5mm(L)*33.0mm(W)*140.50mm(H)
Screen type: 0.96 inch TFT color screen
Screen resolution: 80*160 dpi
Output wattage: 1-230W
Output mode: Power/RTC/TC(Ni, Ti, SS316)/TCR(M1, M2, M3) modes
Resistance range: 0.05-1.5ohm for TC/TCR mode
0.05-3.5ohm for Power mode
Temperature range: 100-315°C/ 200-600°F
Battery using: 2 * high rate 21700/18650 cells (CDR

25A)
Max charging current: 2.0A
Max output current: 50A
Max output voltage: 9V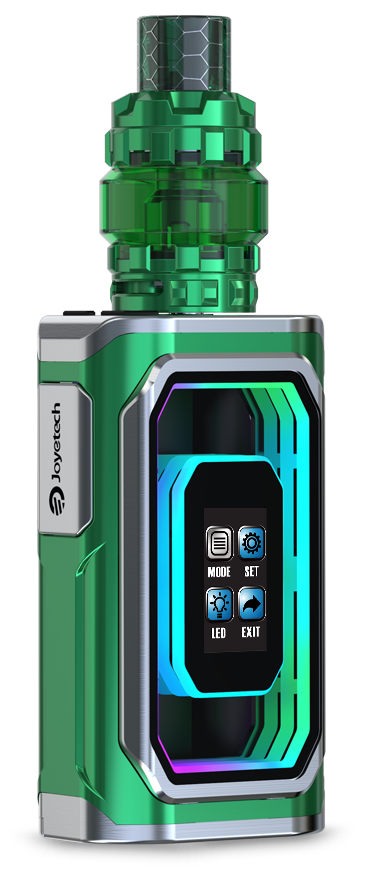 Smart mod, add more fun
In order to bring more fun to your vaping life, the ESPION Infinite AI now can recognize your certain daily words, and response in an interesting way with its special light effects.


AI Conversation Reference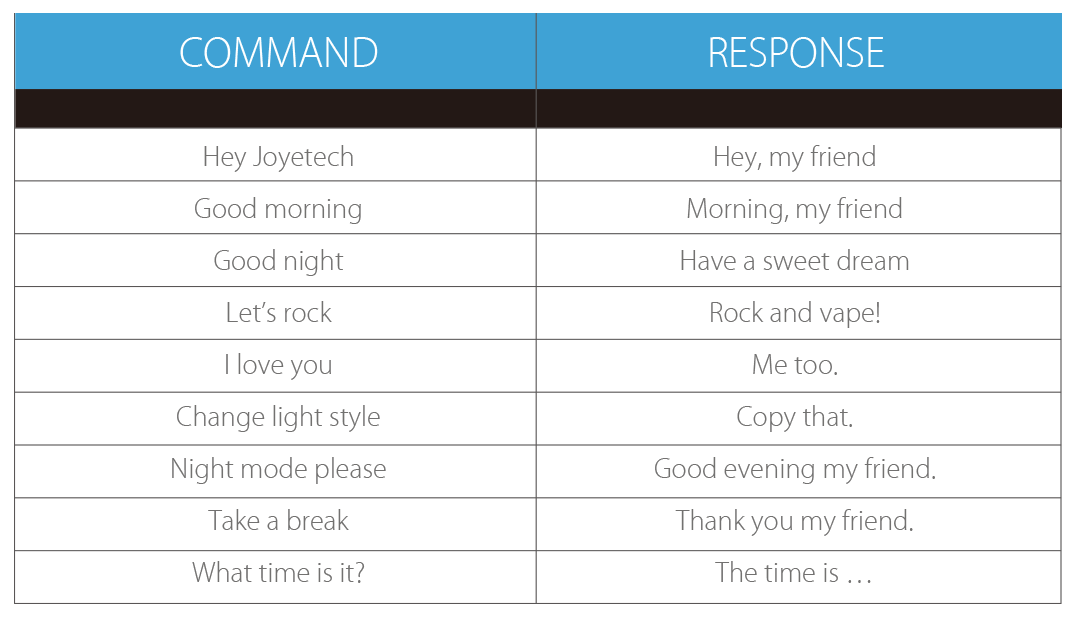 Gorgeous tunnel light
Being fair and delicate, the tunnel light on the ESPION Infinite is such a beauty. You're able to choose from a set of light effects and it reacts to each action you made.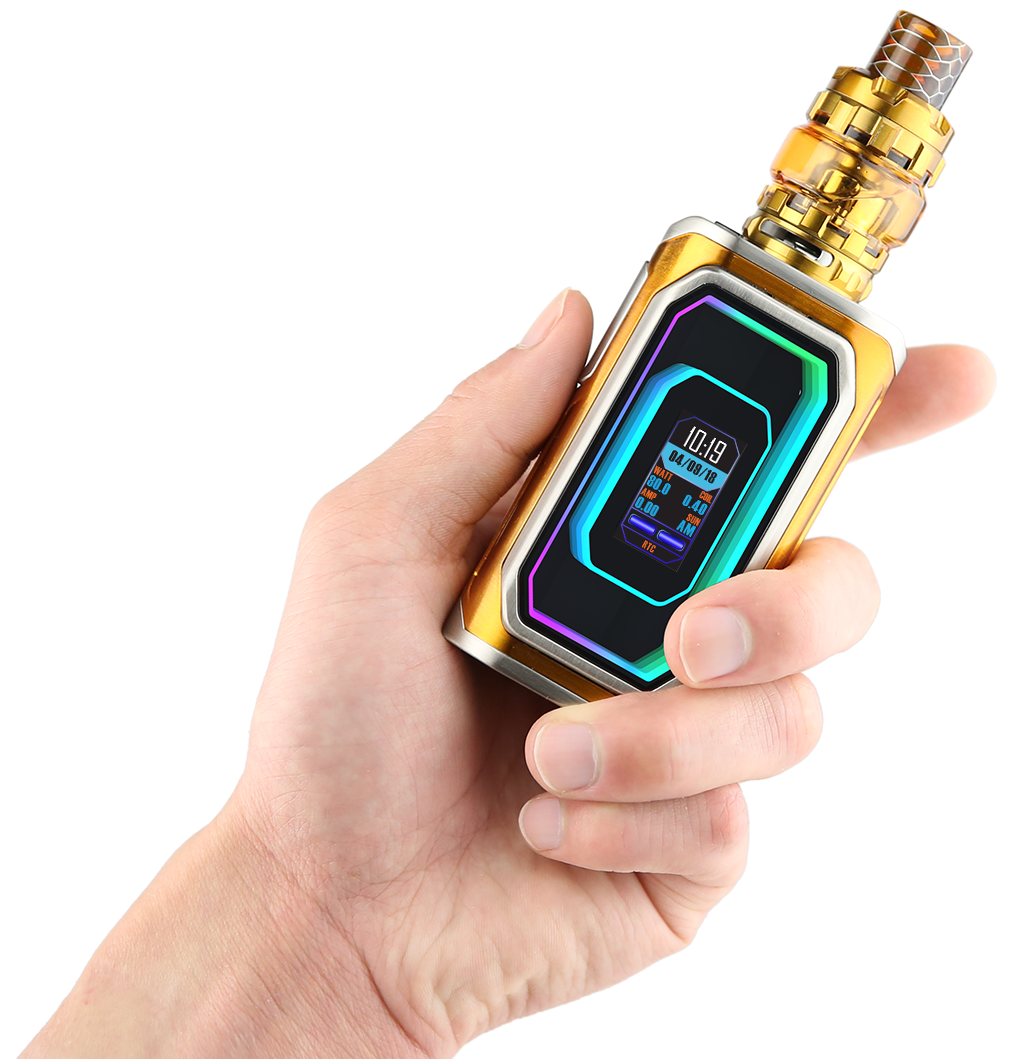 Intuitive color display
Presenting a 0.96 inch color display, you can manage it easily with its intuitive menu system.
Extraordinary & more capacity
Introduce the new bulging glass tube, new shape, new colors and new material. Capacity was upgraded to 5.5ml with such bold glass tank.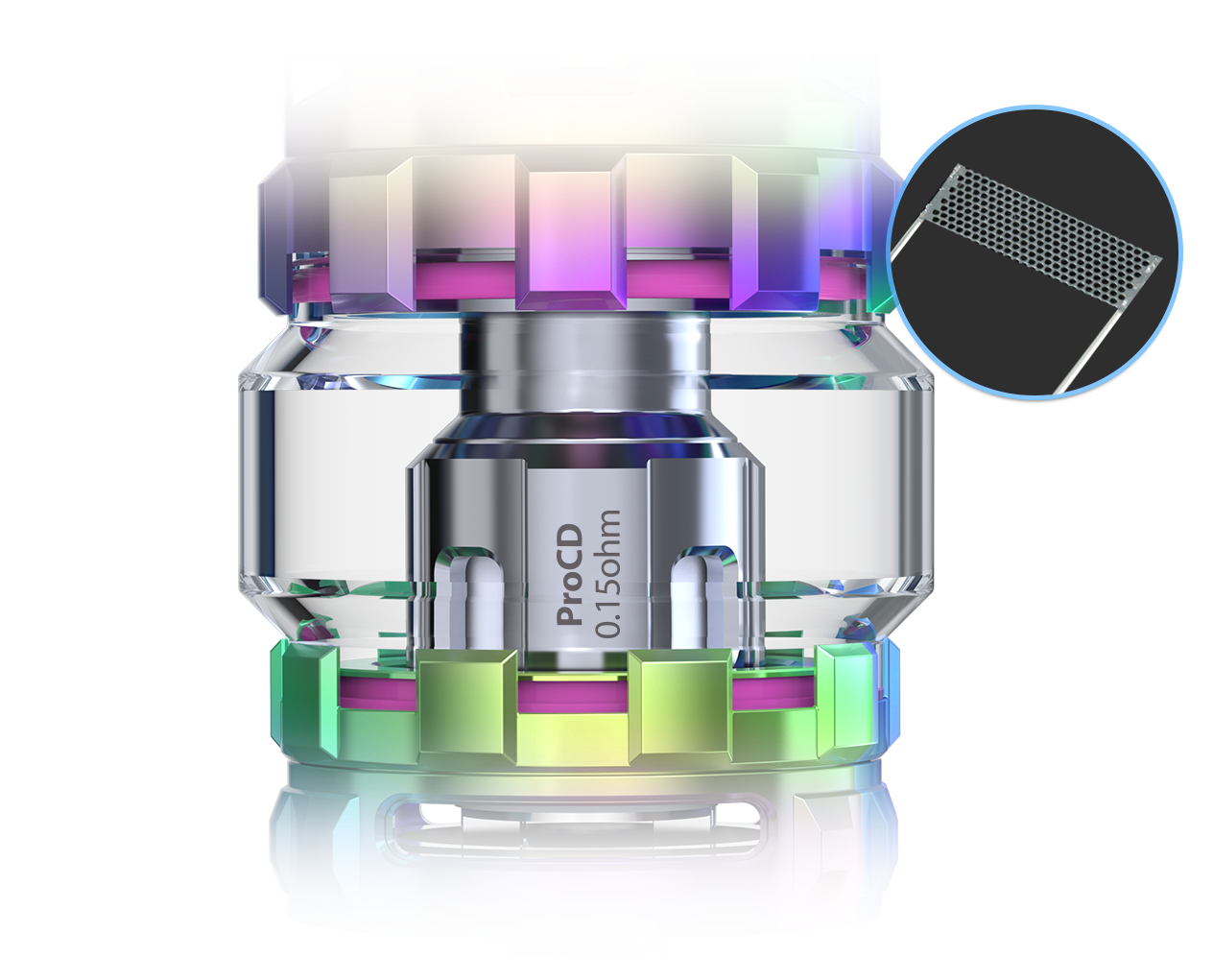 Fast firing response
Almost zero lag, the chip of the ESPION Infinite comes with an ultra fast fire response (25 milliseconds), faster than ever.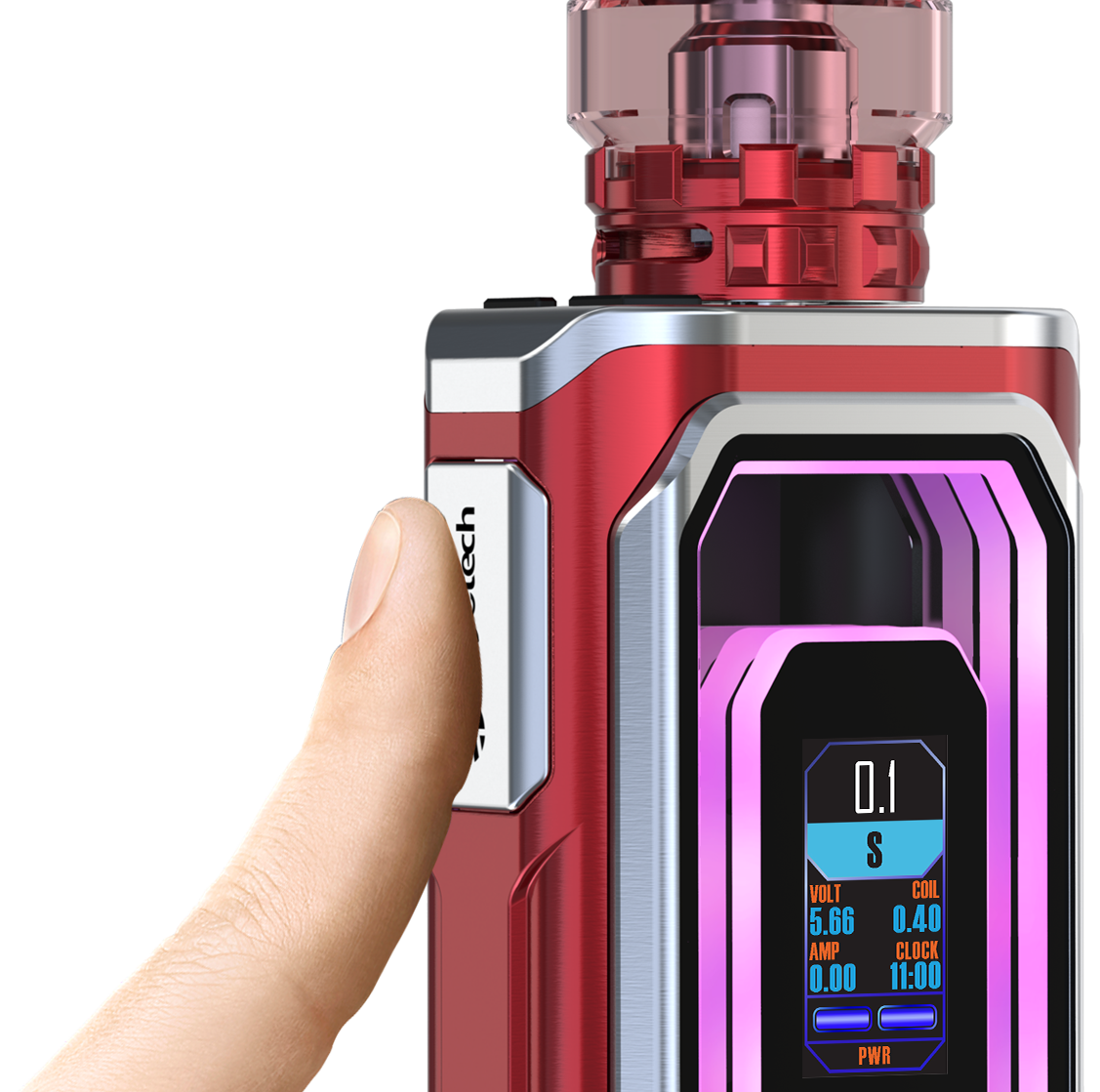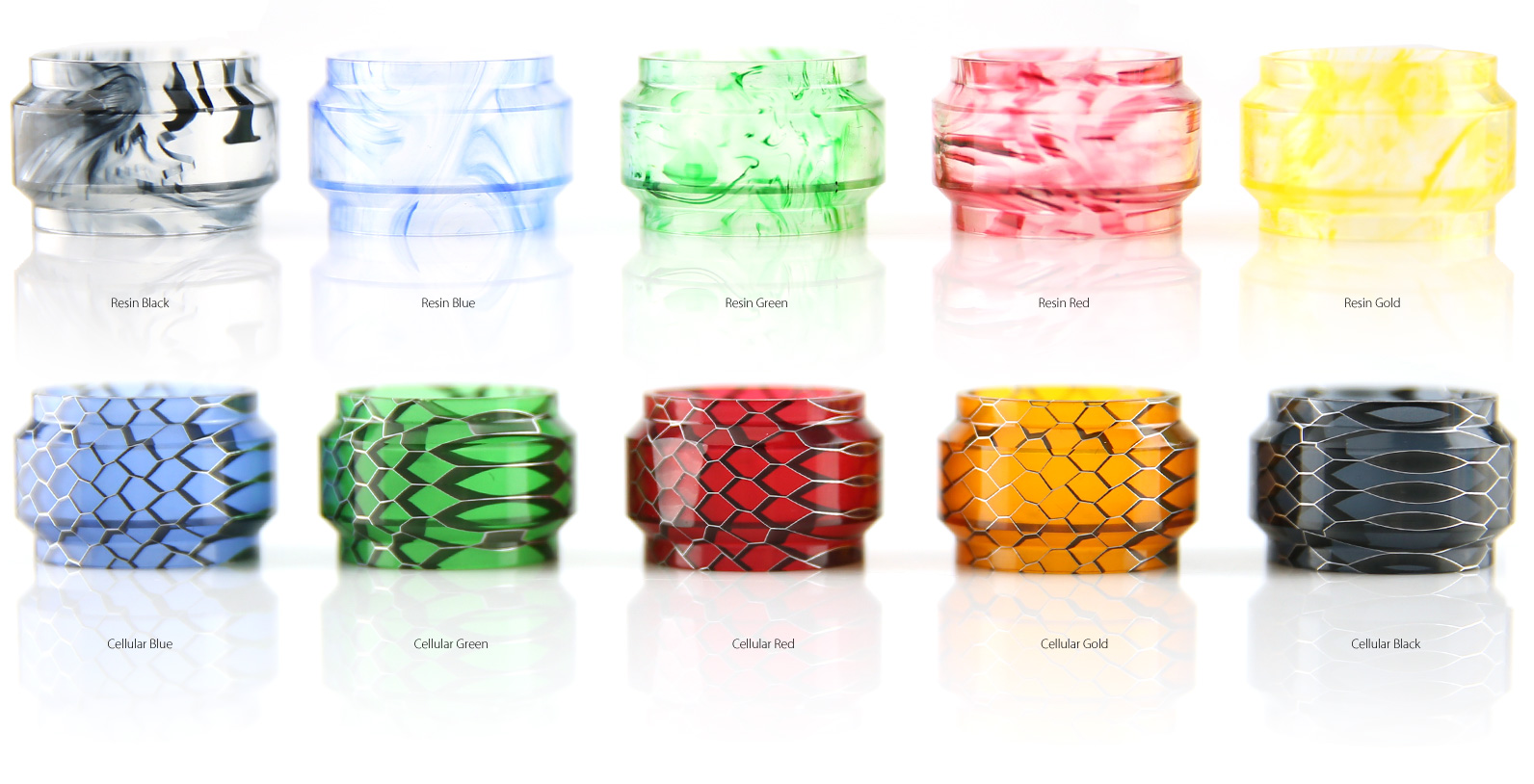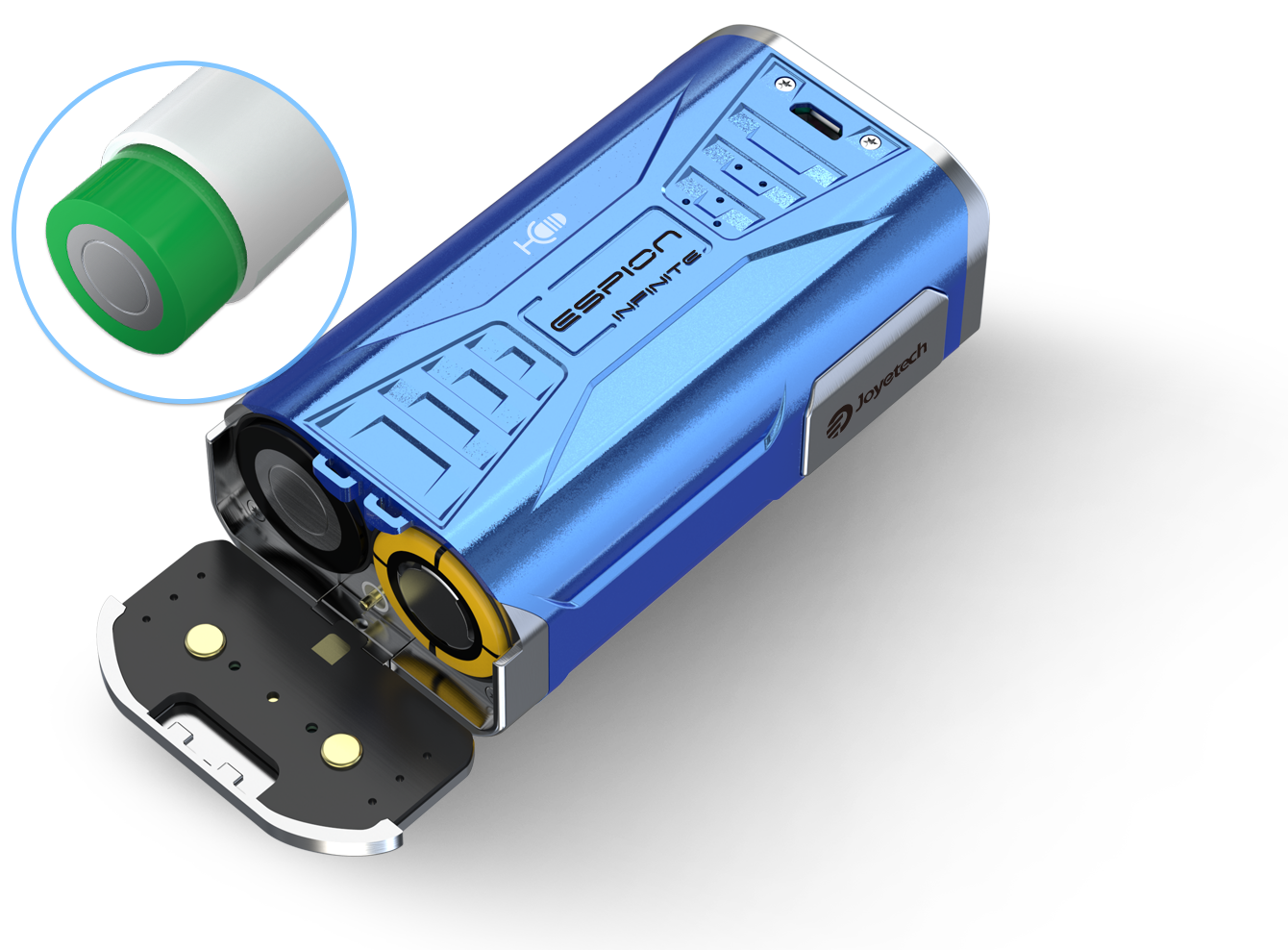 Compatible with 21700/18650 battery
With a 4000mAh high drain 21700 cell, you can enjoy an earthly vaping experience for the all day long. Still, you can use the normal 18650 cell with the help of a special sleeve (includes in the kit).
Filling with ease
The ProCore Conquer atomizer adopts the push-to-open top filling design. Simply push the top cap to reveal the filling hole. Then you're free to go.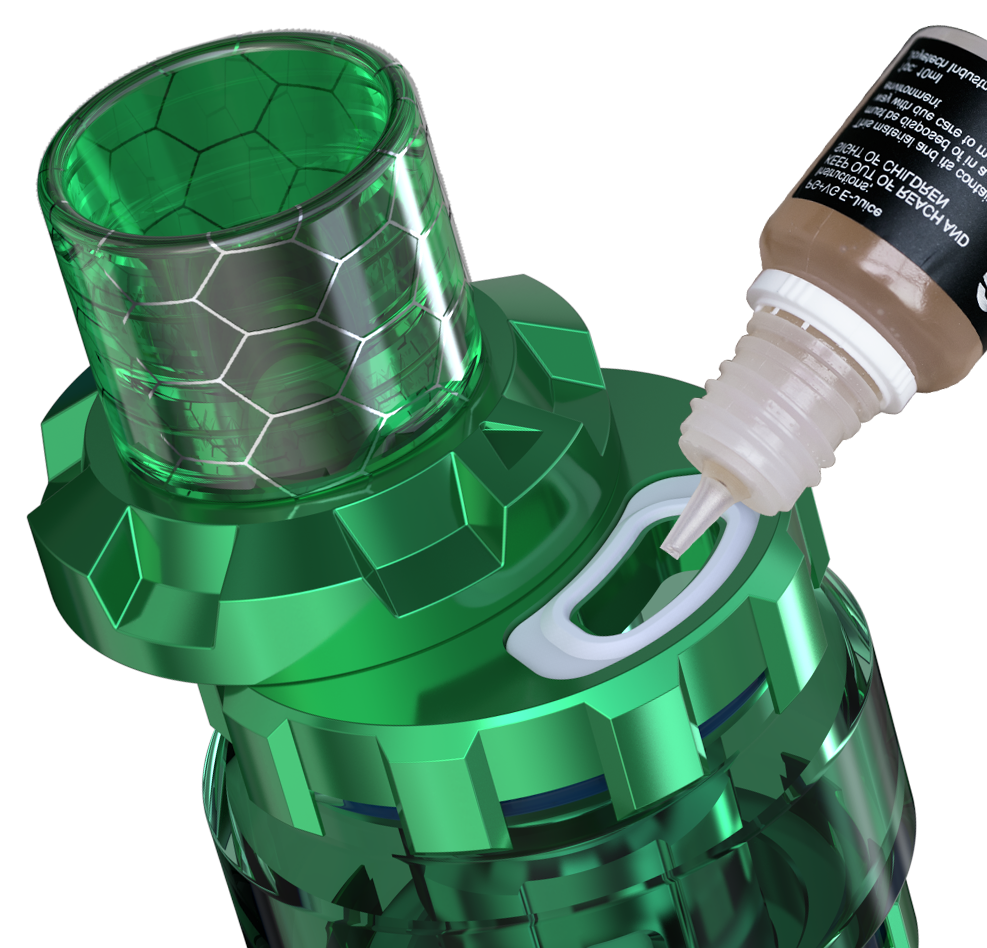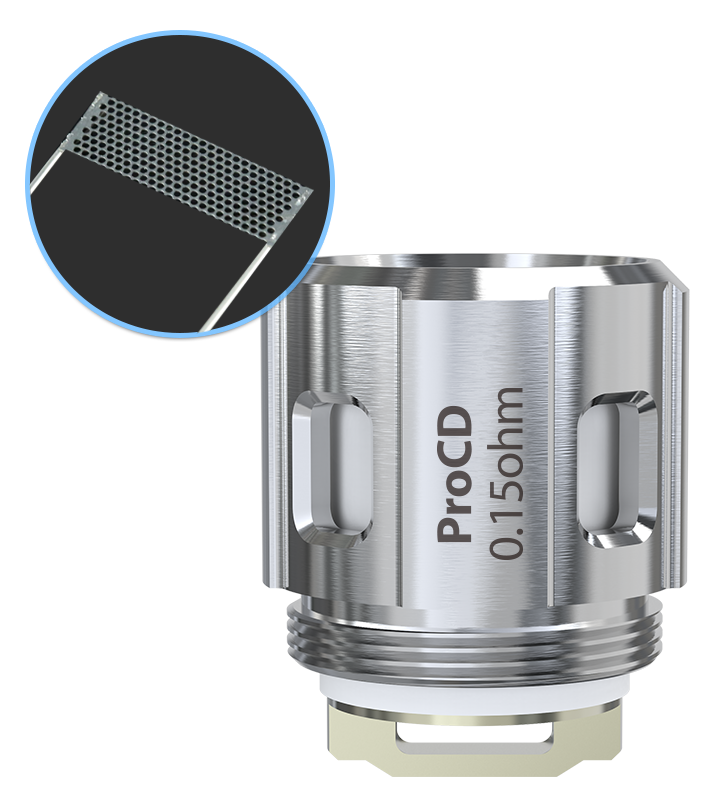 New Reticular Coil System
The newly added ProCD (0.15ohm) head, made of reticular coil (Kanthal) can be run at 40-80w under wattage mode, offering huge clouds without compromising its flavor.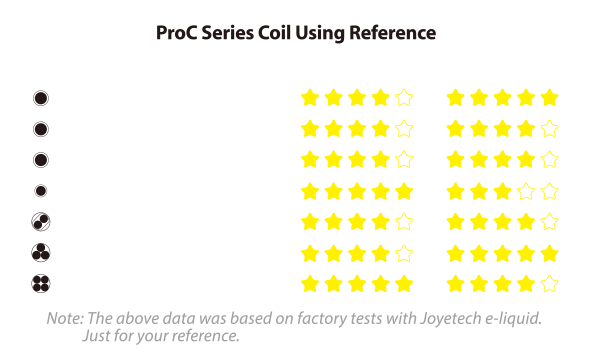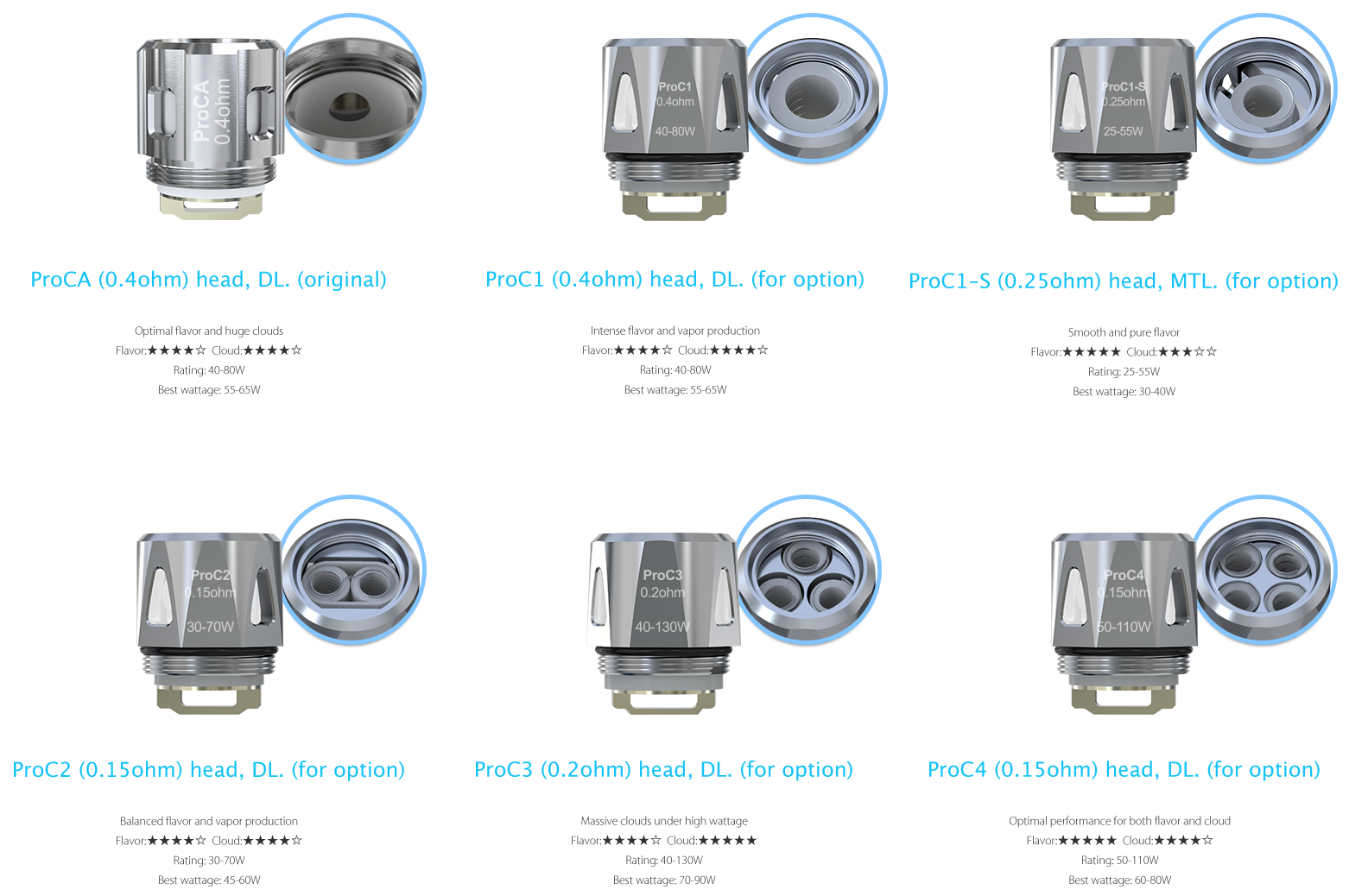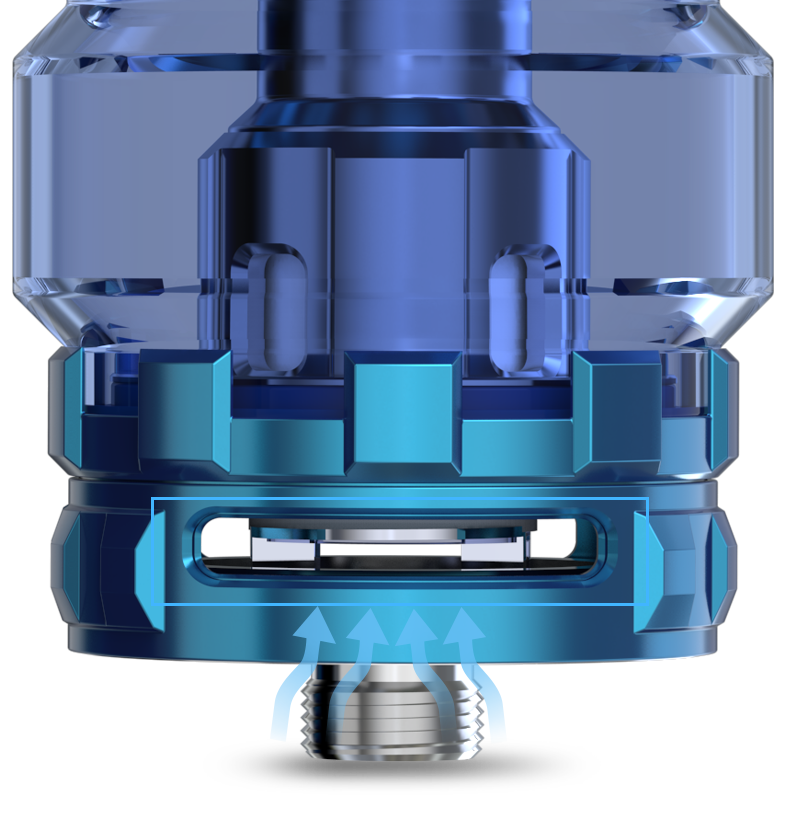 The bold airflow structure on the ProCore Conquer atomizer was designed to deliver massive vapor production especially with the new ProCD (0.15ohm) head.
Detachable structure, easy to clean
The ProCore Conquer atomizer can be easily detached and is able to wash separately.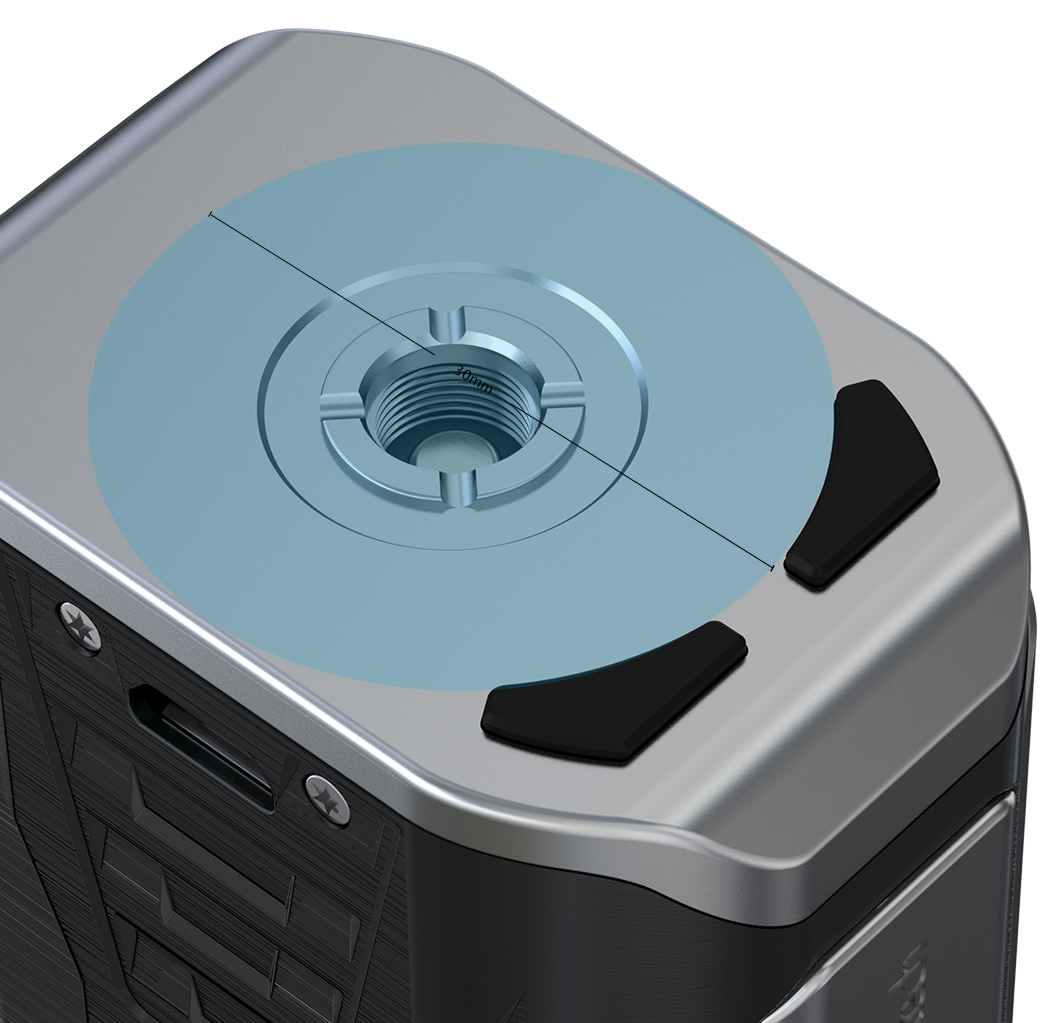 Centered 510 connector & high compatibility
The ingeniously designed centered 510 connector is a big plus to the ESPION which is appropriate for various tanks with the 510 length ranging from 4.0mm to 5.5mm, making it hold tanks up to 30mm diameter.
Equalizing charge system
Equalizing charge technology is applied in order to bring all cells to an equal state of charge.

Multi protections for safety vaping
The onboard reverse polarity protection protects the device from damage in the event of reverse battery installation. It also applies two sets of battery
protection circuit system, realizing overall battery protection of
over-charging, over-current and over-discharging, which makes it more safe and reliable.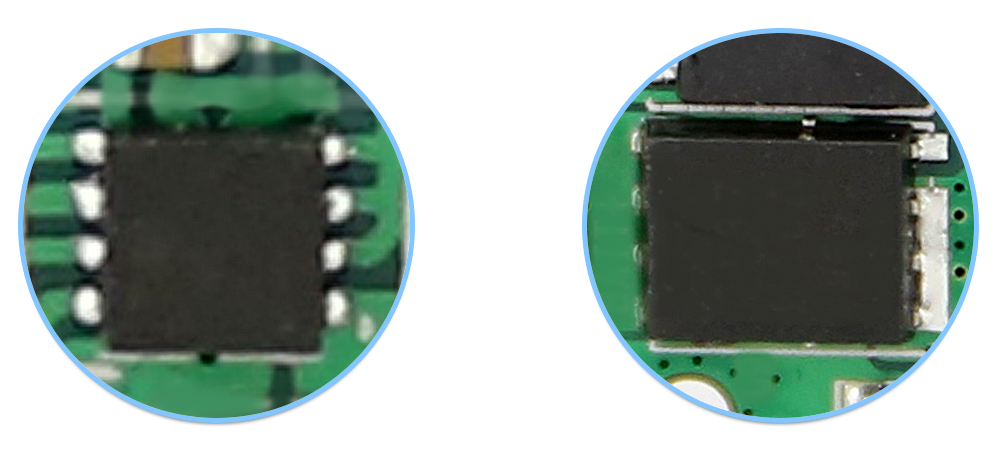 Upgradeable firmware
The ESPION Infinite comes with the upgradeable firmware. Go to https://www.joyetech.com/mvr-software/ to download the latest firmware (if available) to update.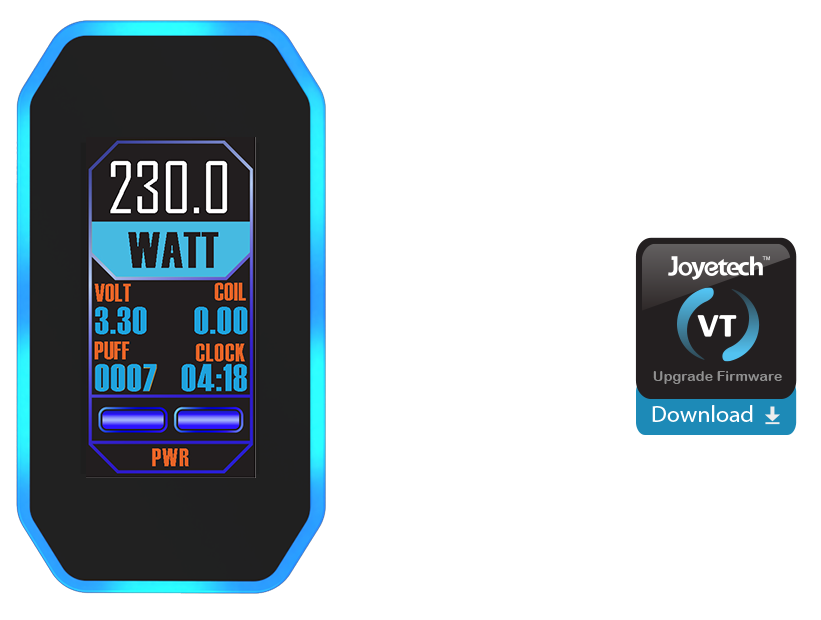 Please always use high-rate 21700/18650 cells. The ESPION Infinite adopts new equalizing charge system, supporting quick
charge capability with max charging current up to 2.0A. Still you can take out the cell and charge it in a separate charger.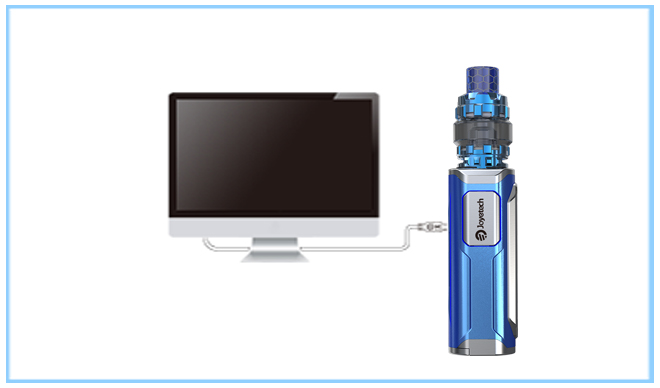 x