eRoll-C Battery is a 90mAh lithium-battery with low-voltage protection, short circuit protection and atomizer protection.
Parameters:
Working voltage: 3.7V
Capacity: 90mAh
Colors: Black, Silver , Gold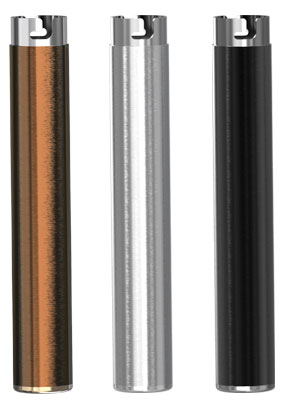 Charging:
The LED light is blue when it is charging and will turn off when it finishes charging. It takes about 25-30 minutes to charge the eRoll-C via the dedicated the eRoll-C PCC.