Properties:
● Length: 43mm
● Weight: 10.0g
● Use with type B cartridge (the difference between type A and B atomizer is just the outer appearance)
Universal accessories:
● eGo,eGo-T batteries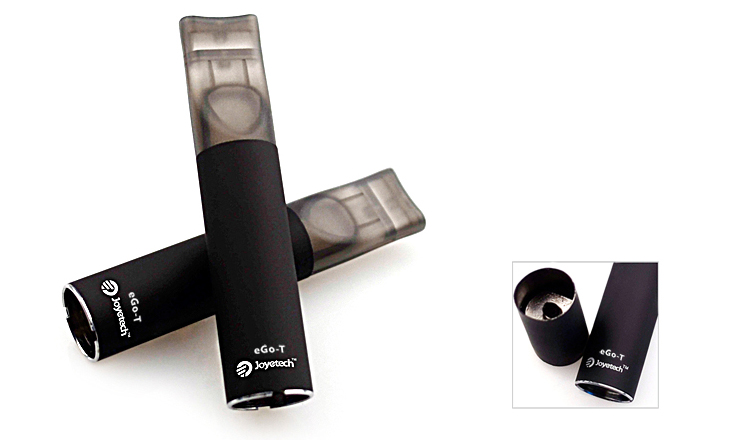 This atomizer contains the latest high technology---Tank system.
The cone design is assorted with Joye eGo-T A type cartridge without tissues inside.
The atomizer is one of the core parts of the e-cigs. When air is pulled through, the heating element vaporizes the liquid and produces a
mist. And it feels just like a tobacco cigarette./div> cigarette.

Colors Available for Your Choices