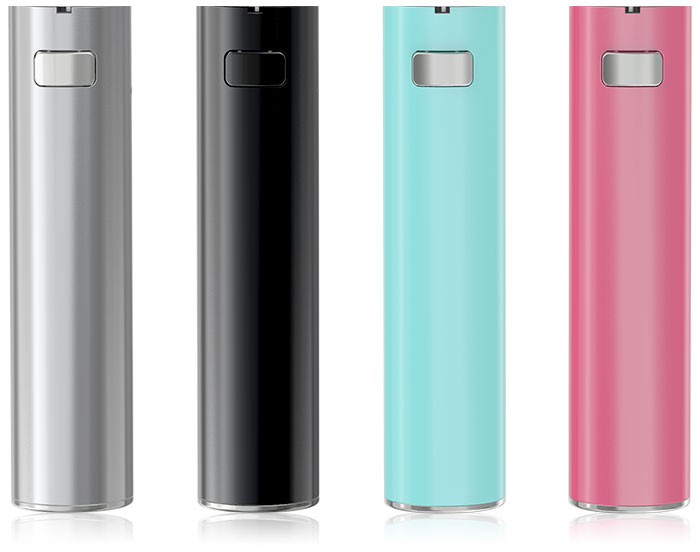 eGo ONE Mini standard battery is a 850mAh lithium battery with direct output mode.


Parameter:
Diameter: 16mm
Length: 60.5mm
Capacity: 850mAh
Color: Silver, Black, Red, Blue

Short circuit protection
Atomizer protection
Battery display function
Low voltage protection
Resistance examination
The light will flash slowly or stay lit when battery quantity is high, on the contrary, the light flashes in frequency.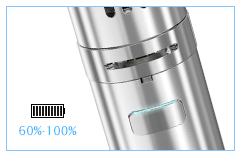 | | |
| --- | --- |
| Battery Quantity | Light Condition |
| 60%-100% | Stay lit |
| 30%-59% | Slowly flashes |
| 10%-29% | Moderately flashes |
| 0-9% | Flashes in frequency |

Simply charge eGo ONE Mini by connecting it with a computer or a wall adapter via USB cable.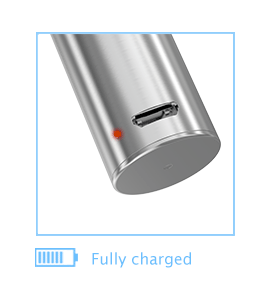 The battery light flashes red when charging or connecting with USB, and goes out in five seconds when it is fully charged.
It takes about 1.5 hours to charge the eGo ONE Mini via the 1A wall adaptor only.