Upgrading to 2300mah large battery capacity and 4ml liquid capacity, eGo ONE Mega becomes more powerful and more durable. Adhering the concept of "the one device for everyone", eGo ONE Mega supports not only 1.0 ohm atomizer head for mouth inhale and 0.5 ohm atomizer head for lung inhale, but also CLR atomizer head.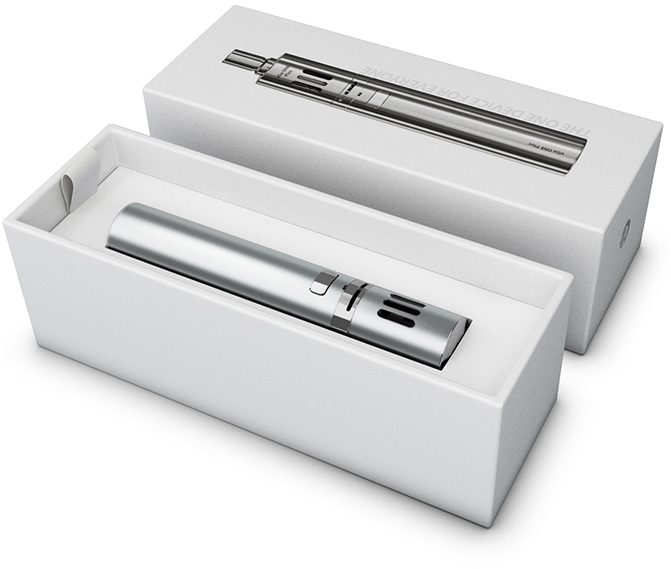 Standard Configuration:
1 * eGo ONE Mega battery
1 * eGo ONE Mega Atomizer Tube
2 * eGo ONE CL Atomizer Head (0.5/1.0ohm)
1 * eGo ONE Mega Atomizer Base
1 * eGo ONE Mega Mouthpiece
1 * USB Cable
1 * Manual and Warranty Card
1 * Wall Adapter(1A)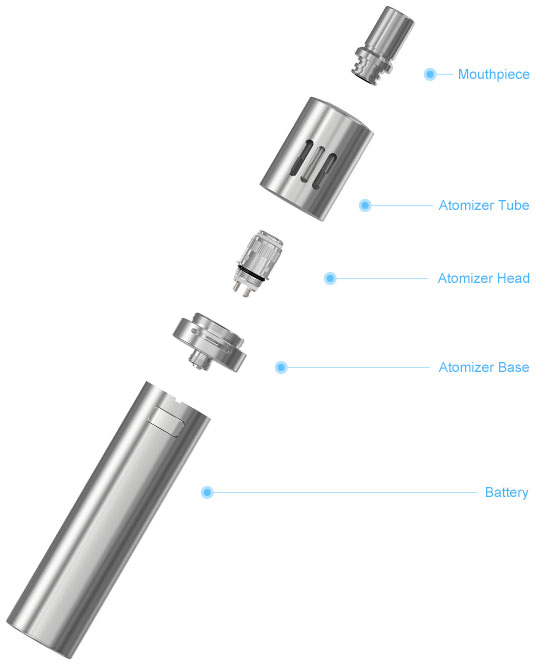 Product Parameters:
eGo ONE Mega:
Diameter: 22.0mm
Length: 134.7mm
Atomizer Capacity: 4.0ml
Battery Capacity: 2300mAh
Color: Silver/Black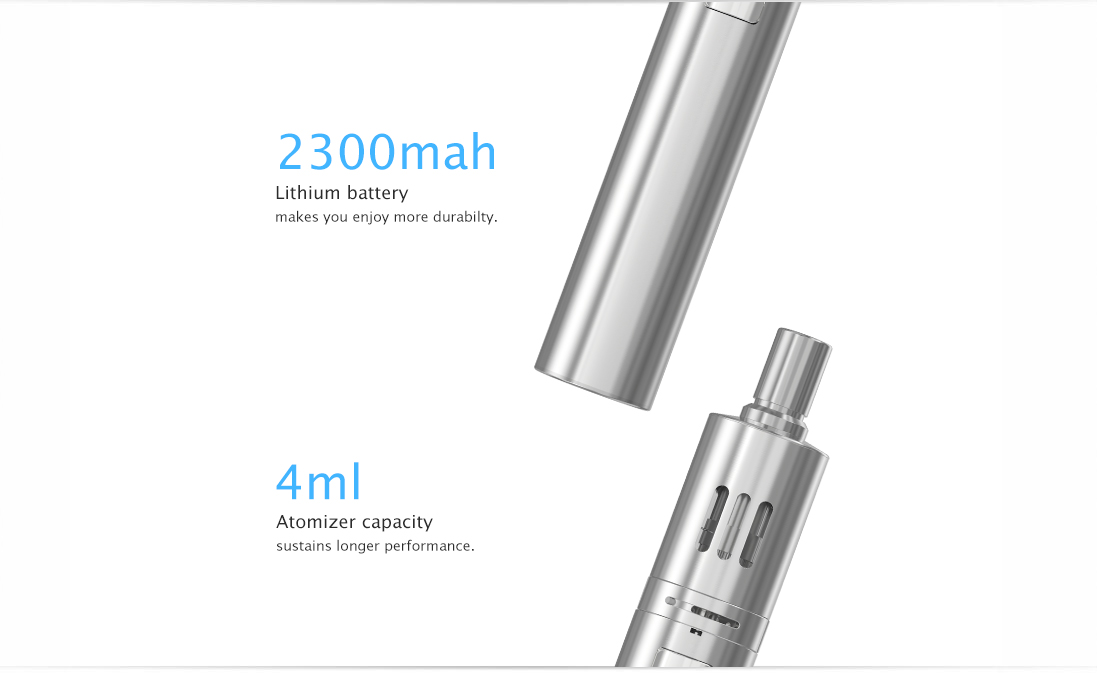 Multi Types of Atomizer Heads for Option
0.5ohm/1.0ohm ONE Head

eGo ONE 1.0ohm CL head is especially suitable for mouth inhale.
eGo ONE 0.5ohm CL head is especially suitable for mouth to lung inhale or direct lung inhale.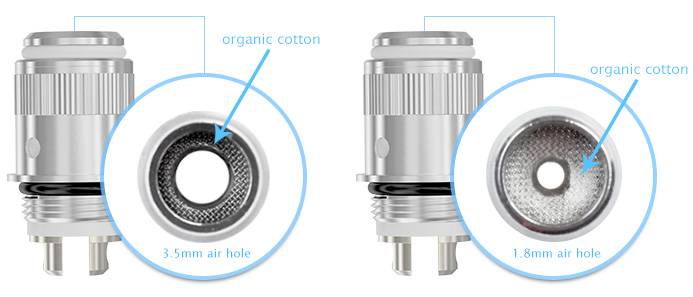 0.5ohm/1.0ohm ONE CLR head

eGo ONE Mega supports both 0.5ohm CLR head and 1.0ohm CLR head that provide a more economical vapor style. Users can rewick the cotton easily when needed or customize the heating coil as your own habits.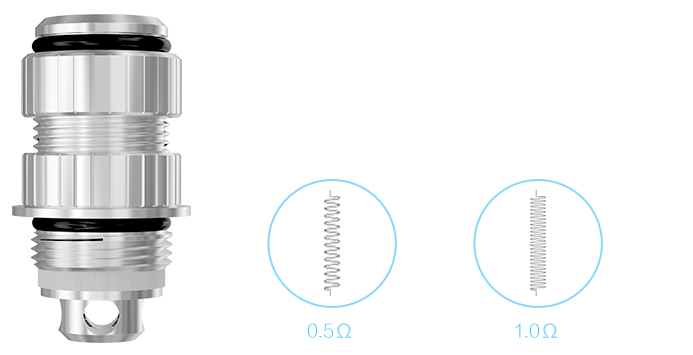 Cautions:
Customers need to choose suitable battery when using sub coil.

Stainless Steel material
Adhering the advantages of eGo ONE. All stainless steel outer
casing, regulating ring and even connecting threads are symbolize
the high quality and good abrasion resistance, that makes eGo
ONE Mega more hard-wearing and feels more comfortable.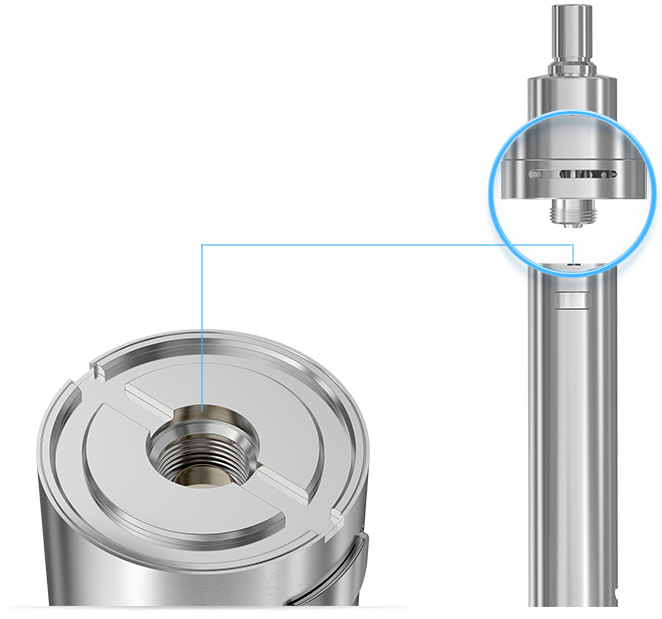 Rotating the ring on the atomizer
base clockwise to decrease the air
inflow, and counterclockwise to
enlarge the air inflow.

E-juice filling
Separate the atomizer from the battery and inject the liquid directly into the cambered slot.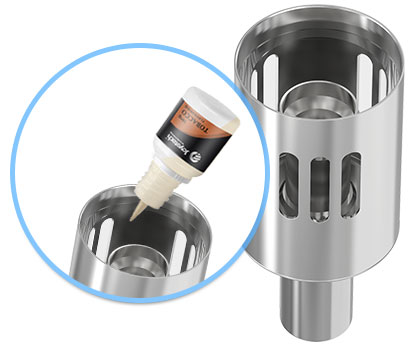 The light will flash slowly or stay lit when battery quantity is high, on the contrary, the light flashes in frequency.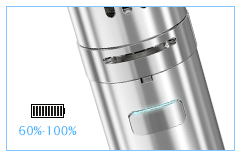 | | |
| --- | --- |
| Battery Quantity | Light Condition |
| 60%-100% | Stay lit |
| 30%-59% | Slowly flashes |
| 10%-29% | Moderately flashes |
| 0-9% | Flashes in frequency |

Charging
Simply charge eGo ONE Mega by connecting it with a computer or a wall adapter via USB cable.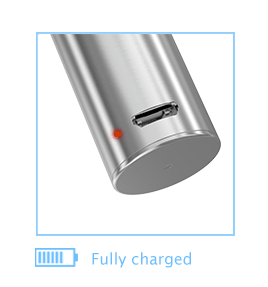 The battery light flashes red when charging or connecting with USB, and goes out in five seconds when it is fully charged.
It takes about 3.5 hours to charge the eGo ONE Mega via the 1A wall adapter only.