Properties:
● Length: 90mm(900mAh) / 100mm(1000mAh)
● Weight: 31.0g(900mAh) / 33.0g(1000mAh)
● 900mAh/1000mAh high-safety, high-capacity, high-magnification and high-stability dedicated lithium battery
Universal accessories:
● 510, 510-T, eGo, eGo-T, eGo-C atomizers
3.3V constant voltage output, intensified short circuit protection, discharge and overcharge protection, 900mAh/1000mAh high-safe, high-capacity, high-magnification and high-stability delicated lithium battery.
Special features of eGo-C battery:
The Joye eGo-C battery is a new power display battery. The battery LED displays different colors when the battery power changes.It has strengthened short circuit protection and over discharge protection based on eGo-T batteries and there is a device inside to prevent overcharging.
Large USB battery:
Much more powerful than conventional batteries. Let you enjoy your e-cigarette for a longer time.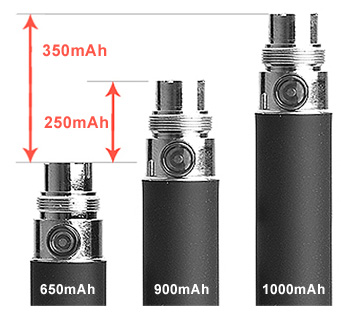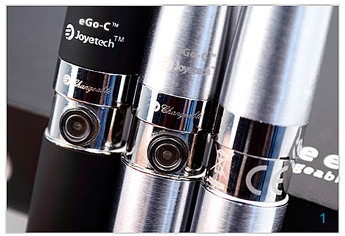 1, The protection switch has the lock/unlock function, making it safer and easier to use and this can prevent accidental battery discharge when not in use.

2. Battery can be easily charged with the assorted USB chargers and there are various chargers for your choices.

3. Screw battery into the hole on the atomizer and gently push the tank cartridge into the atomizer, then it's ready for use.