ARE YOU OF LEGAL
SMOKING AGE?
THE PRODUCTS ON THIS WEBSITE ARE INTENDED FOR ADULTS ONLY.
By entering this website, you certify that you are of legal smoking age in the state in which you reside
WARNING: This product contains nicotine.Nicotine is an addictive chemical. Our products are restricted to adults 21+ only.
All the products shown on Joyetech global official website are not allowed to promote or sell in the U.S. Market.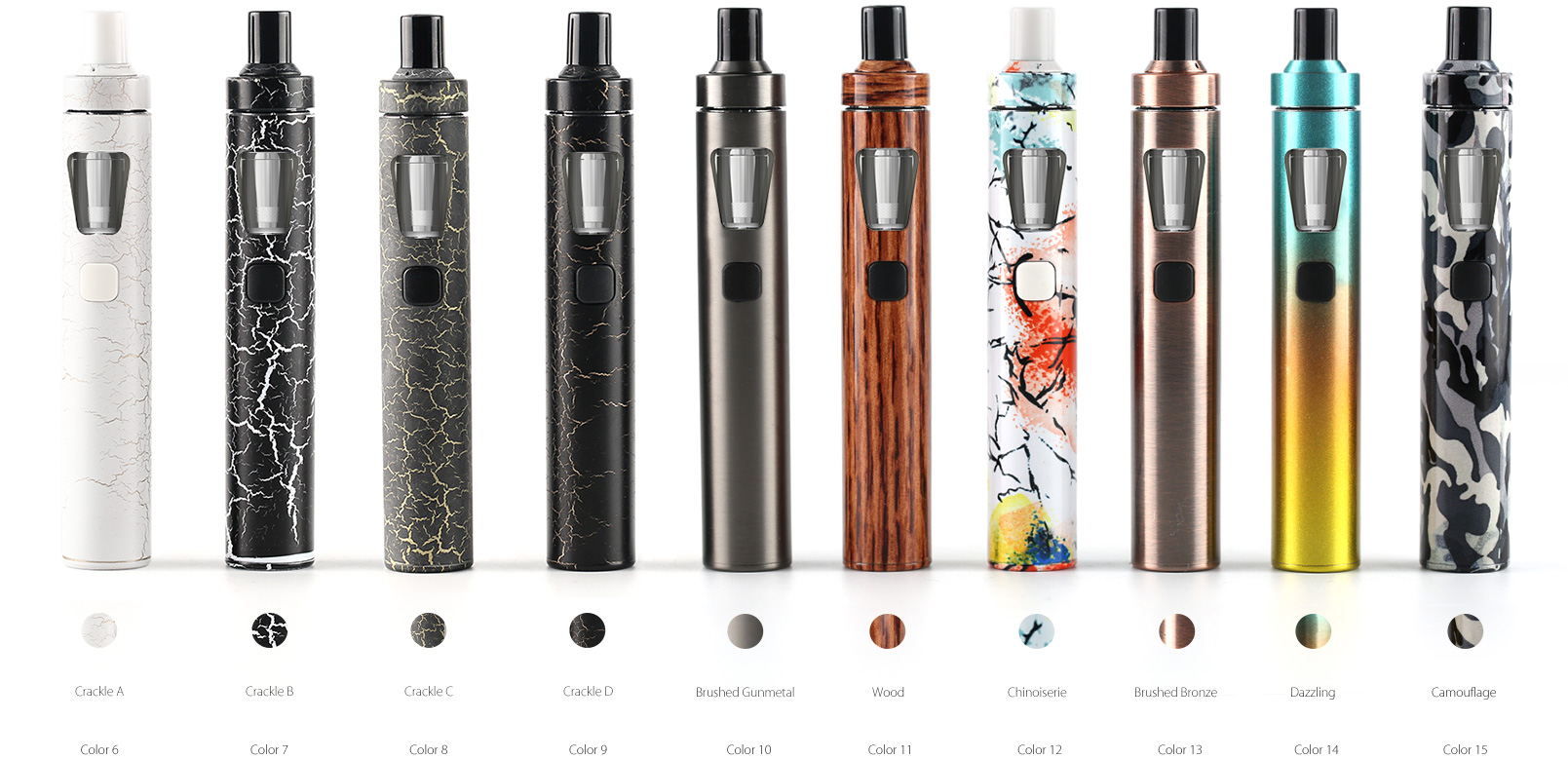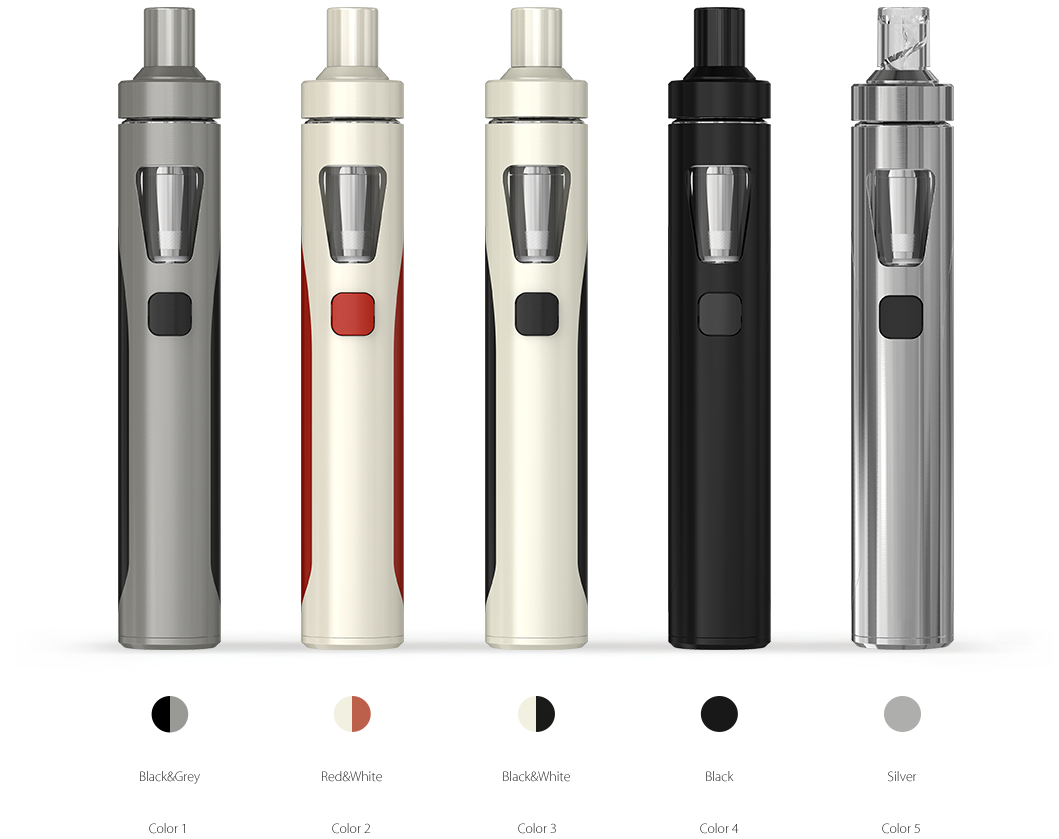 eGo AIO, being all-in-one style, attaches the best anti-leaking structure with 2ml e-juice capacity. It applies childproof systems: pressure twist
cap of tank and five-click fire button of power supply. It is simple and convenient in use, but fashionable in look of several mixed colors and
indicator light of seven colors. Its simplicity and efficiency make the device quite popular and unique.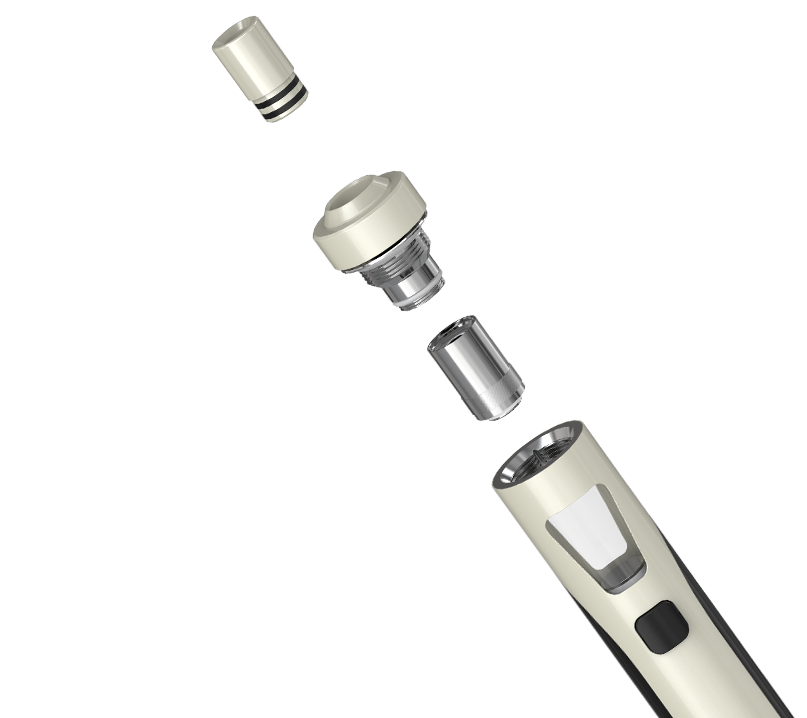 Standard Configuration:
1*eGo AIO battery
2*BF SS316-0.6ohm
1*eGo AIO mouthpiece
1*USB Cable
1*Quick Start & Warranty Card

Product Parameters:
Diameter:19mm
Length: 118.05mm
Battery capacity:1500mAh ( 0.2C standard diacharging )
Atomizer capacity: 2.0ml
Color:Crackle A, Crackle B, Crackle C, Crackle D, Brushed Gunmetal, Wood, Chinoiserie, Brushed Bronze, Dazzling, Camoflage, Black/Grey, Red/White, Black/White, Black, Silver
The new UL version
UL 8139 was recognized by ANSI as industry standard for safer electronic cigarettes in north America. And the Joyetech eGo AIO is the first vapor pen obtained the UL certificate in the industry.
eGo AIO applies all-in-one style with atomizer inserted inside, which is quite convenient to use.
Though petite but it is powerful enough to produce large vapor.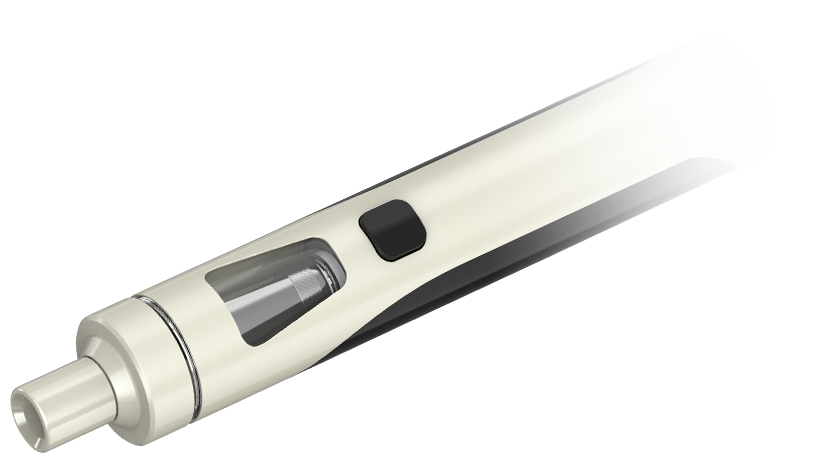 Child Lock to Ensure Security
The atomizer cap is equipped with child lock so that one should press the cap to screw or unscrew the atomizer cap.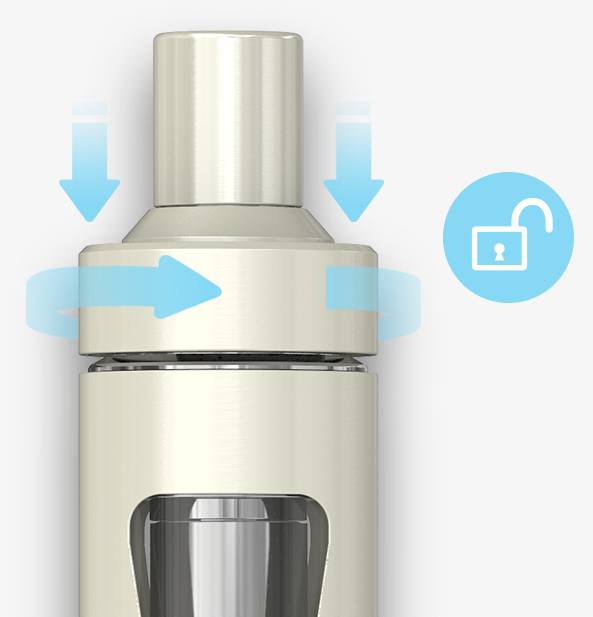 eGo AIO applies two sets of battery protection circuit system, realizing overall battery protection of over-charging,
over-current and over-discharging, which makes aGo AIO more Advanced and reliable.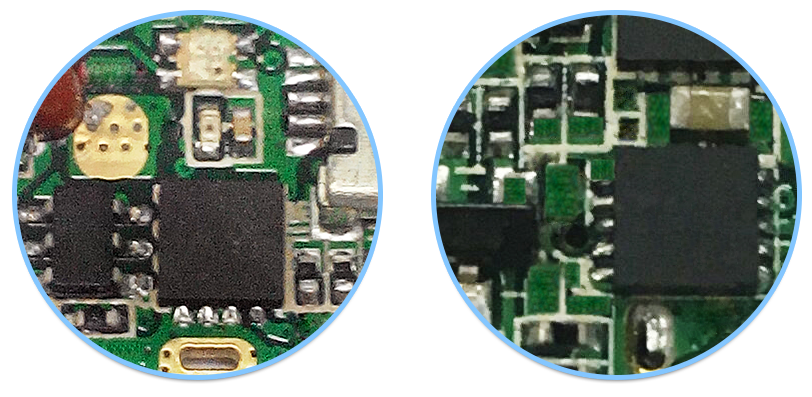 Spiral Structure Mouthpiece
The inserted spiral structure mouthpiece is more beneficial for mouth inhale and is more secure.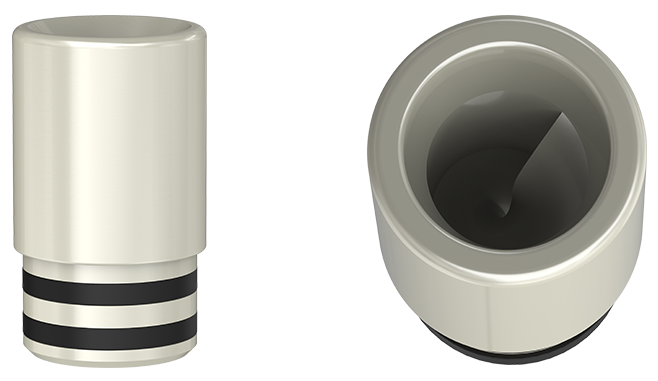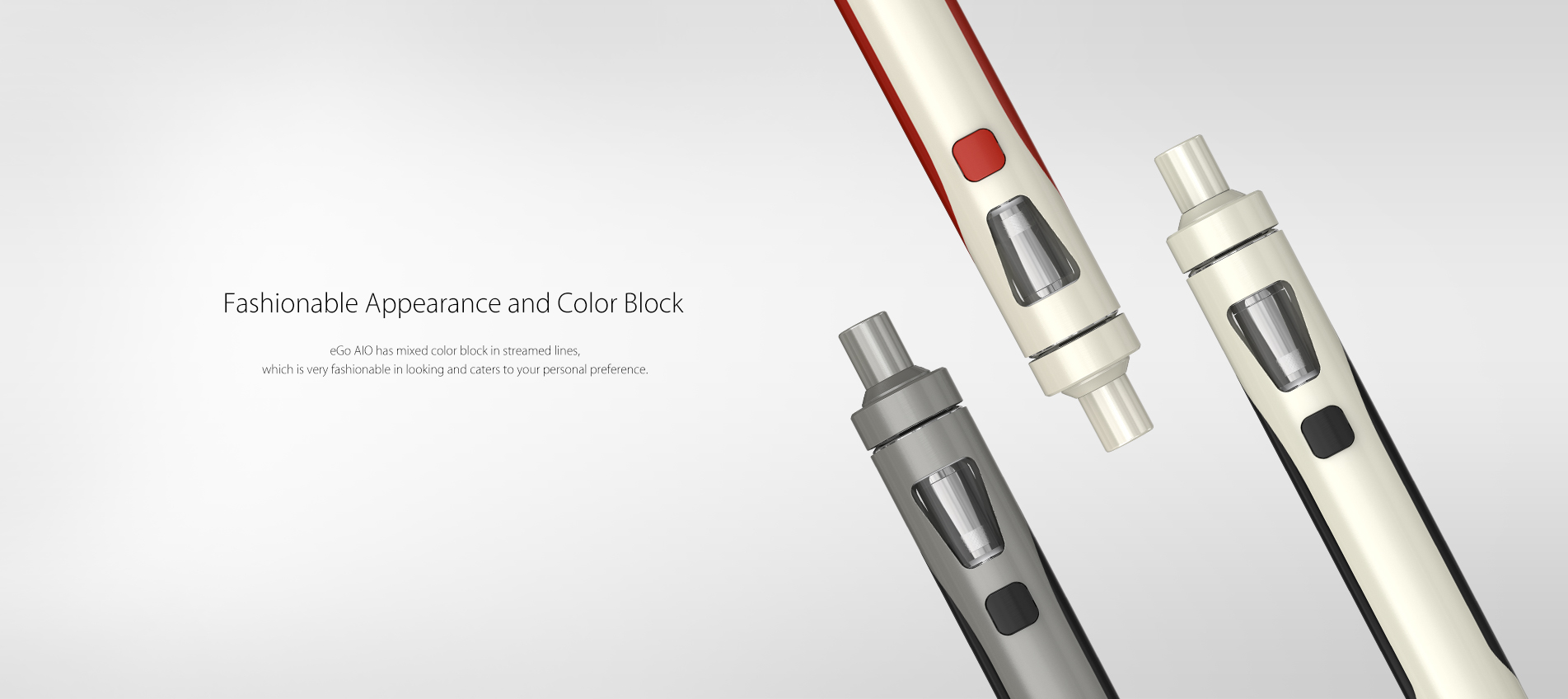 E-juice filling
Press the cap to unscrew the atomizer cap, then inject the liquid directly into the cambered slot.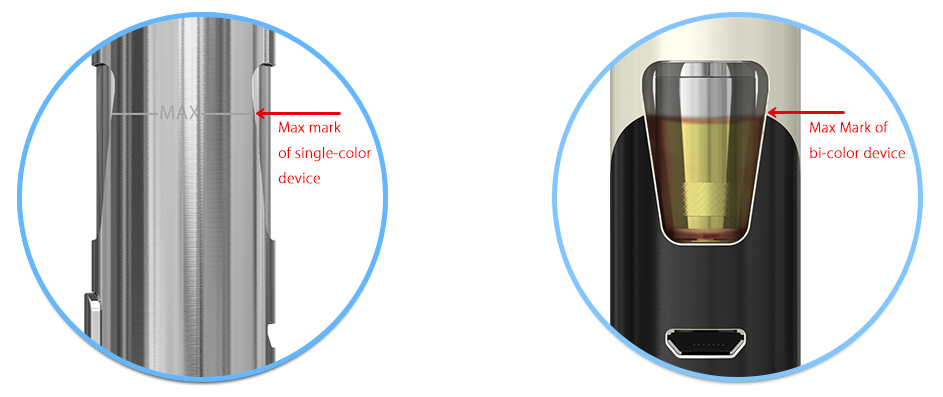 NOTE: 1.In order to avoid overflow when reassemble please don't overfill. which you can refer to the follow picture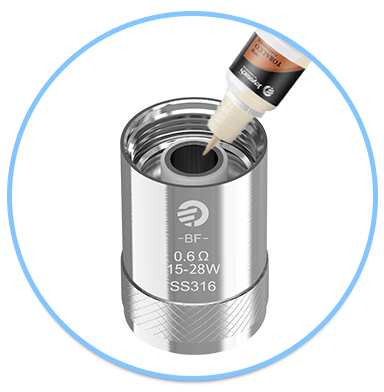 2. Please drip a few drops of e-juice to the atomizer head before its first use to avoid dry burn.
Rotating the ring on the atomizer cap clockwise or counterclockwise to adjust the air inflow.
The air inflow will be the largest when both signs match with each other. Rotate it 90 degrees to the left or right will reach to the minimum air inflow.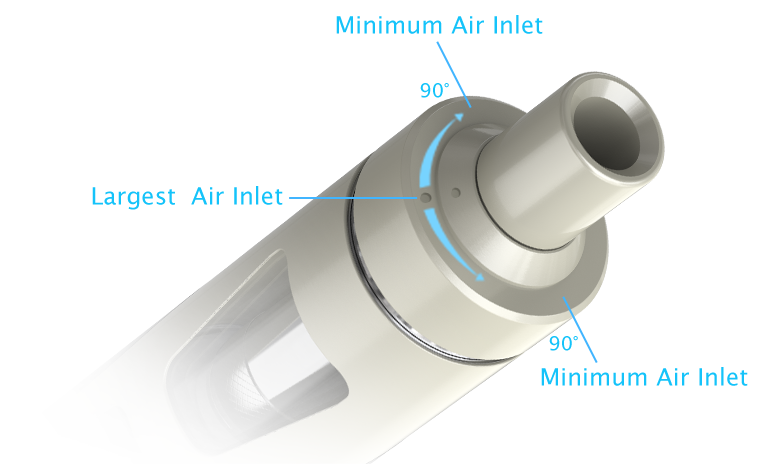 Simply charge eGo AIO by connecting it with a computer or a wall adapter
(output: DC 5V)
via USB cable.
When it's fully charged, the button light will go out.

Standard Kit and Easy Package
eGo AIO presents you two forms of package: Standard kit and Easy package. The standard kit is a nice choice of gift for friends,
and the easy package is more convenient and more economical for your preference.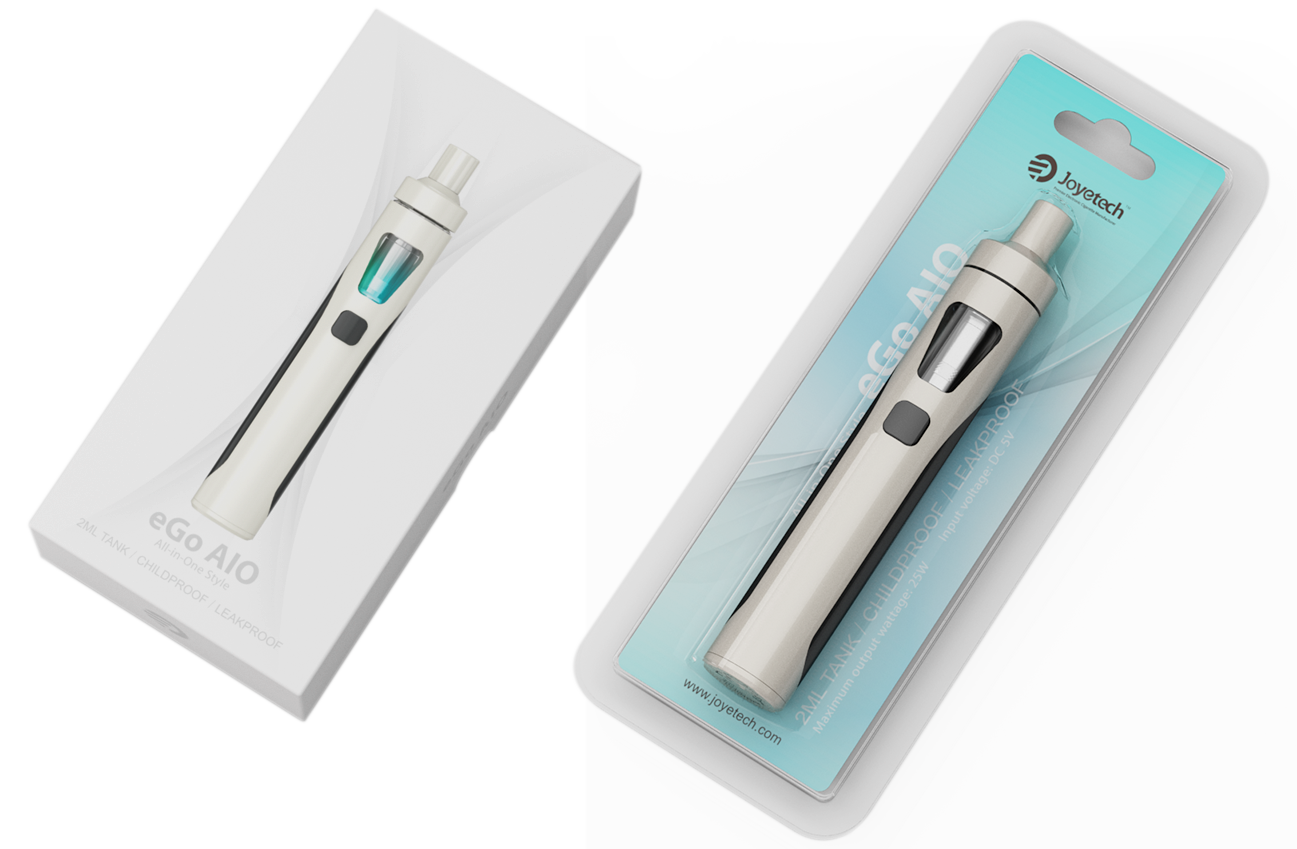 In power-off condition, long press the fire button to turn off the indicate light or shift among the color of
red, yellow, green, blue, indigo, white or purple.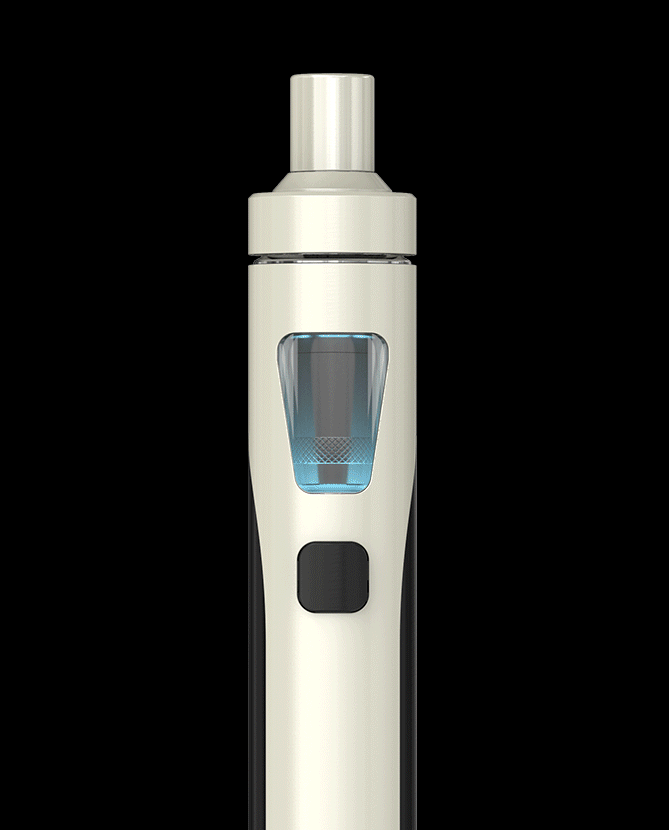 x