The eCom Mega builds on the considerable success of the tail adjustable voltage, as well as built-in high-magnification 1600mAh battery, all-metal Delta 16 atomizer along with C3 Dual Atomizer Head. The output wattage of eCom Mega Battery can up to 20W, which ensures a huge vapor for you.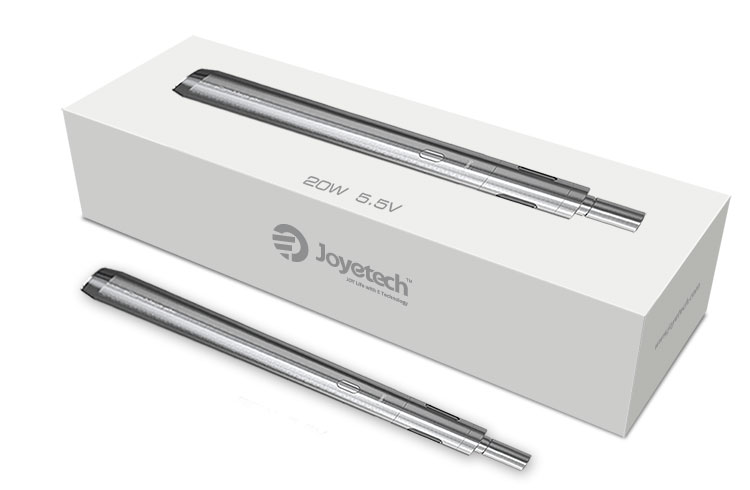 Standard configuration:
1* eCom Mega Battery
1 * Atomizer Tube
1*1A Wall Adaptor
1* Mouthpiece
1* Base
1* USB Cable
2* C3 Dual Atomizer Head
1* Adaptor
1* Instruction &Warranty card

Working voltage range:
3.3-5.5V
Atomizer Capacity:
3.2ml
Battery Capacity:
1600mAh
Colors:
Black, Silver

C3 Dual atomizer head
Height:
20.3mm
Diameter:
8.5mm
Resistance:
1.6ohm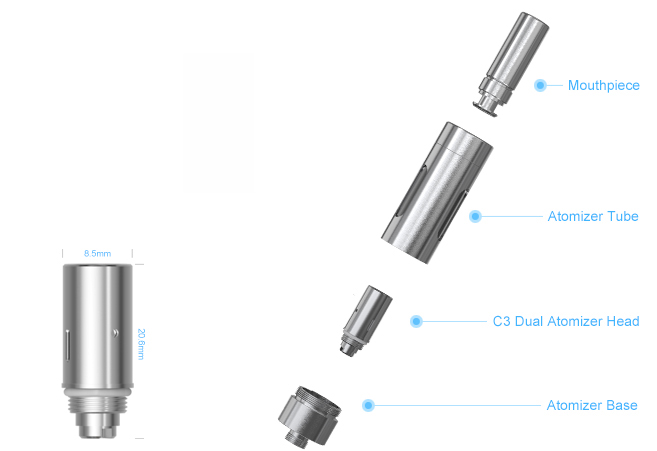 Delta 16 Atomizer
It assembled with C3 Dual Atomizer Head, which boasts two coils with the resistance of 1.6ohm, being compatible with normal voltage and wattage batteries in the market.
Working voltage range
Working wattage range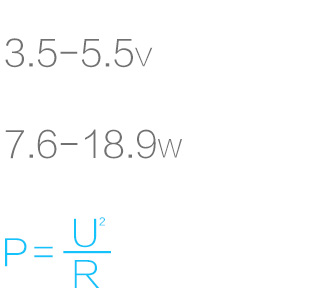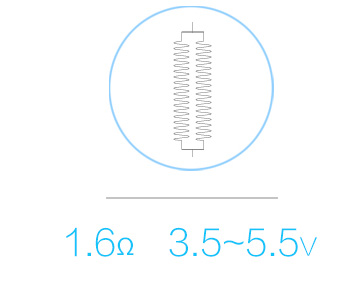 Boasts two coils with the resistance of 1.6ohm

Mouthpiece:
From its appearance, you can easily see that it is made of stainless steel. From its figure, you can picture her as handle of a sword. From its properties, you must associate it with "heat-resistant" and "anticorrosive ". It is such an openhanded product to suit most of your needs.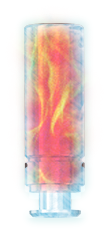 VV mode (3.3V-5.5V):
Voltage output can be adjusted by rotating the tail regulation ring clockwise or counterclockwise. Voltages options (V) are displayed above the ring.

E-juice filling
Separate the atomizer from the battery and inject the liquid directly into the cambered slot.
NOTE:
Please do not overfill.Leave a small air pocket in order to avoid leakage.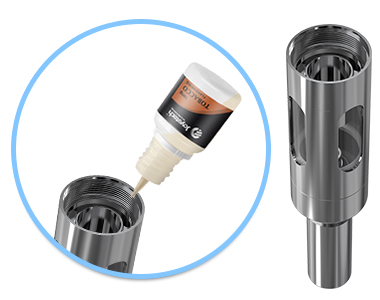 Charging
Simply charge eCom Mega by connecting it with a computer or a wall adapter via USB cable. When it's fully charged, the button light will go out.

It takes about 2.5 hours to charge the eCom Mega via the 1A wall adaptor and about 4.5 hours to fully charge via the 0.5A wall adaptor.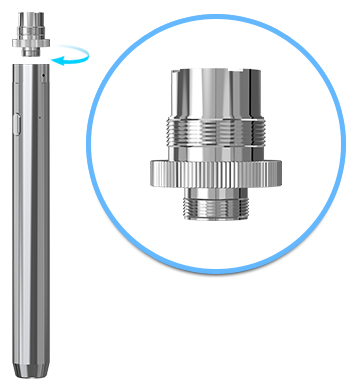 eGo Adaptor
It is an independent spare part, with it, you can assemble on the battery or atomizer with eGo thread. The acquiescent thread of eCom Mega battery and atomizer is 510 thread.