In order to meet consumers' demands, we launch the new product:eCom-C. It adopts the essences of eCom, but owns its innovations: seven colors for your options, 510 compatible thread and high cost-efficiency.

It is also assembled with changeable atomizer C2 head, which can bring you a heavy vapor and wonderful experience.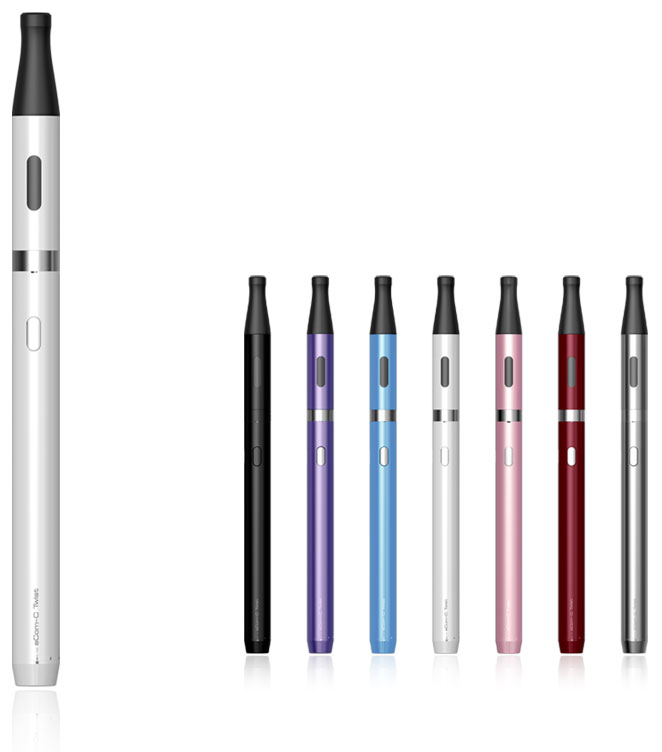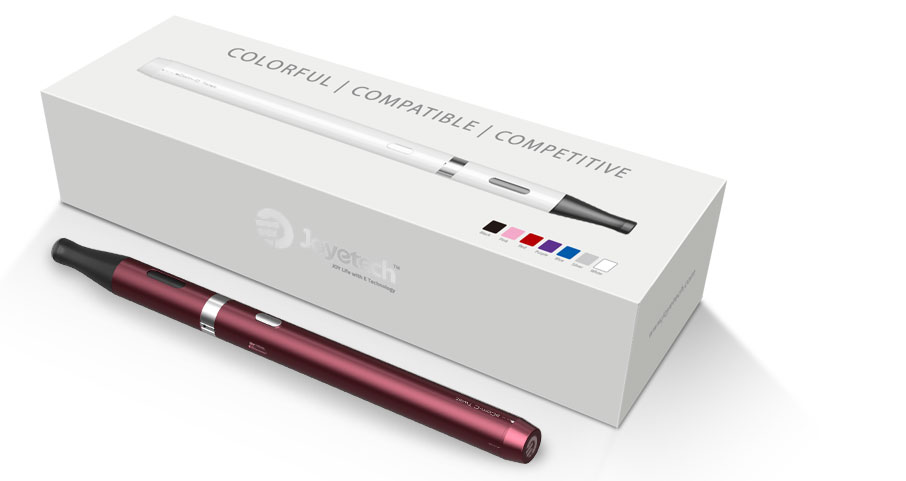 ● Single Pack
*2× Mouthpiece
*2× Mouthpiece Cover
*1× Atomizer Tube
*2× Atomizer C2 Head
*1× Base
*1× eCom-C Twist 900mah
*1× Wall Adapter
*1× USB Cable
*1× Manual&Warranty Card


olorful
eCom-C features a smooth and metallic texture with seven color available:black, pink, red, purple, blue, silver, white.
Different colors cater to different demands, and you can choose a favourite one of them, bringing you to a new colorful e-cigarette world.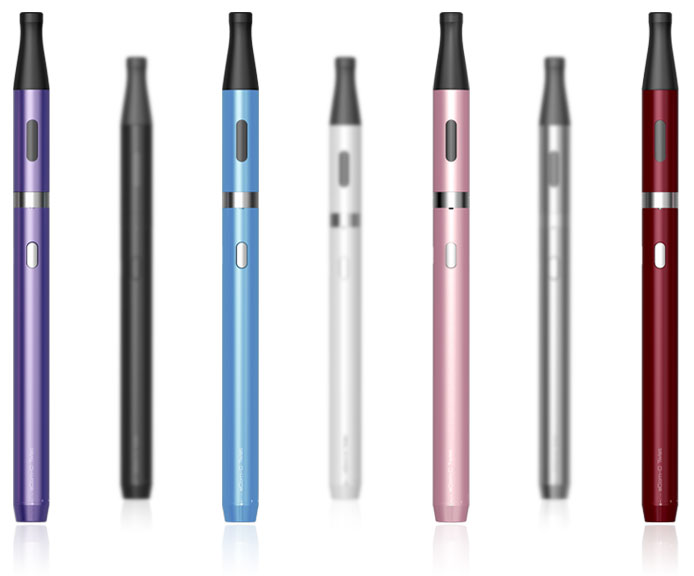 ompatible
eCom-C adopts 510 thread which improves the compatibility greatly. You can match that with other Joyetech products according to your need.
Both 510 thread and eGo thread are compatible with eCom-C.


ompetitive
eCom-C is a star product which combines elegant color and design.
To some extend, it is an art match with exquisite appearance and metallic material. You can enjoy the special feel in your hand.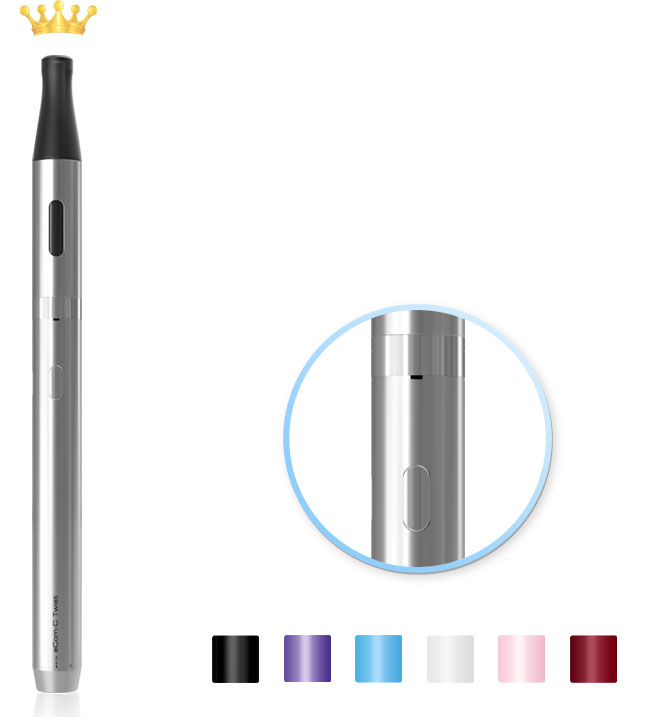 Type A Atomizer
Type A Atomizer is the core of eCom-C. It is also assembled with changeable atomizer C2 head ensure the high voltage, high output and heavy vapor.
The transparent e-juice window design is retained. What's more, the metallic material bring you the smooth feel, high durability and texture.
Parameter:
Diameter:14mm
Length:79.6mm
Capacity:1.5ml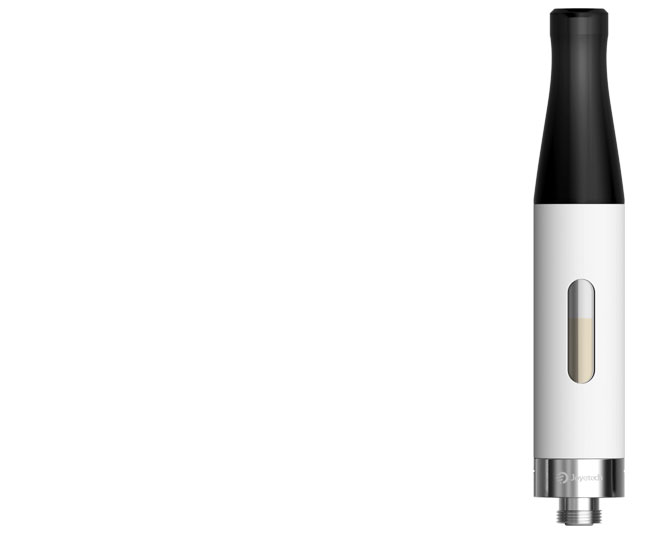 Atomizer C2 Head
eCom-C is assembled with changeable atomizer C2 head. It is newly designed, with the resistance of 2.4 ohm it can work under high voltage which can ensure heavy vapor. It must be a wonderful experience.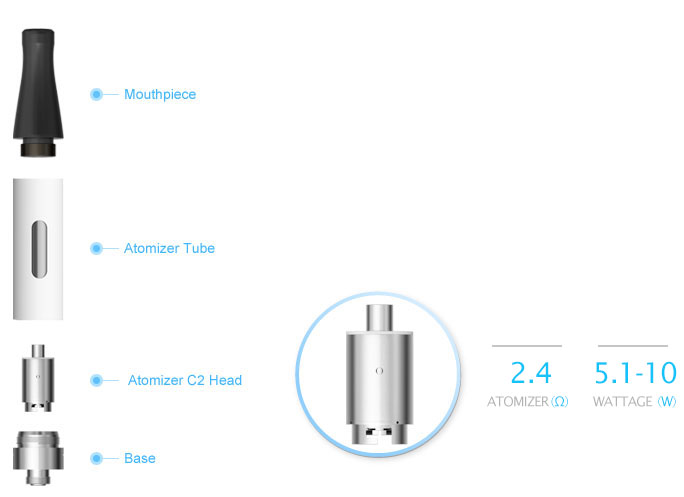 Liquid filling
Simply please turn upside down the atomizer and unscrew the atomizer base; then refill the e-juice along the tube.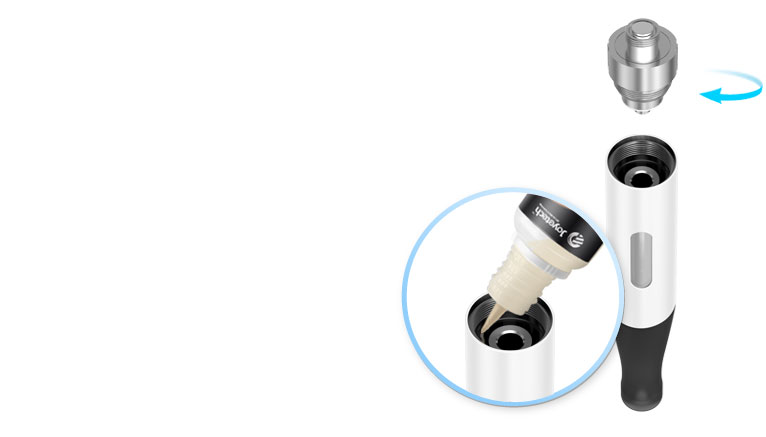 eCom-C Twist
For eCom-C Twist, the highlight is VW mode (5.1W-10.0W). You can adjust the wattage according to your demand. Besides, the functions of battery charge indication, low battery warning, short circuit protection ensure continuous working of atomizers.
Parameter:
Diameter: 14mm
Length (510):109.5mm
Battery capacity:900mAh

VW mode (5.1W-10.0W):
In this mode, wattage output can be adjusted by rotating the regulation ring clockwise or counterclockwise. With the wattage increasing, the vapor speed will be faster and you can enjoy a huger vapor.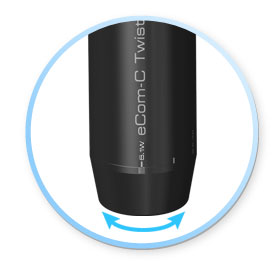 Low battery warning:
When the device is in power-on state and reaches low battery, the button light will flash 40 times, and the device will shut down automatically.
Battery indicator:
While pressing the button, if the remaining power is 60% or above, the corresponding mode light will stay on, and when it is lower than 60%, the light flashes continuously. The less the power remains, the faster the light flashes. When the power is within 30%-59%, the light flashes slowly; within 10%-29%, the light flashes in normal speed; within 0%-9%, the light flashes in high frequency.
Charging:
Simply charge eCom-C Twist by connecting it with a computer or a wall adapter via USB cable. When plug it to power resource, the button light will blink 5 times and the light will keep blinking during charging. When it's fully charged, the button light will stay on.


Personalized Customization
All the spare parts compatible for eCom-C series.