ARE YOU OF LEGAL
SMOKING AGE?
THE PRODUCTS ON THIS WEBSITE ARE INTENDED FOR ADULTS ONLY.
By entering this website, you certify that you are of legal smoking age in the state in which you reside
WARNING: This product contains nicotine.Nicotine is an addictive chemical. Our products are restricted to adults 21+ only.
All the products shown on Joyetech global official website are not allowed to promote or sell in the U.S. Market.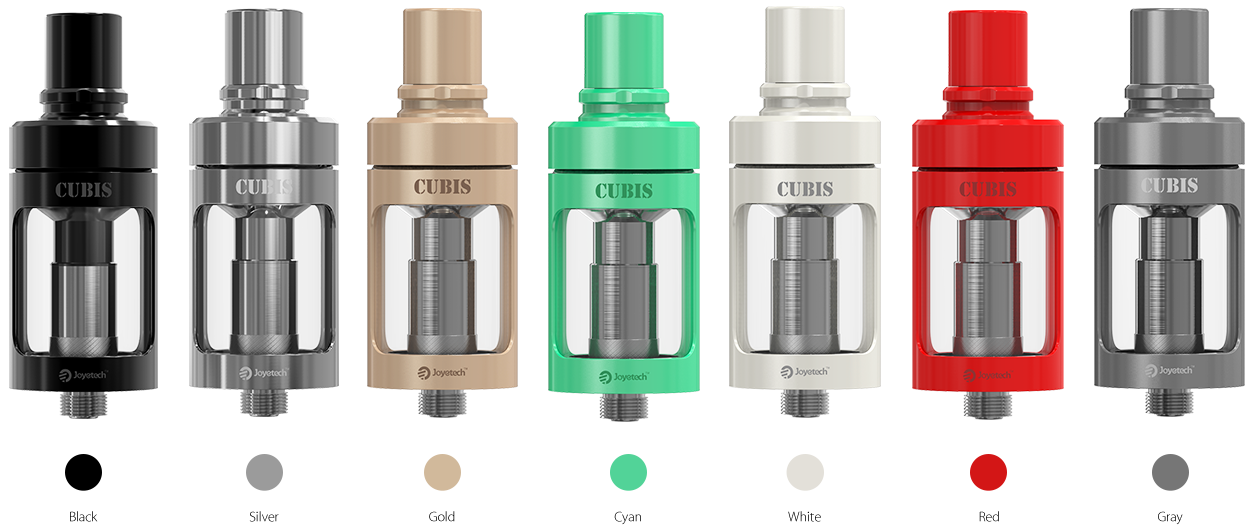 CUBIS, adopts innovative and leak resistant cup design, whose coil replacement and juice fill can be achieved by removing this top section from the cup.
Airflow controls are also contained within the removable top tank assembly, meaning the possibility for leakage or coil flooding is greatly reduced.
Compatible with most of power suppliers, it provides a perfect flavor and more precise vaping experience.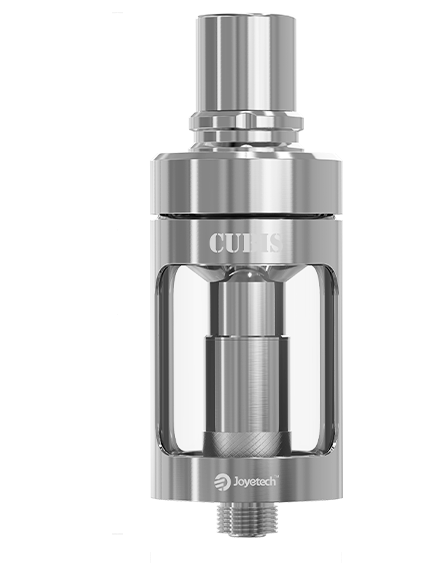 Parameter:
Size: Φ22.0mm*60.0mm
Capacity: 3.5ml
Color: Black, Silver, Red, Cyan, Gray, White, Gold
Applicable Heads: BF SS316-0.5ohm, BF SS316-1.0ohm, BF Clapton-1.5ohm
Mouthpiece: 11.5mm*16.0mm
The innovative TFTA-Tank Technology ensures a No-Spill atomizer.
The exclusive TFTA-Tank (top filling and top airflow tank) allows the top section and coil to be removed and as one solid unit.
Coil replacement and juice fill can be achieved by removing this top section from the cup.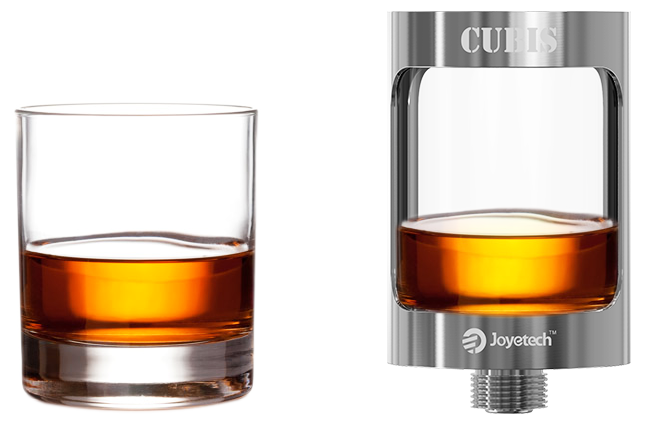 It is compatible with most of power suppliers in market.
CUBIS can support various modes such as power, bypass, Variable Temperature Control etc.,
providing a perfect flavor and more precise vaping experience.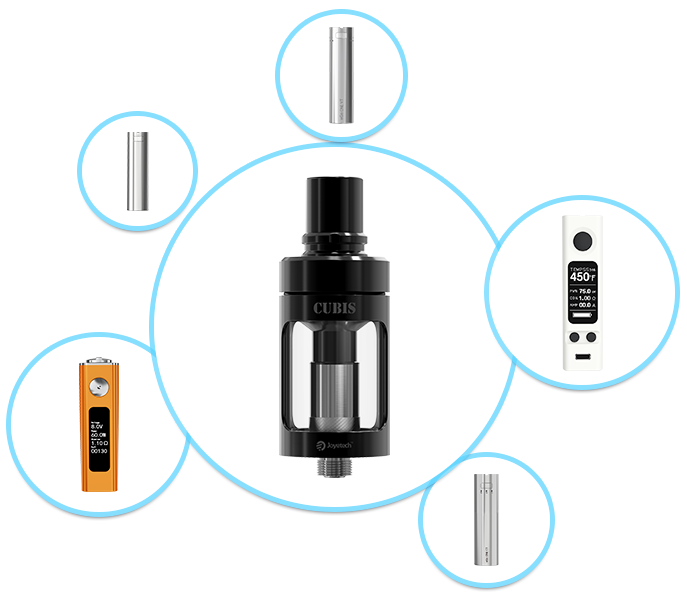 NotchCoilTM 0.25ohm DL. Head
We kindly recommend the new NotchCoilTM 0.25ohm DL. (Direct Lung) head which lasts longer and can be used under high
wattage condition. It will surely bring you great vaping experience ever.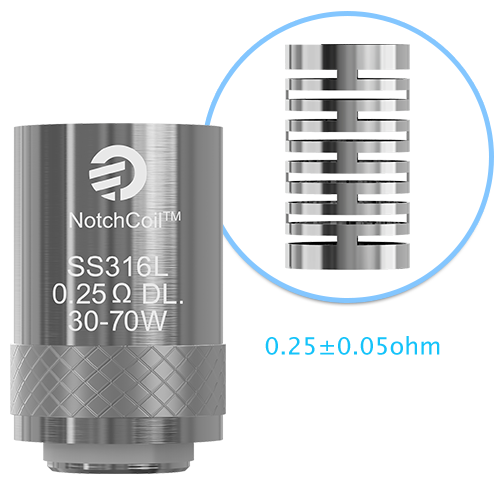 The detachable and washable structure make it easier and more efficient to operate.
Thorough tank cleaning and operation is simple and convenient as all parts disassemble for easy access.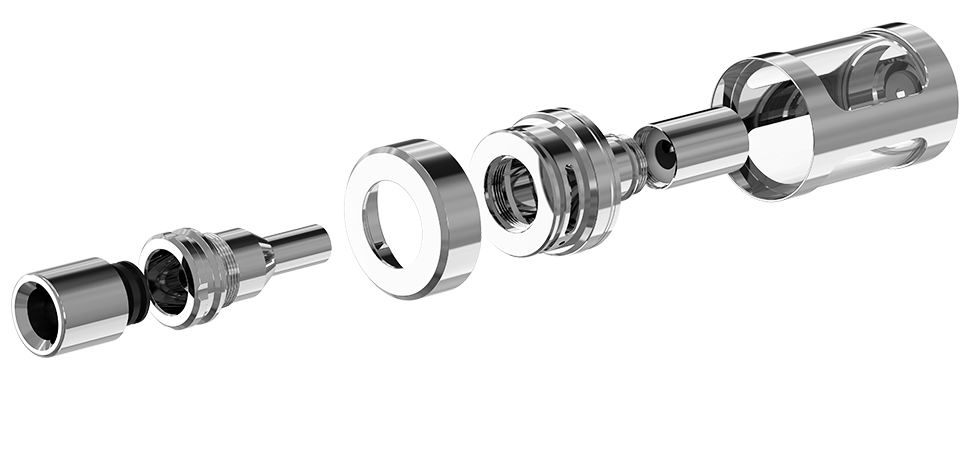 Multiple Atomizer Heads Can Be Applied





BF series atomizers are designed to match
with most devices in the market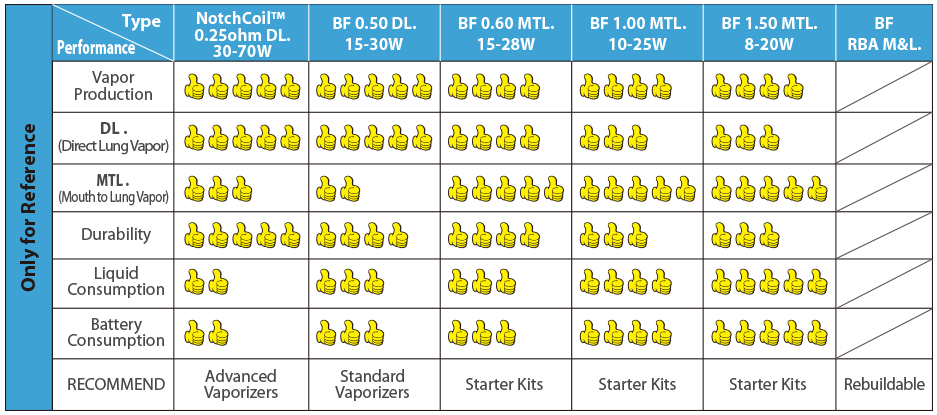 It adopts invisible airflow control.
Invisible and upper airflow makes it more easier for air to come in. It is elegant in appearance and convenient in operation.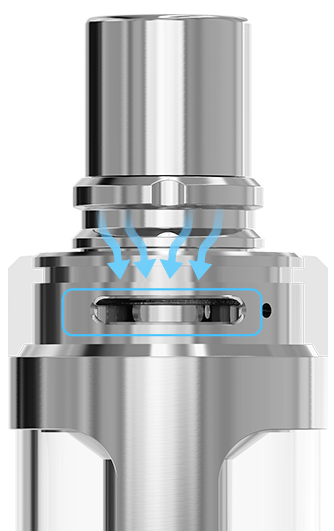 Atomizer Head Replacement
Unscrew the atomizer cone, the atomizer head is located on the base, just unscrew it and replace and clean.
(NOTE: Please do not wash the atomizer head with water. Simply scrub it with alcohol cotton or clean dry cloth.)

fashionable and catering to your personal favourite.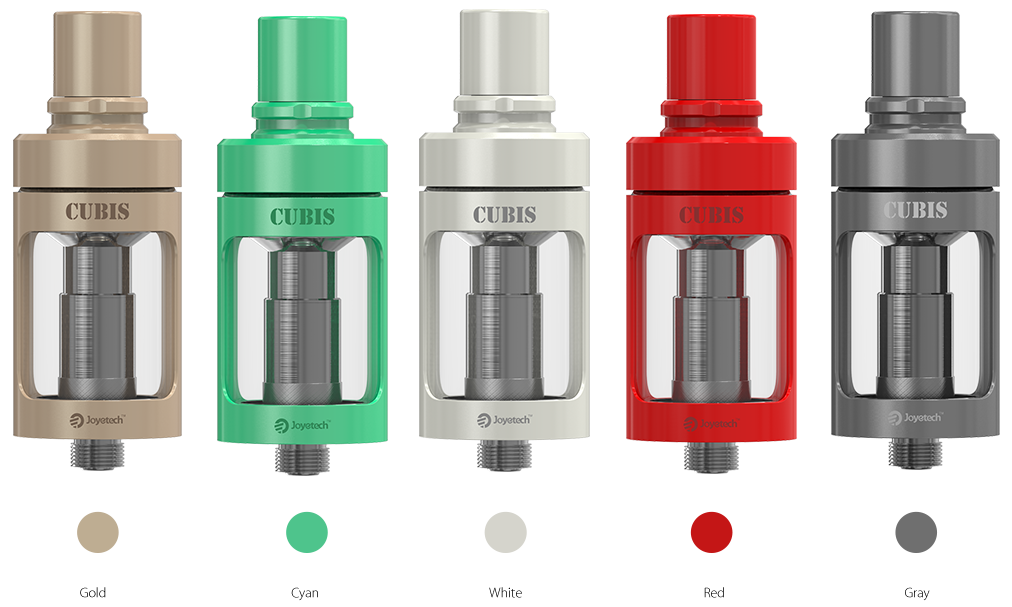 Separate the atomizer from the battery, and unscrew the atomizer base from the atomizer tube. Inject the liquid into the cambered slot.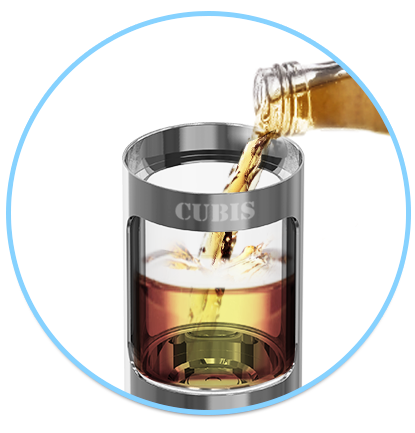 NOTE: 1.Please drip at least 5 drops of e-juice to the atomizer head and vape a few times in
NOTE: 1.
power-off condition(with airflow widely open) before its first use to avoid dry burn.
N:
2.Please don't overfill beyond the
Max mark
to avoid overflow when reassemble.
Special Designed Atomizer Cap
You can make it as an e-juice container by attaching the cap to the atomizer tube.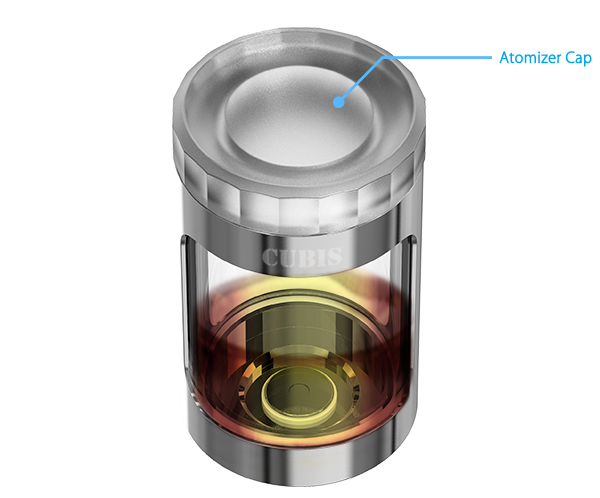 With the brand-new colors of Cubis, they can perfectly fit the eVic-VTC Mini.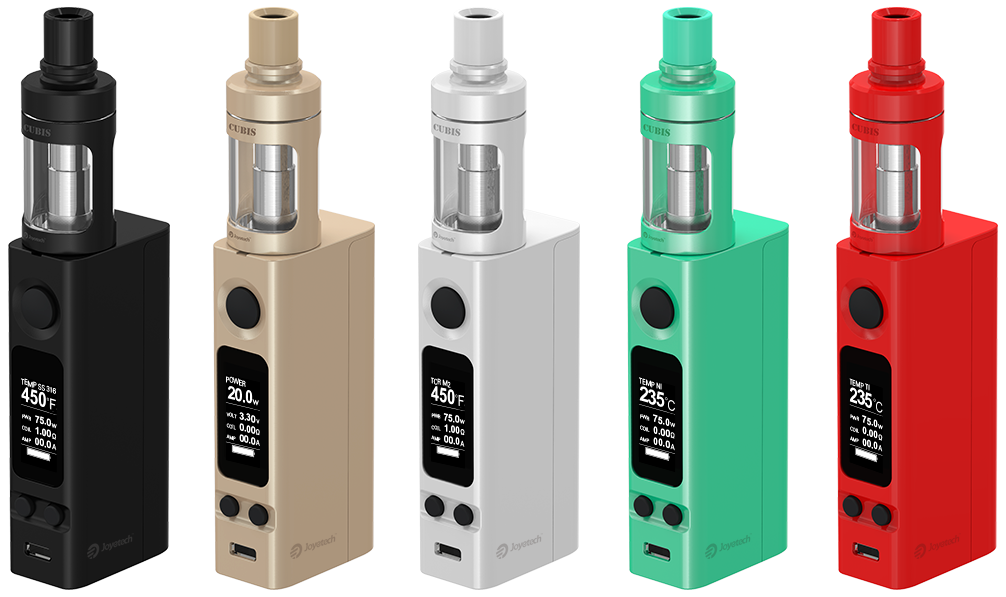 x