ARE YOU OF LEGAL
SMOKING AGE?
THE PRODUCTS ON THIS WEBSITE ARE INTENDED FOR ADULTS ONLY.
By entering this website, you certify that you are of legal smoking age in the state in which you reside
WARNING: This product contains nicotine.Nicotine is an addictive chemical. Our products are restricted to adults 21+ only.
All the products shown on Joyetech global official website are not allowed to promote or sell in the U.S. Market.
Introducing the new member of the ATOPACK series, Joyetech ATOPACK Magic. This time we adopted the innovative coil-less NCFilm heater into a pod system in a creative way. The NCFilm heater supports long life-span with huge vapor production. Having 1300mAh battery capacity, the ATOPACK Magic, coupled with Joyetech ultra-efficient low voltage solution, making the battery lasts longer. It is compatible with nicotine salts and can produce rich flavor thanks to the NCFilm heater. The cartridge contains the e-liquid up to 7.0ml, which will definitely offers you an earthly enjoyment. Having various color options, you're also free to switch different indicator lights.
Standard Configuration:
1 * ATOPACK Magic battery
1 * Cartridge
1 * USB cable
1 * Quick start
1 * Warning card
1 * Warranty card
1 * Spare parts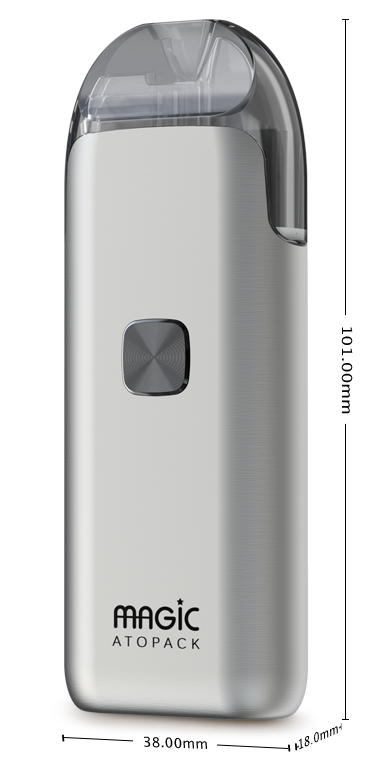 PARAMETER:
Size: 101.0*38.0*18.0mm
Colors: Silver, Black, Phantom Blue
Battery capacity: 1300mAh
Output: Ultra-low constant voltage
E-liquid capacity: 7.0ml/2.0ml
Heater: NCFilm heater (0.6ohm)
Vape way: hold button to inhale
Light: 7 changeable lights (3 quick clicks, stop then click to change light color)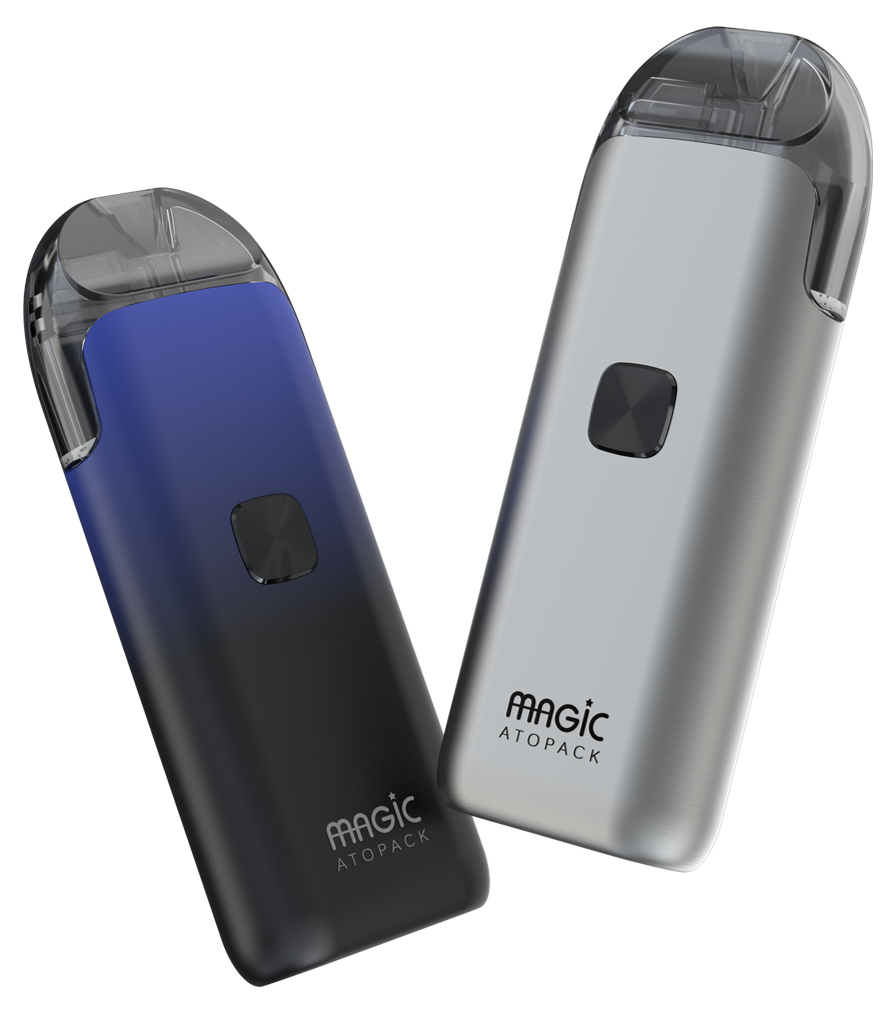 All-new ATOPACK, smaller but huger vapor
As the new member of the ATOPACK series, the ATOPACK Magic is much smaller than its predecessors. However, the vapor production is much huger than ever.
Innovative Coil-less NCFilm with long lifespan
We adopted the innovative coil-less NCFilm heater into the pod system in a creative way, which supports 3 months long life-span than normal coils.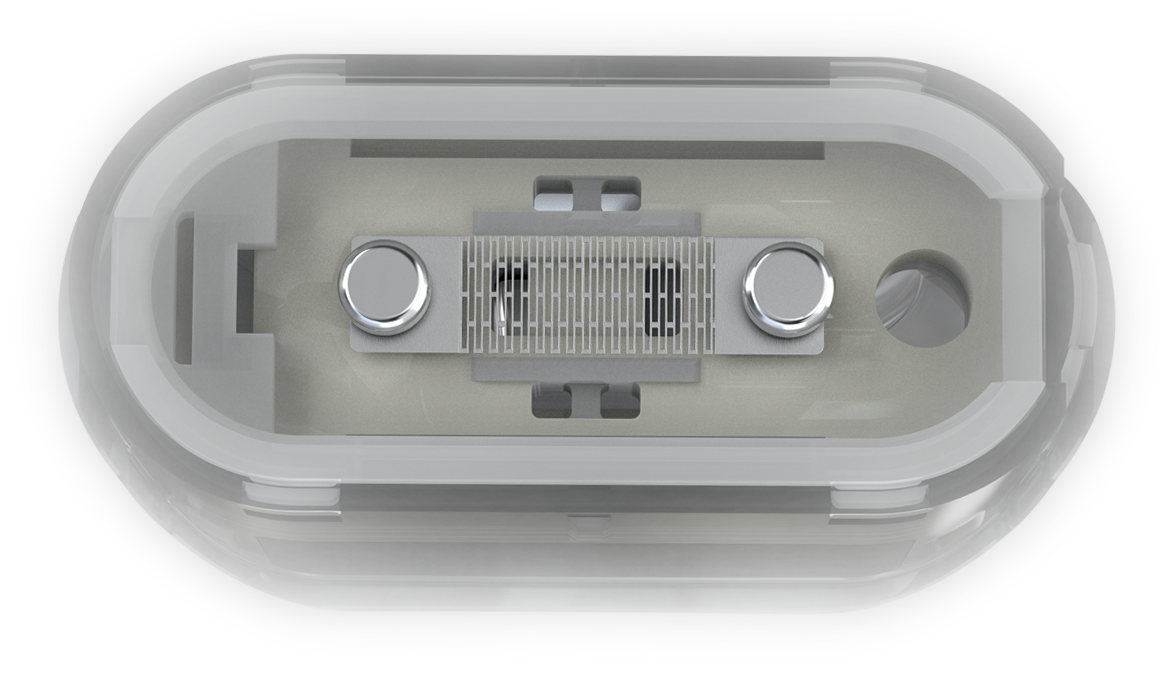 First pod with quick-to-change cotton system
The ATOPACK Magic is our pod system that enables to quick change the cotton. We generally suggest changing the cotton after 3 full cartridge e-juice to get the best flavor. The package contains 50 pieces of cotton pad for you. Easy, convenient and economic.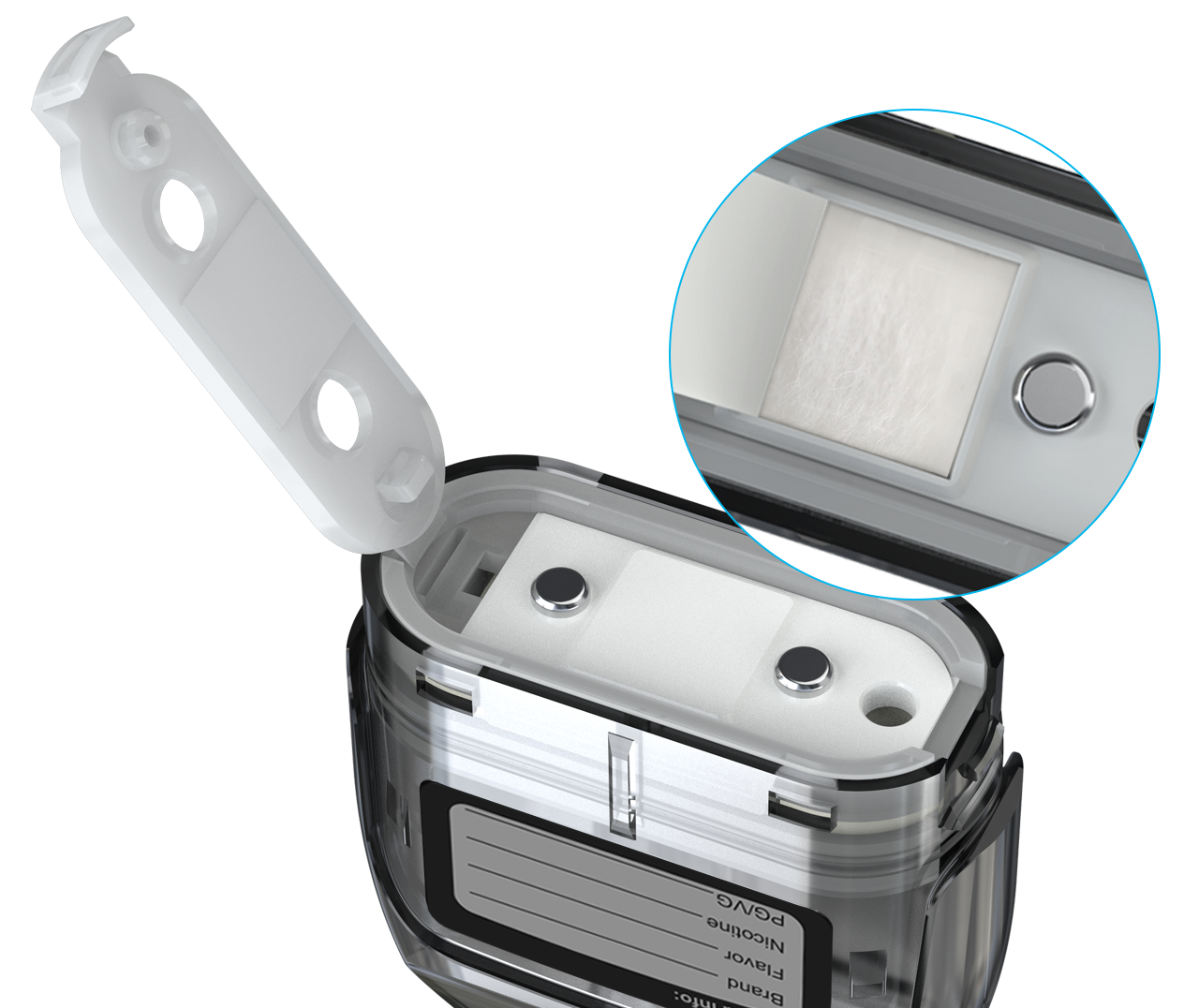 Optimized for nicotine salts with rich flavor
Optimized for nicotine salts, the ATOPACK Magic produces rich flavor with high nicotine satisfaction.
Ultra-efficient low voltage and 1300mAh battery life
With 1300mAh battery life coupled with Joyetech ultra-efficient low voltage (2.3v) solution, the ATOPACK Magic can satisfy you for all day long.
7.0ml refillable large capacity
The cartridge forms an refillable structure and has a 7.0ml huge e-liquid capacity which offers you a total enjoyment. Also, we have 2.0ml version for our European fans in accordance with the TPD regulations.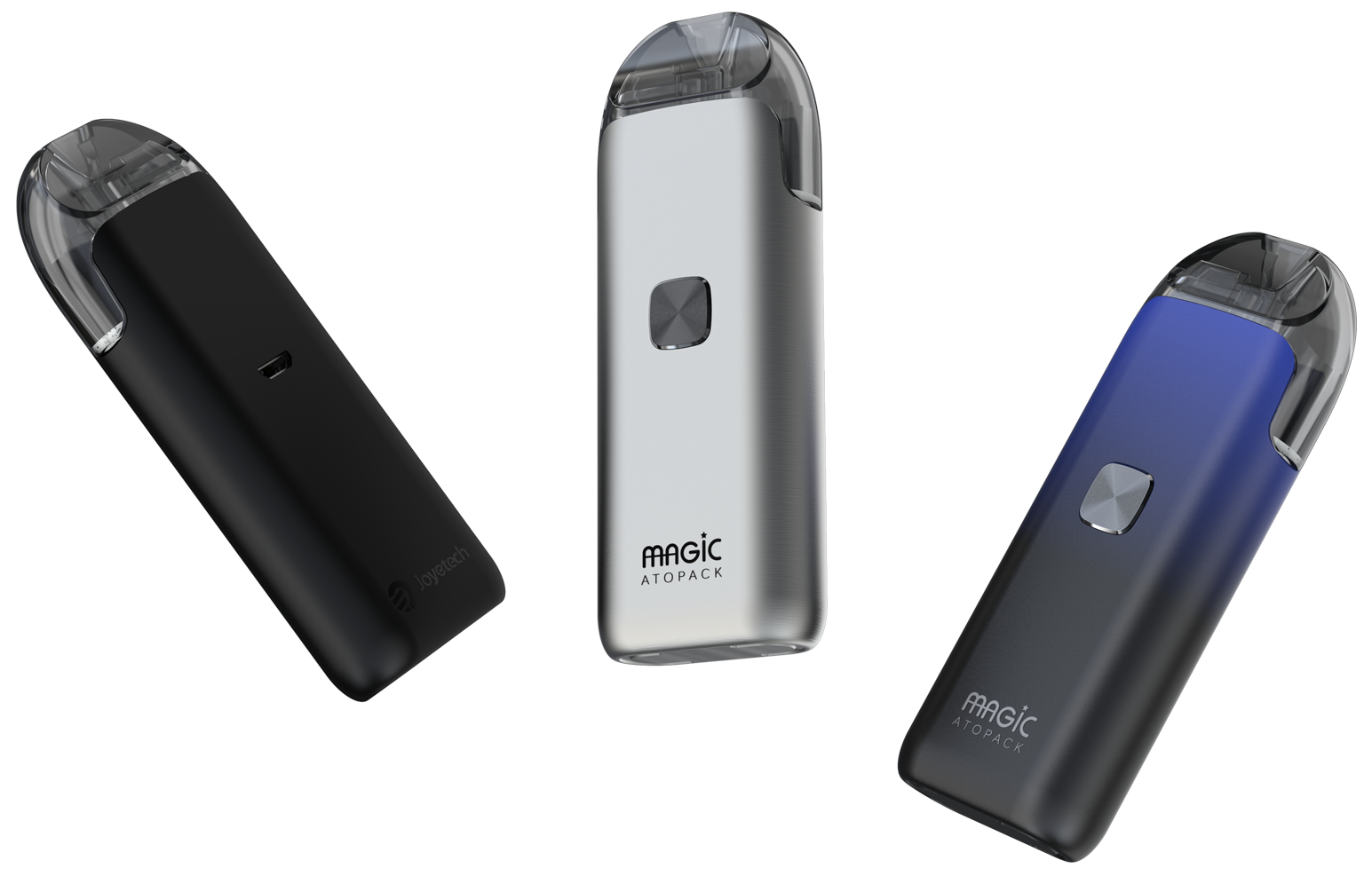 Choose your style
Available in a vibrant set of colors to suit your style.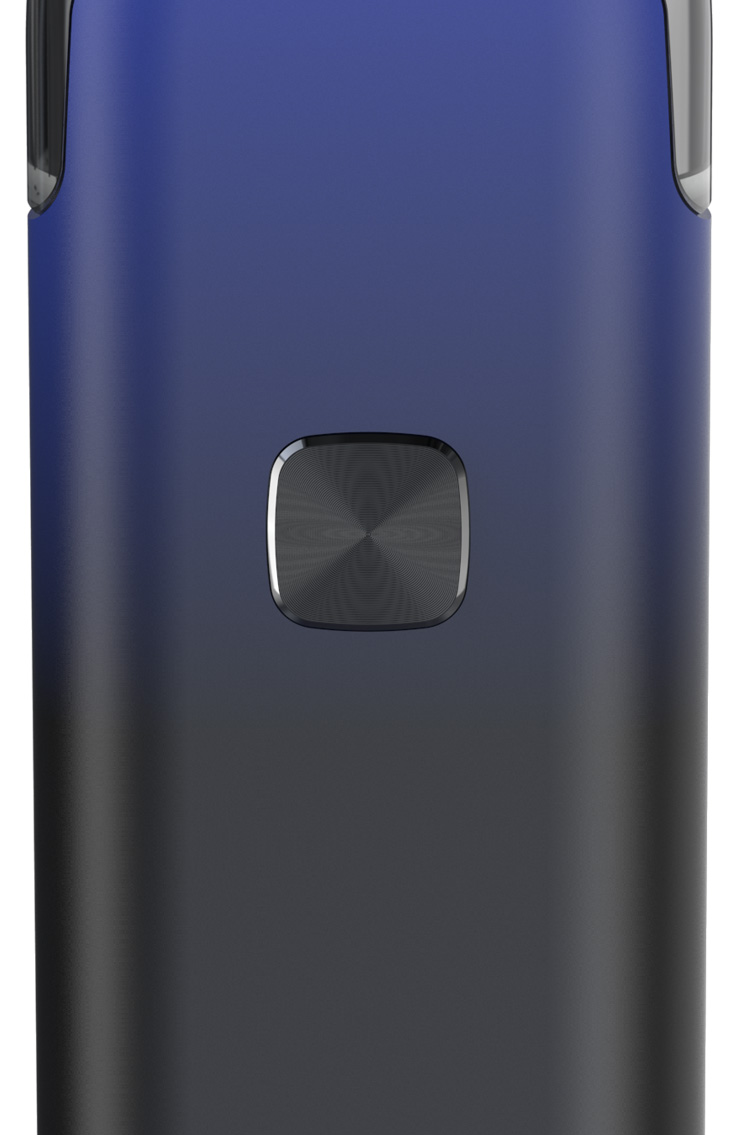 Battery life indication
The indicator light will flash slowly or stay lit when battery quantity is high, on the contrary, the light flashes in frequency.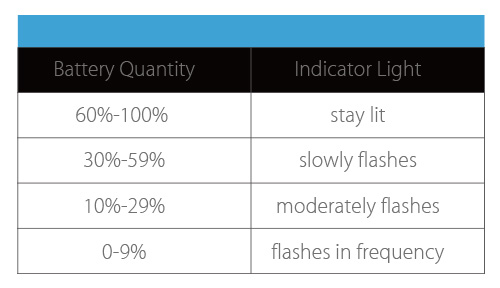 Multi protections for safety vaping
Safety for use is always our first priority. Multi protection including overall battery protection of over-charging, over-current and over-discharging, making it more advanced and reliable.

Please charge the device by connecting it with a computer or a wall adapter via USB cable. When it's fully charged, the button light will go out.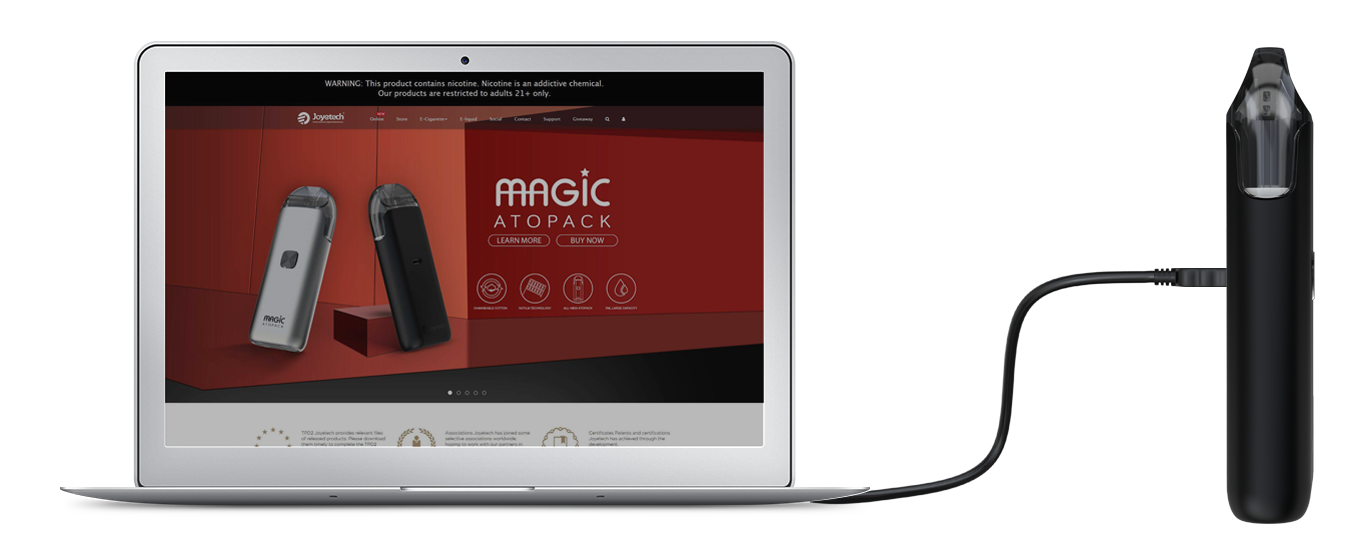 x