ARE YOU OF LEGAL
SMOKING AGE?
THE PRODUCTS ON THIS WEBSITE ARE INTENDED FOR ADULTS ONLY.
By entering this website, you certify that you are of legal smoking age in the state in which you reside
WARNING: This product contains nicotine.Nicotine is an addictive chemical. Our products are restricted to adults 21+ only.
All the products shown on Joyetech global official website are not allowed to promote or sell in the U.S. Market.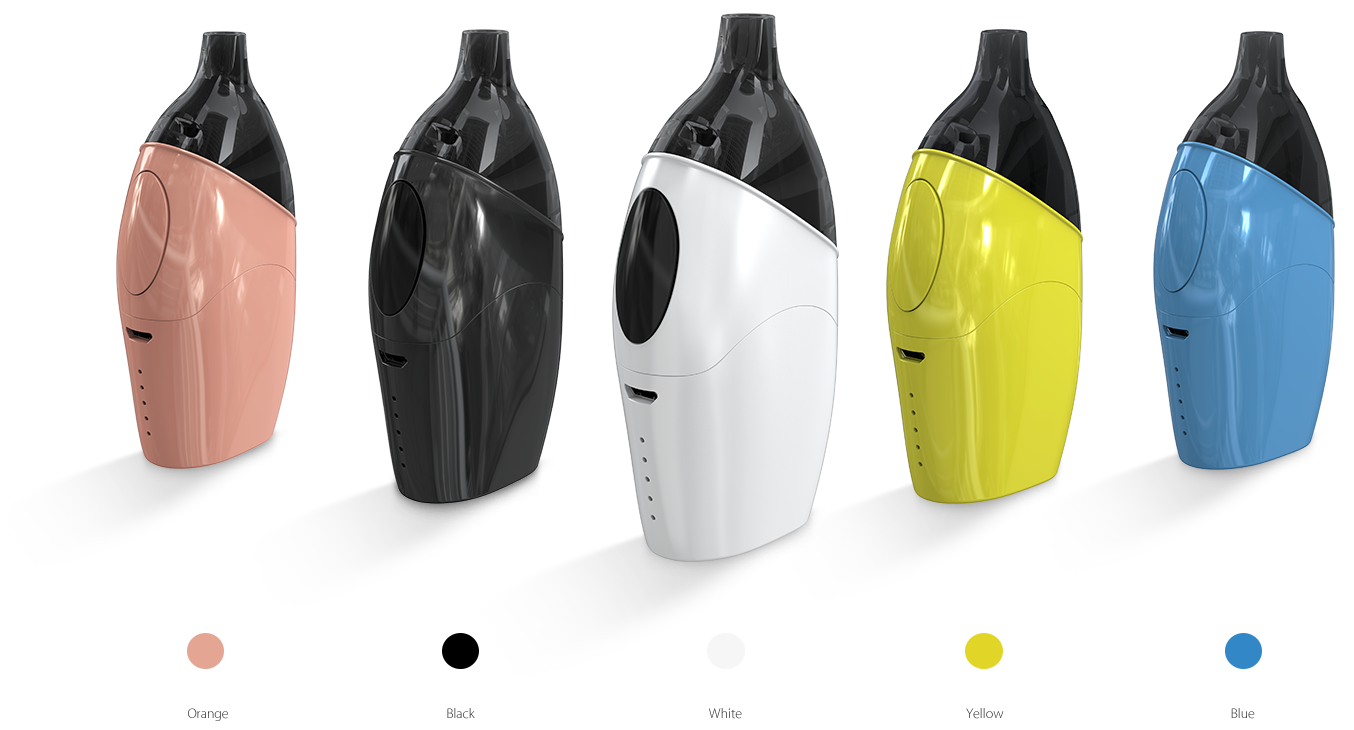 Introducing Joyetech ATOPACK DOLPHIN starter kit. Featuring the most appealing and charming dolphin-like e-cigarette, the ATOPACK DOLPHIN is such a tiny and elegant device. The ergonomically designed pod mod is easy to grip and carry. The innovative JVIC system takes a horizontal approach in discovering the original flavor with a brilliant ceramic cradle. Meanwhile, you're able to fill the e-liquid conveniently without removing the coil head. The classy physical appearance and multiple color options, makes the Joyetech ATOPACK DOLPHIN a one of a kind starter kit.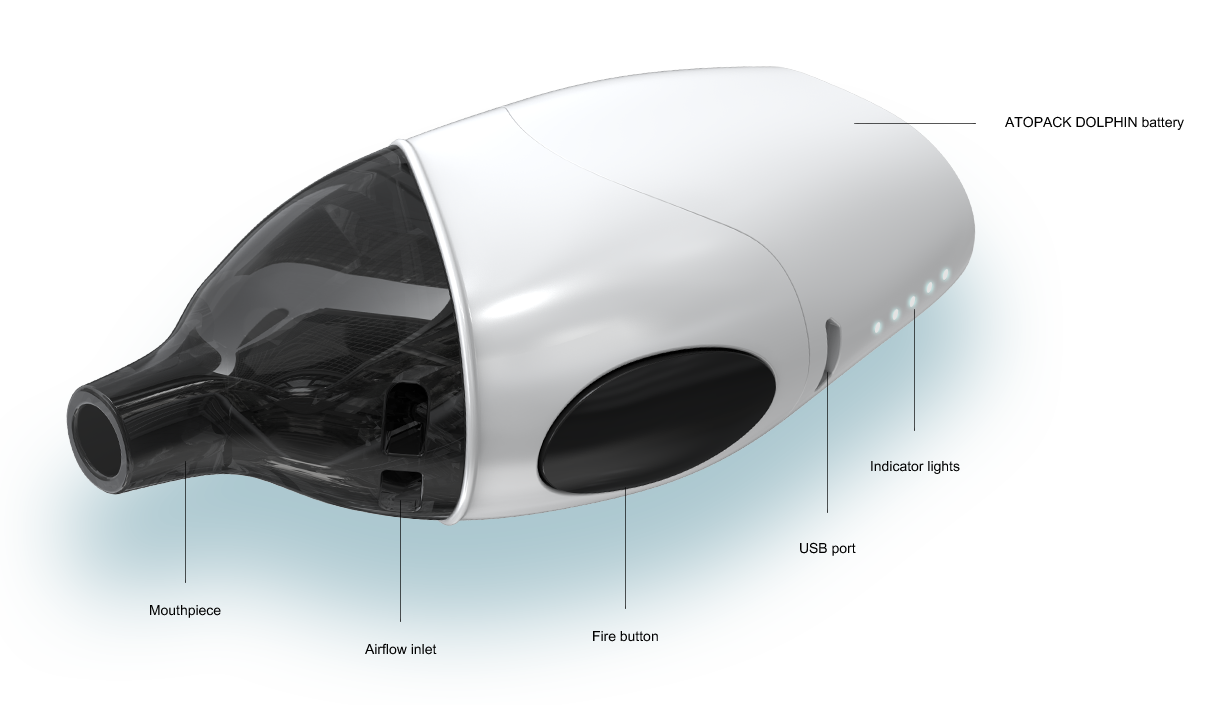 Standard Configuration:
1 * ATOPACK DOLPHIN battery
1 * ATOPACK DOLPHIN cartridge
1 * ATOPACK coil ( JVIC3 1.2ohm)
1 * ATOPACK coil ( JVIC2 0.25ohm)
1 * QC USB cable
1 * Quick start
1 * Warranty card
1 * Warning card
Spare parts
Parameter:
Size: 100.0mm*50.0mm*31.0mm
Weight: 91.0g
Cartridge capacity: 2ml/6ml
Battery capacity: 2100mAh
Max charging current: 2A
Colors: black, white, orange, blue, yellow
Output mode: direct output (Max: 50W)
Features: dolphin-like appearance, JVIC system, mouth-to-lung,
direct-lung, easy refilling, transparent tank, 2A quick charge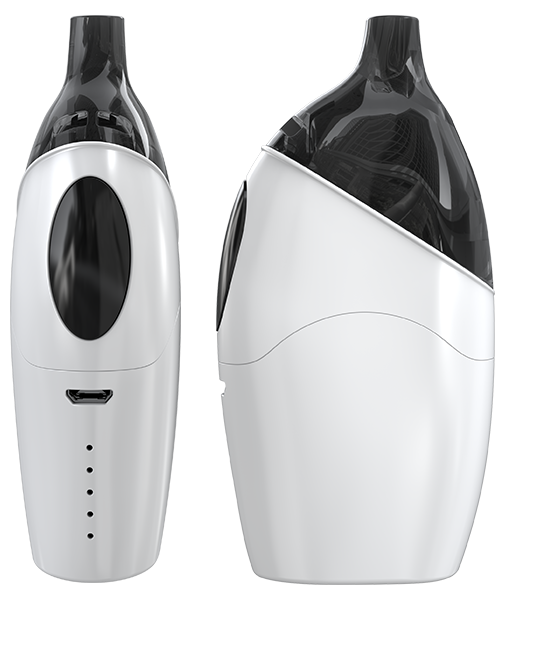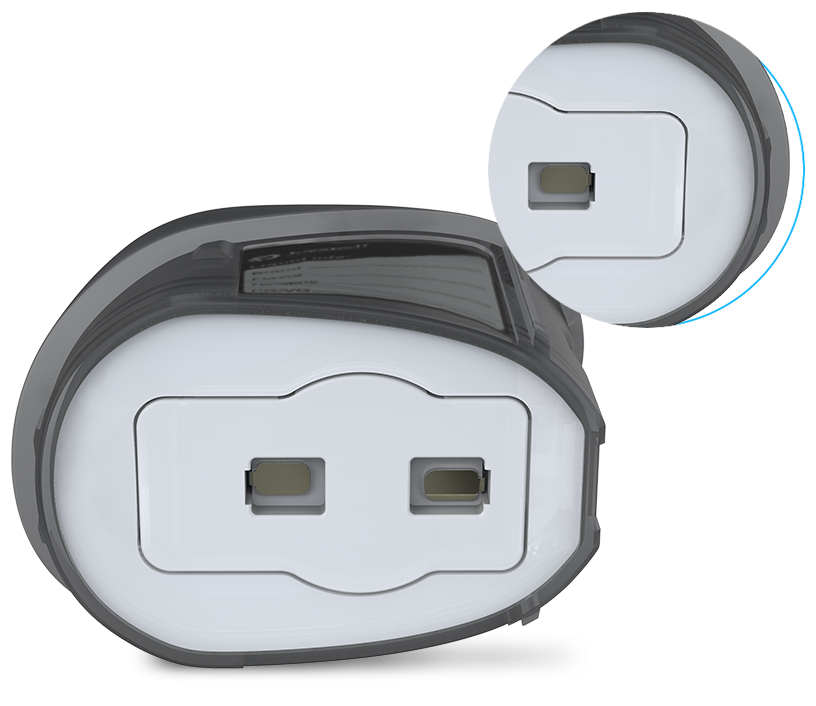 Childproof version available
Newly added 1.2ohm head for MTL enthusiasts
The ATOPACK DOLPHIN cartridge is specially equipped with the newly designed 1.2ohm head to cater to MTL enthusiasts. In addition, the stopper and mouthpiece sleeve can be adopted when needed to reduce the air ventilation, which augments the performance of MTL inhales.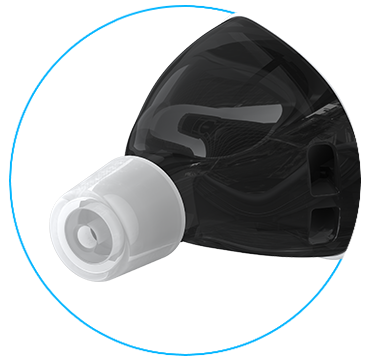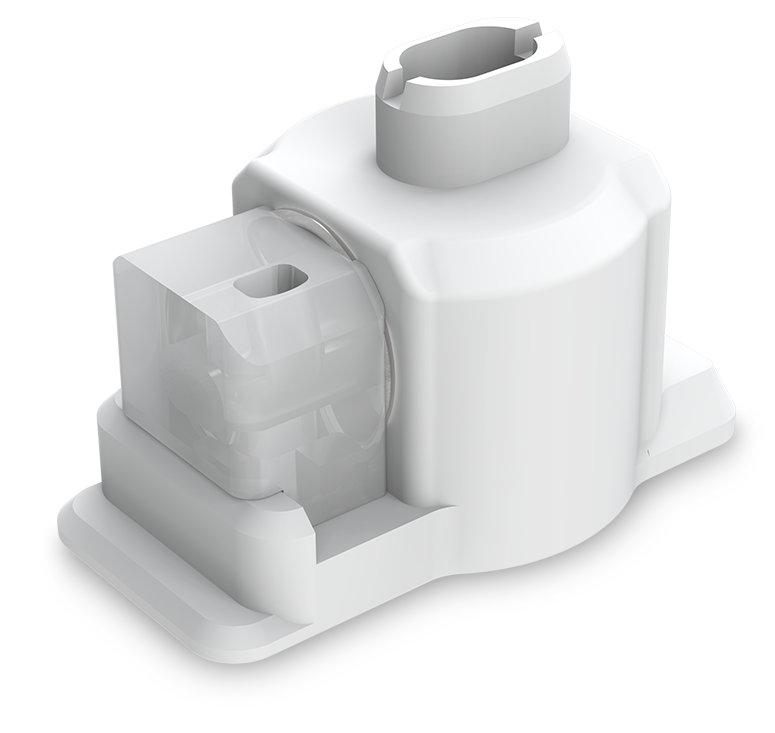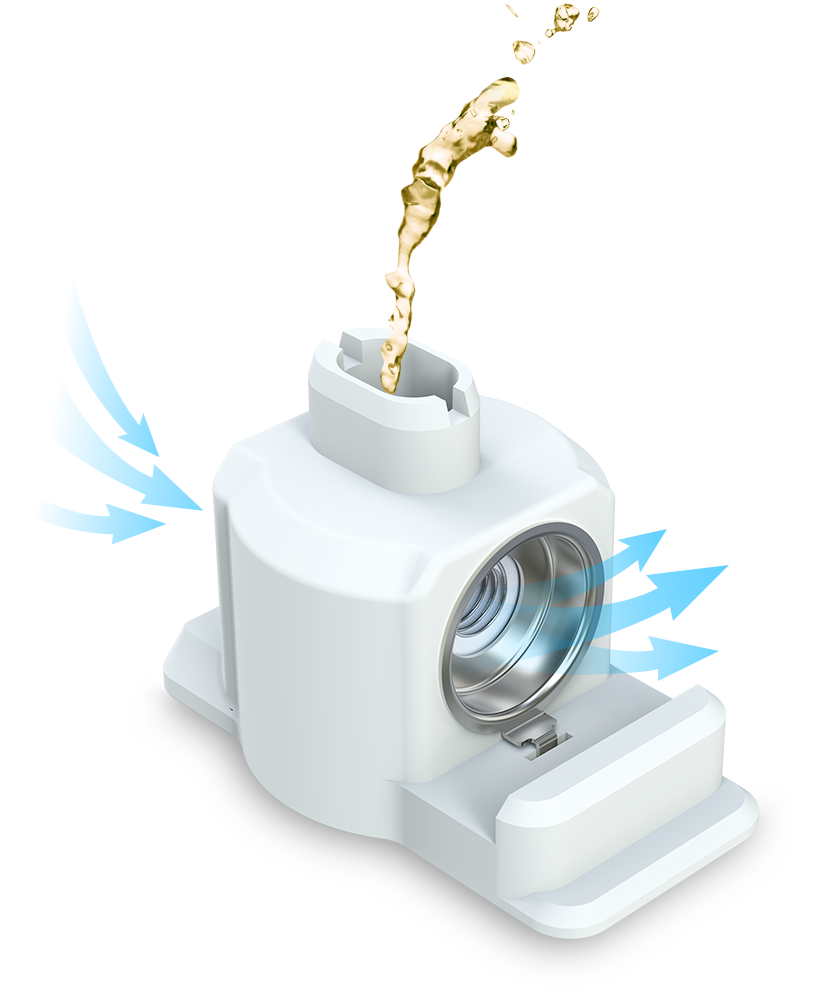 Innovative and exclusive JVIC system
Joyetech creatively develops the JVIC (Juice Vertical Injection Coil) system for the ATOPACK DOLPHIN, which realizes the horizontal vapor flow to bring you perfect vaping enjoyment.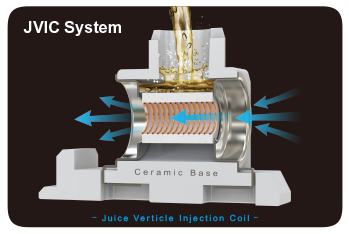 E-liquid filling with convenience



You can directly inject the e-liquid into the elliptic injection hole on the side of the cartridge. It is far simple and convenient for you to operate.

Smooth air intake



Things do not usually flourish in captivity, however the JVIC has a brilliant ceramic cradle which enhances the performance. It takes a horizontal approach in discovering original and clear flavor as well as large clouds.
ATOPACK DOLPHIN evokes the spirit of the real dolphin. The unique irregular shape makes the device distinguished in your hand.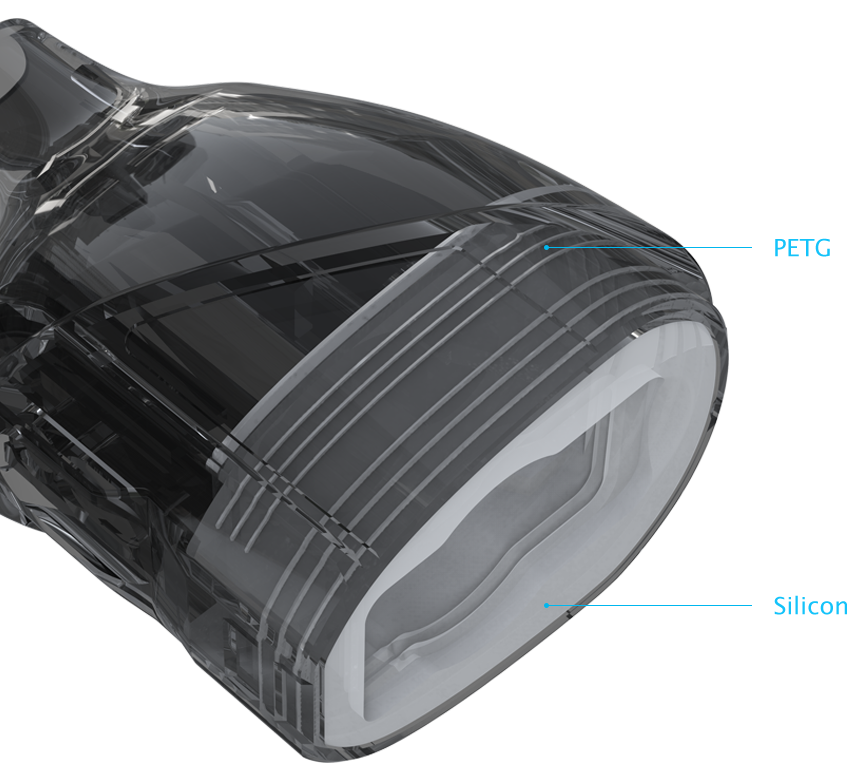 Eco-friendly, for health and environment
The ATOPACK DOLPHIN cartridge is mainly made from two kinds of materials: PETG and silicon, which are healthy,
heat resistant and recyclable.
Alternative capacity options, TPD qualified
The ATOPACK DOLPHIN cartridge with a refillable top filling solution offers 6ml/2ml e-liquid capacity for you to choose.
The versatility and practicability of the cartridge makes it increasingly popular among its clients.
Available in multiple attractive colors, the ATOPACK DOLPHIN makes your daily vaping interesting and colorful.

2A QC supports & battery life indication
With 2A maximum charging current, the device can be fully charged more quickly than normal ones.
The indicator lights will show the battery life by displaying the number of lights as follows.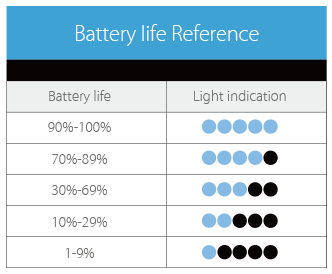 Simply charge the ATOPACK DOLPHIN battery by connecting it with a computer or a wall adapter via USB cable. When it's fully charged, the indicator lights will stay lit for 10 seconds and then go out.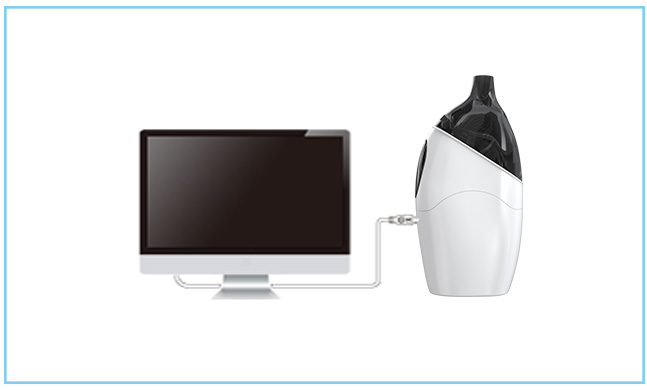 x