eGrip launching
Dear all,
eGrip is coming!
The eGrip presents a cigarette case shape and adds new features along with the compact size. Its stainless steel body incorporates the atomizer and battery, boasting not only a transparent liquid window but also a 360-degree regulation ring to
adjust output wattage(8W-20W)
. Moreover,
air flow can be customized
with the special tool to suit your vaping habits. The eGrip also utilizes its dedicated atomizer head, the
eGrip CS Head(1.5 Ω resistance)
which complements its high output.
What is worth mentioned that the
neoteric colors
are pretty eye-catching, i.e.
Wood, Chrome, Silver, Black, Camo.
Unique appearance with smooth touch, and coupled with such vivid colors, no one can refuse to love it!
For the details, please click the site here
http://www.joyetech.com/category/egrip-series/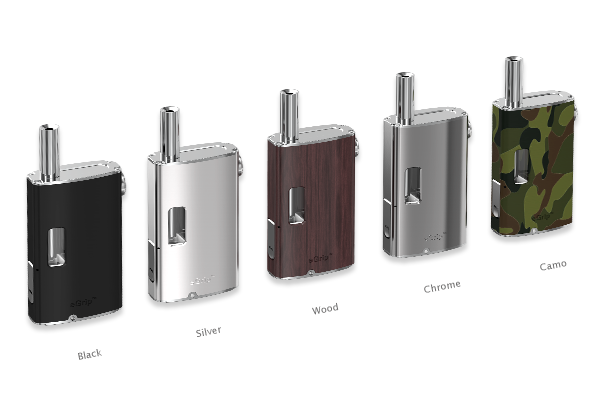 Joyetech Group
9th, Oct. 2014