WARNING: This product contains nicotine. Nicotine is an addictive chemical. Our products are restricted to adults 21+ only.

ARE YOU OF LEGAL
SMOKING AGE?
THE PRODUCTS ON THIS WEBSITE ARE INTENDED FOR ADULTS ONLY.
By entering this website, you certify that you are of legal smoking age in the state in which you reside

The eRoll-C builds on the considerable success of the original eRoll and adds notable new features along with its eye catching unique design and finish. The all-metal body boasts a transparent e-juice window. You can charge it in the eRoll-C PCC anytime and anywhere.
Standard configuration:
2* eRoll-C battery
2* eRoll-C Cartridge
2* eRoll-C Atomizer Cone
2* Atomizer head
1* eRoll-C PCC
1* USB Cable
1* Wall Adaptor
1* eRoll-C Manual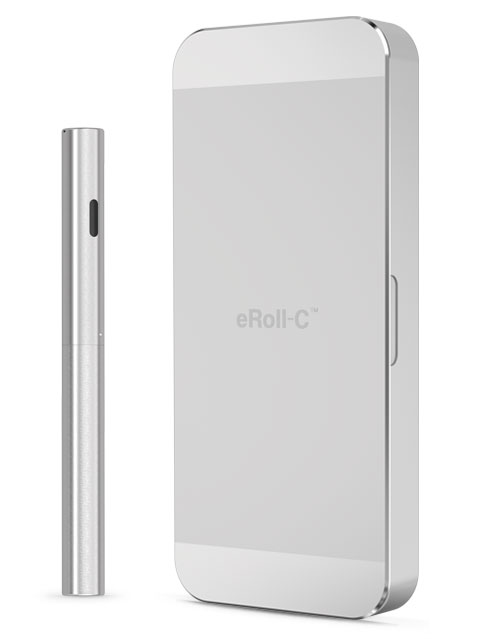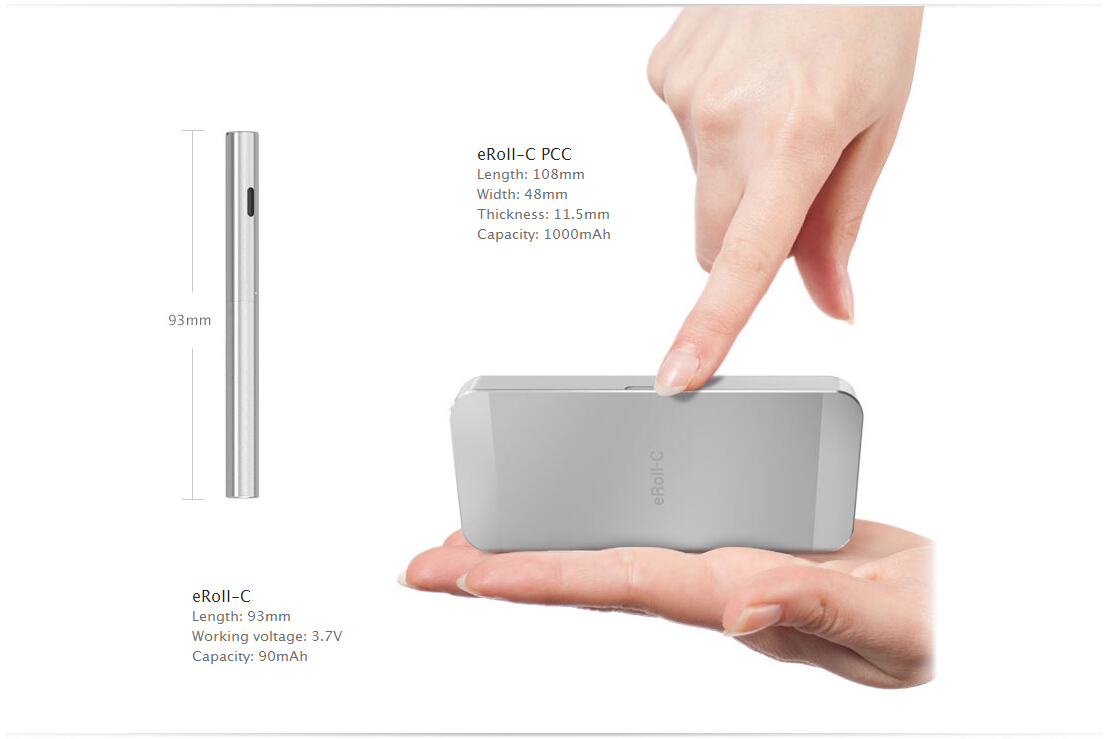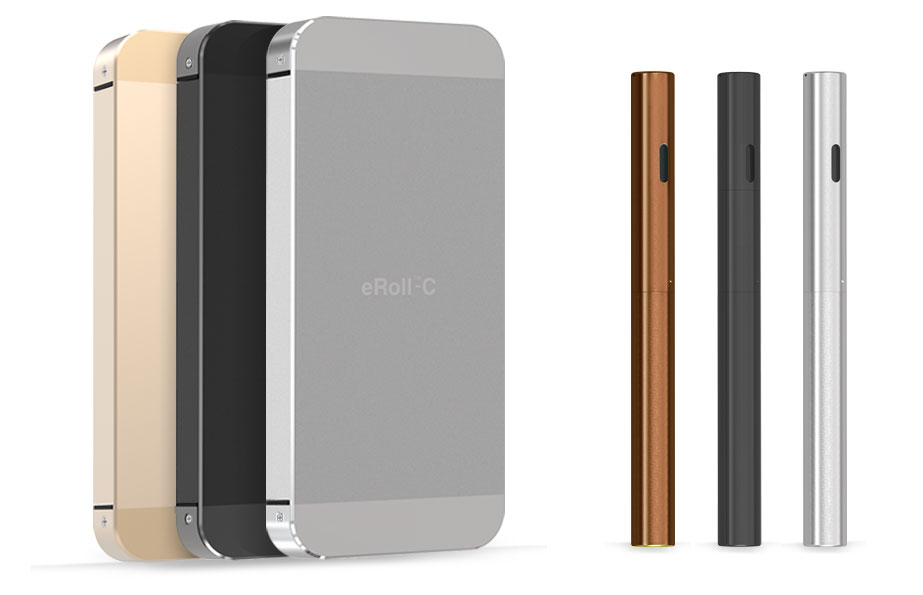 eRoll-C PCC color: Silver, Black, Gold
eRoll-C color: Gold, Silver, Black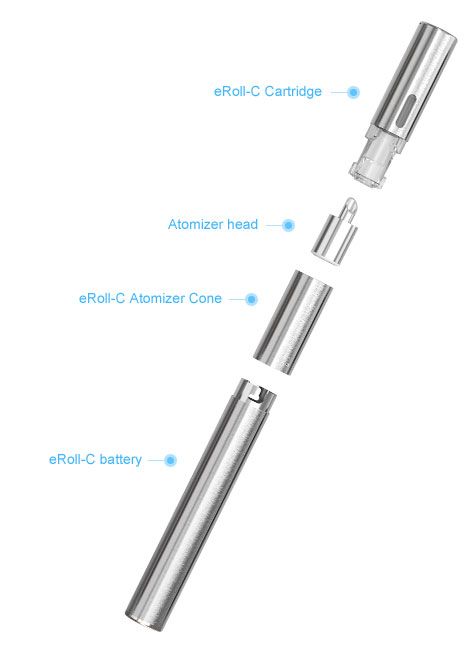 New appearance
All-metal body with a transparent e-juice window, much thinner and more stylish.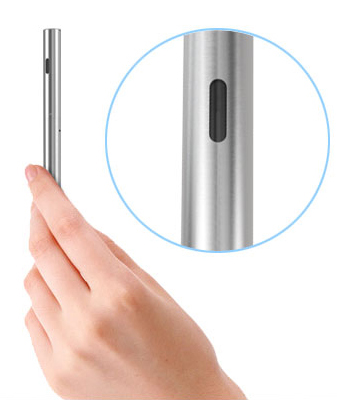 Transparent e-juice window All-metal surface treatment
E-juice volume is open-and-shut, and convenient for you to refill the e-juice.

E-juice filling
Separate the tank cartridge from the atomizer spike and inject the liquid directly into the tank cartridge.
(NOTE: Please do not overfill. Leave a small air pocket in order to accommodate the atomizer spike.)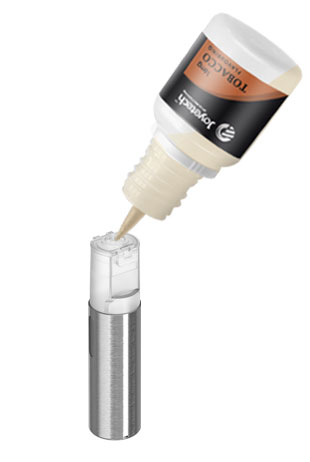 eRoll-C Charging
Put your eRoll-C into the eRoll-C PCC to charge your e-cig. And you can turn eRoll-C upside-down in the PCC when the eRoll-C does not need to be charged.
The LED light is blue when it is charging and will turn off when it finishes charging.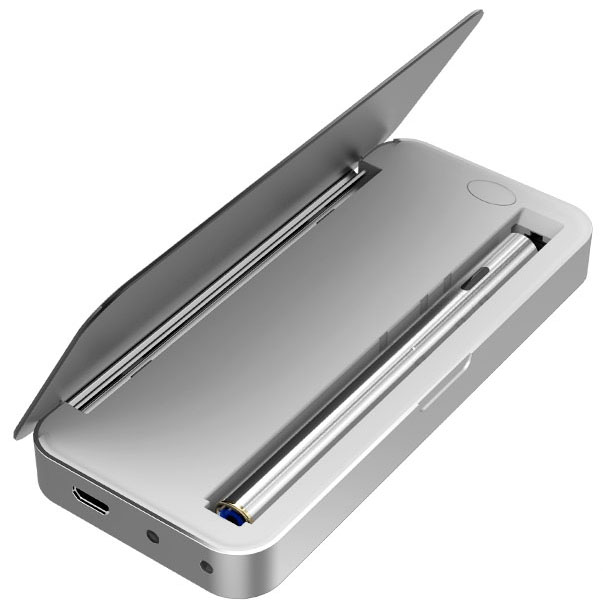 eRoll-C PCC Charging
Plug the dedicated USB cable into the charging port at the bottom of the PCC, then connect it to a wall adapter or a computer.
The LED light is red when it is charging and will go out when it finishes charging. It takes about 3-3.5 hours to fully charge the eRoll-C PCC.
SECURITY CODE
Check your security code to see if you have purchased the original Joyetech electronic cigarettes.
JOYETECH SUPPORT
Learn about Joyetech products, view online manuals, get the latest downloads