Color
Black, Silver, Grey, White, Gold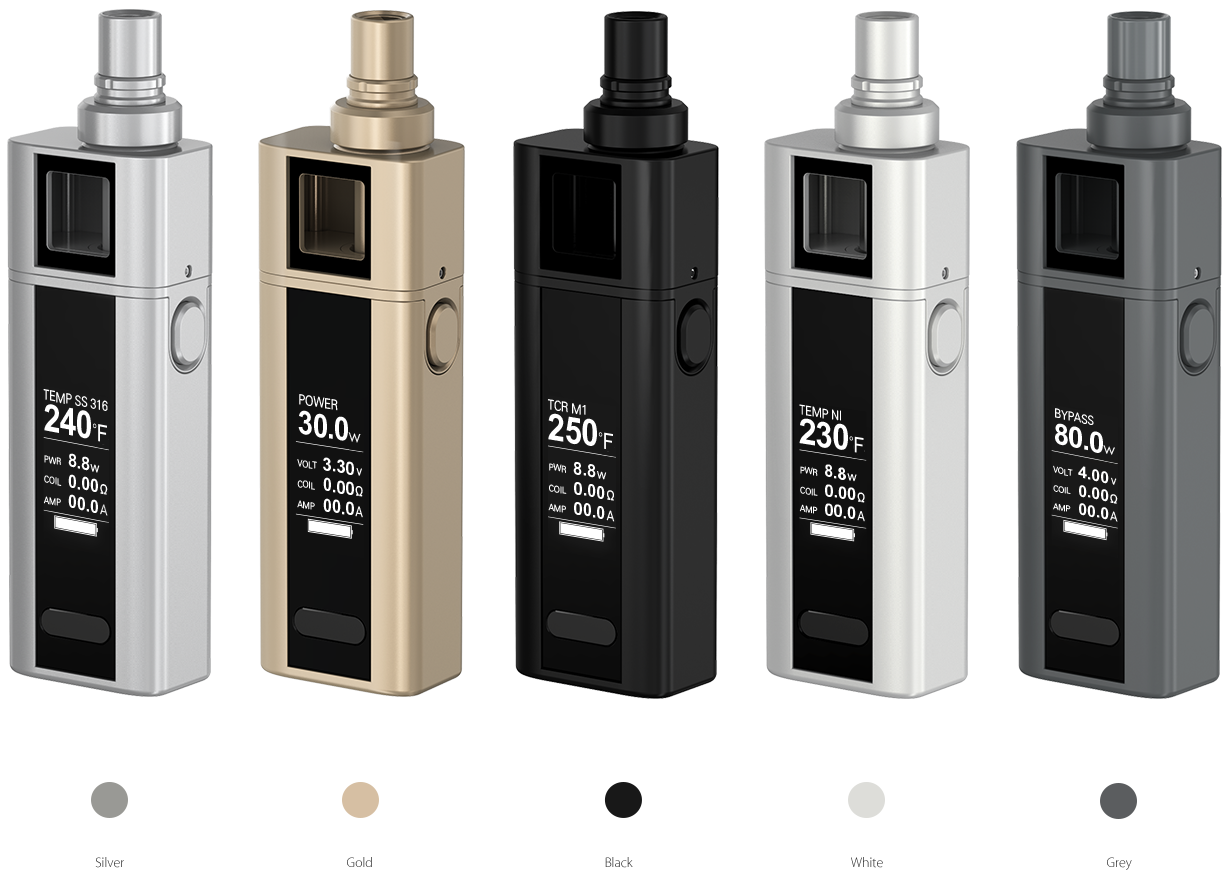 Product Introduction
Cuboid Mini kit with the new NotchCoilTM 0.25ohm DL. head brings you great vaping experience ever. It lasts longer and can be used under high wattage condition. With the special oblong shape the Cuboid Mini Atomizer can perfectly match the device. The Cuboid Mini applies two sets of battery protection circuit system which makes it more advanced and reliable. Carrying Variable Temperature Control system, built-in battery and multiple attractive colors, it is more practical and attractive catering to your preference. Also, upgradable firmware always enables it up-to-date.

Standard Configuration:
1*Cuboid Mini
1*Cuboid Mini Atomizer
1*NotchCoilTM 0.25ohm DL.
1*BF SS316-0.5ohm
1*BF Clapton-1.5ohm
1*BF RBA M&L. (Vertical)
2*Mouthpiece
1*USB Cable
1*Manual
1*Warranty Card

There are multiple kinds of atomizer heads that can be used on the Cuboid Mini:
NotchCoilTM 0.25ohm DL . head, BF SS316 Series Heads, BF Clapton-1.5ohm head, BF Ni, BF Ti and BF RBA head.