WARNING: This product contains nicotine. Nicotine is an addictive chemical.
Our products are restricted to adults 21+ only.

TRON-S Atomizer offers side view of e-juice, which is convenient to use and cool to look.
In addition, there are several colors for you to choose to cater to your personal preference.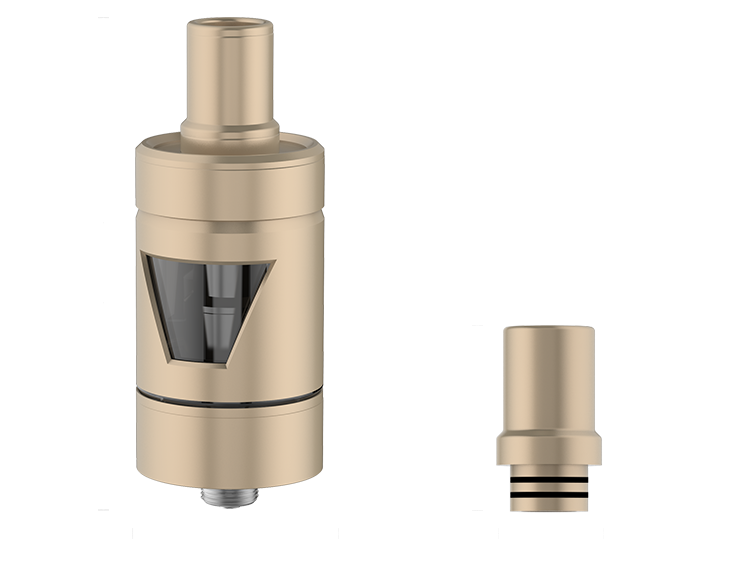 Parameter:
Size: 22.0mm*56.6mm
Capacity: 4.0ml
Color: white/black/cyan/gold/gray/red
Heads Included: CL1.0 head, CL-Ti 0.4 head, CL-Ni 0.2 head
Mouthpiece: 10.0mm*20.0mm
e-juice side view of TRON-S atomizer.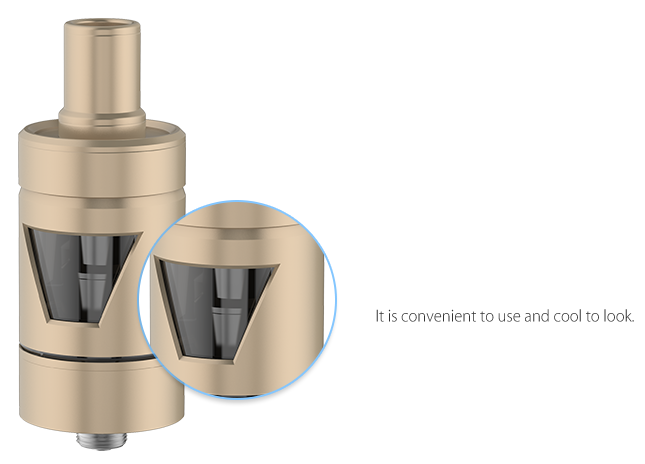 Hidden air-flow control brings elegance and coolness.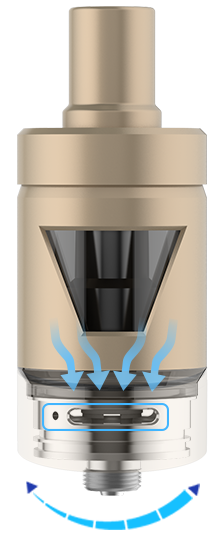 Silicon Rings of Four Colors to Decorate the TRON
The Silicon Ring, which is noctilucent, is the most fashionable.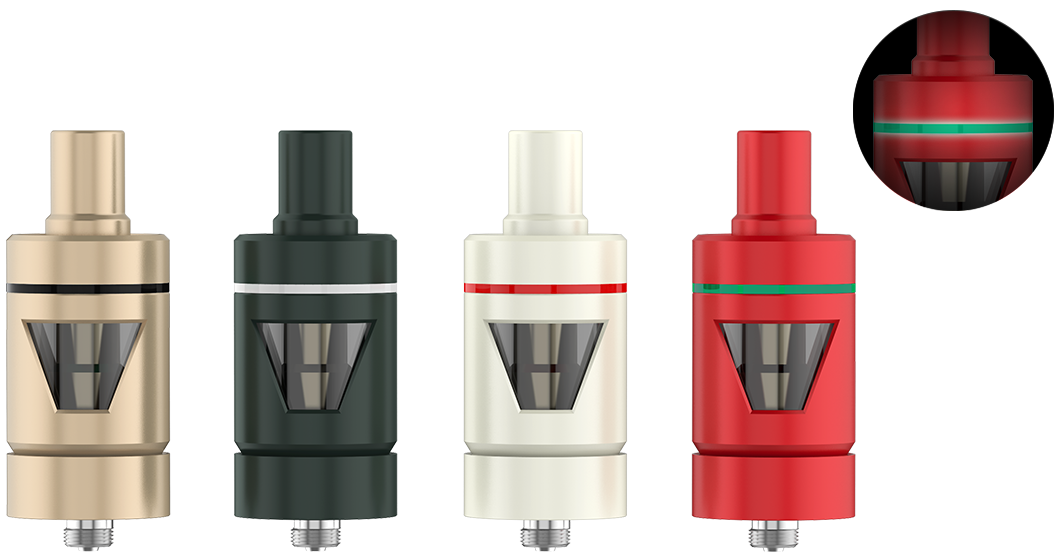 Several colors to choose catering to your personal preference.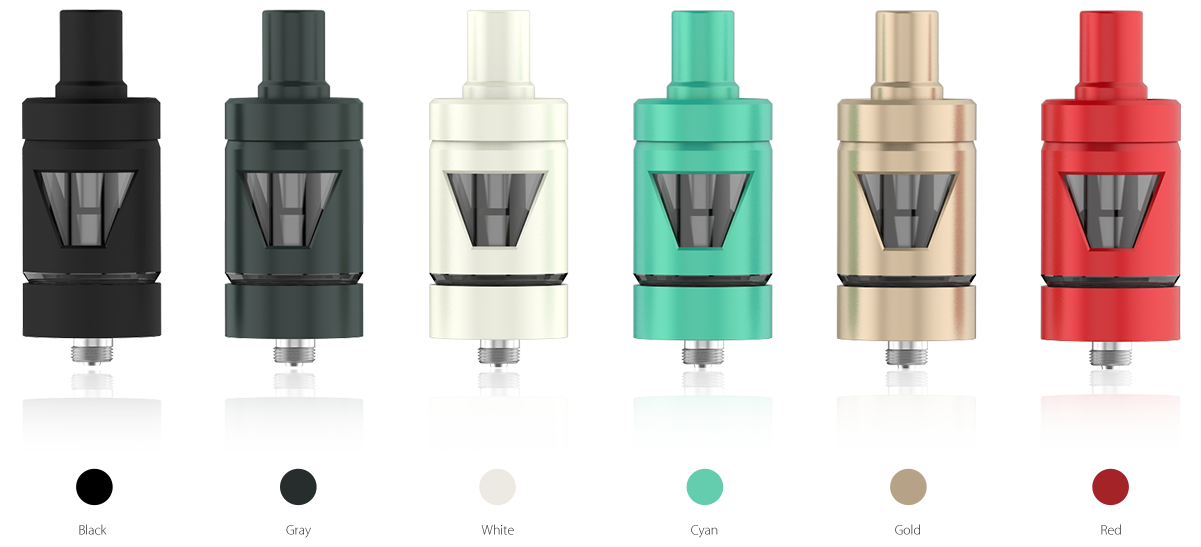 Several atomizer heads can be applied
CL1.0 head, CL-Ti 0.4 head, CL-Ni 0.2 head
VT Mode:
VW/Bypass Mode:
Atomizer Head replacement
Unscrew the atomizer cone, the atomizer head is located on the base, just unscrew it and replace and clean.
(NOTE: Please do not wash the atomizer head with water. Simply scrub it with alcohol cotton or clean dry cloth.)

E-juice filling
Separate the atomizer from the battery, and unscrew the atomizer base from the atomizer tube. Inject the liquid into the cambered slot.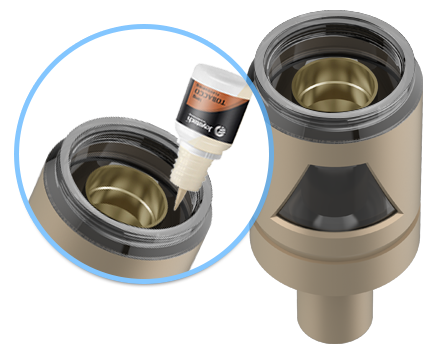 NOTE: 1.Please do not overfill. Leave a small air pocket in order to avoid leakage.
NOTE:
2. Please drip a few drops of e-juice to the atomizer head before its first use to avoid dry burn.
This site uses cookies. By continuing to browse the site you are agreeing to our use of cookies. Read our private policy>