ProC Series Heads
ProC1/ProC1-S/ProC2/ProC3/ProC4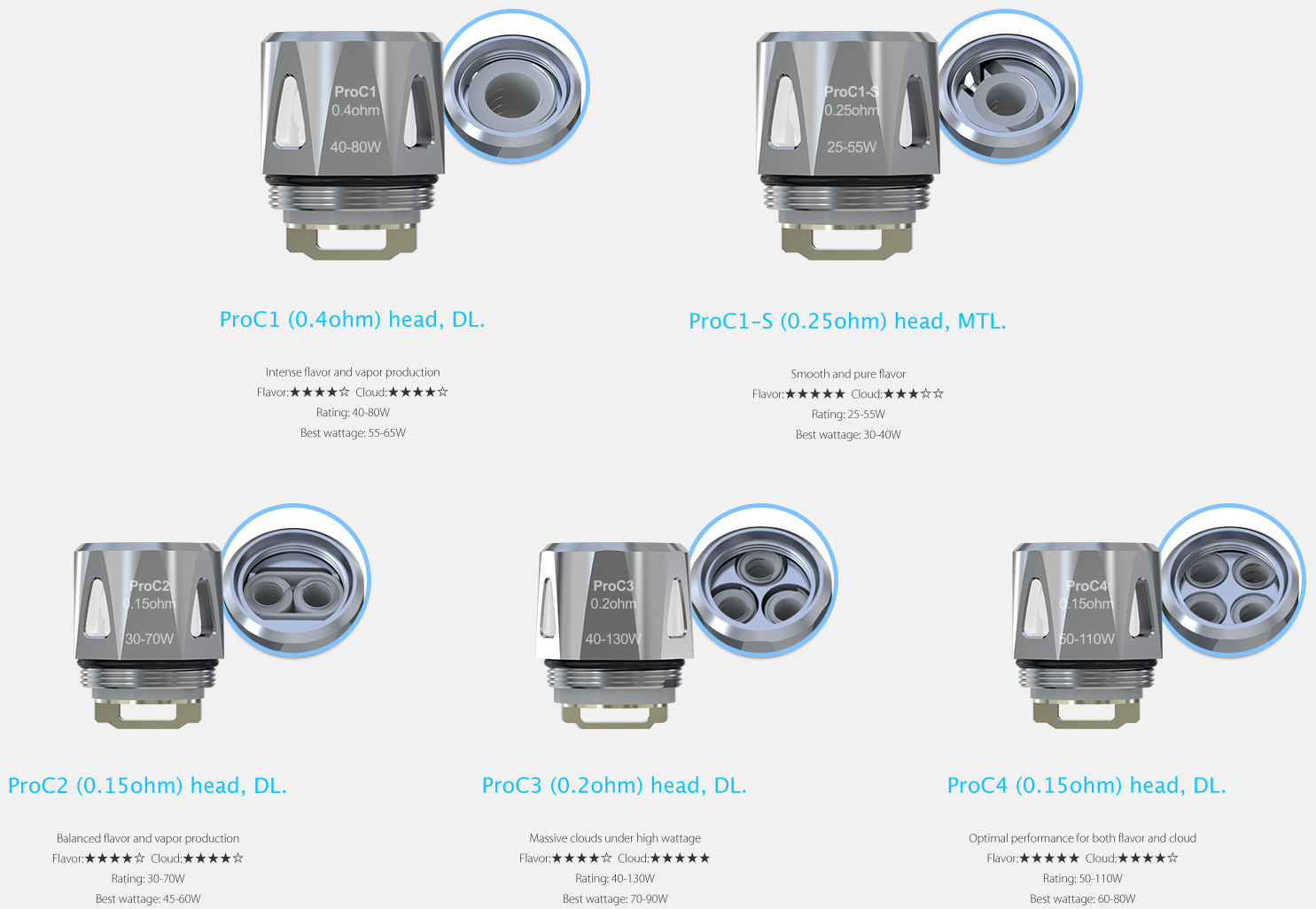 Configuration:
Coil: Kanthal
Height:18.5mm
Diameter:14.5mm

Atomizer head replacement
Unscrew the atomizer tube, the atomizer head is located in the base, just unscrew it and replace and clean.
(Note: Please do not wash the atomizer head with water. Simply scrub it with cotton or clean dry cloth.)
Age Certification
You must be 18 years old to visit this site.