ARE YOU OF LEGAL SMOKING AGE?
THE PRODUCTS ON THIS WEBSITE ARE INTENDED FOR ADULTS ONLY.
By entering this website, you certify that you are of legal smoking age in the state in which you reside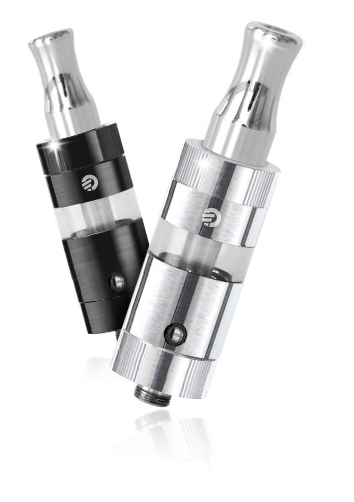 Introduction:
The eMode Atomizer has an adjustable air inlet valve so that you can decide your vaping draw. Its atomizer head is the second generation of Joyetech atomizer heads ? the C2 Atomizer Head. What's more, the clearomizer makes maintaining your e-liquid level simple.
Standard configuration:
*1 x eMode Mouthpiece
*1 x eMode Atomizer Top Cap
*1 x eMode Atomizer Tube
*1 x eMode C2 Atomizer Head
*1 x eMode Atomizer Base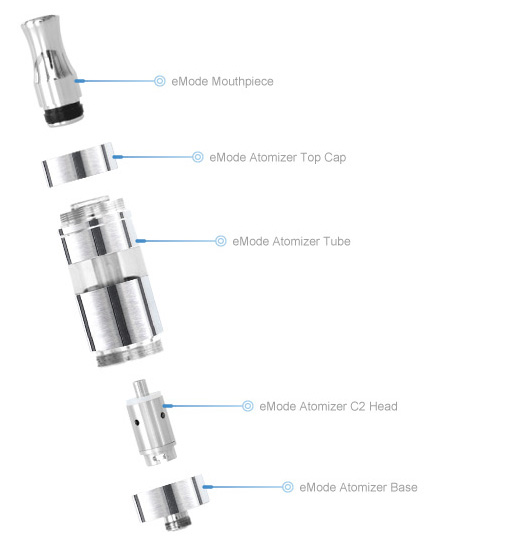 Features:
Adjustable Air Inflow
Transparent Liquid Window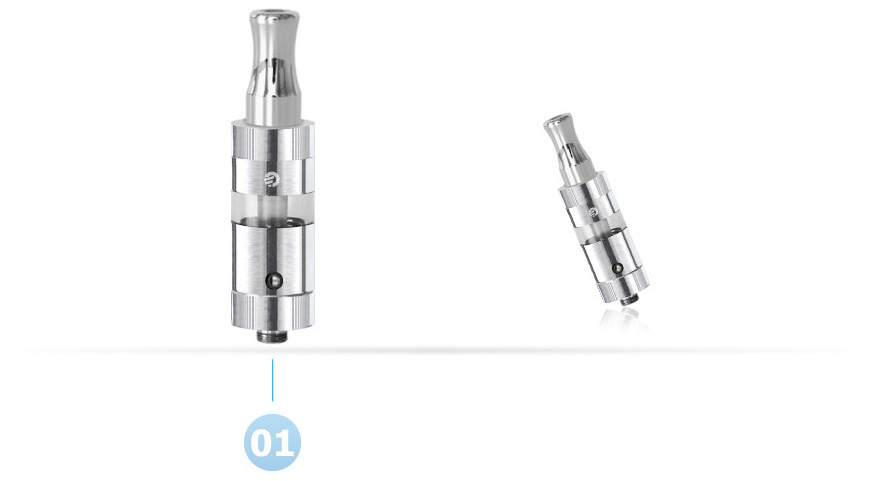 Adjustable air inflow:
From the air inlet valve on the eMode atomizer, you can regulate the air inflow by using a straight screwdriver or a crossscrewdriver so as to set your favorite vaping draw.

When the inlet is turned upward, it will deliver the least amount of air, and the draw will be less airy, just like the eGo-T and eGo-C.

When the inlet is turned downward, it will deliver the most amount of air, and the draw will be more airy, like the eGo-CC.

When the inlet is turned to the middle (either the right or the left), it will deliver a medium amount of air.

Transparent liquid window:
The e-juice volume can be seen clearly through the transparent window so you can add e-juice as you see fit, allowing you to protect your atomizer.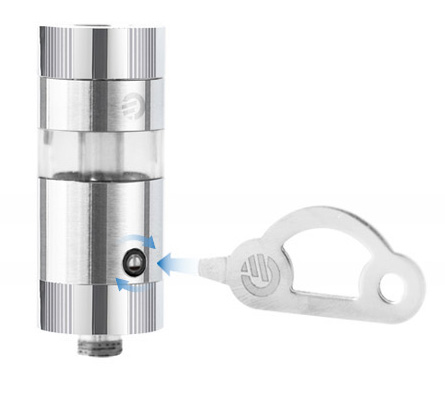 Special tool
For the function of adjustable air inflow, we specially designed a tool to assist the operation of eMode. Using the small top side of the tool, you can adjust the directions of air inlet so as to realize different draws.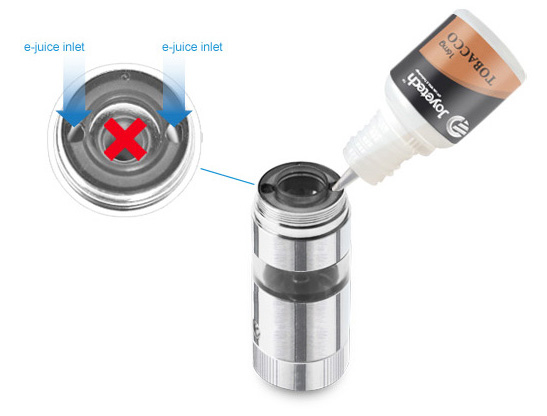 E-juice Filling
Unscrew the eMode atomizer top cap and you will see two inlets on the atomizer. Simply pour the e-juice into the atomizer inlets.

Please screw on the top to avoid leakage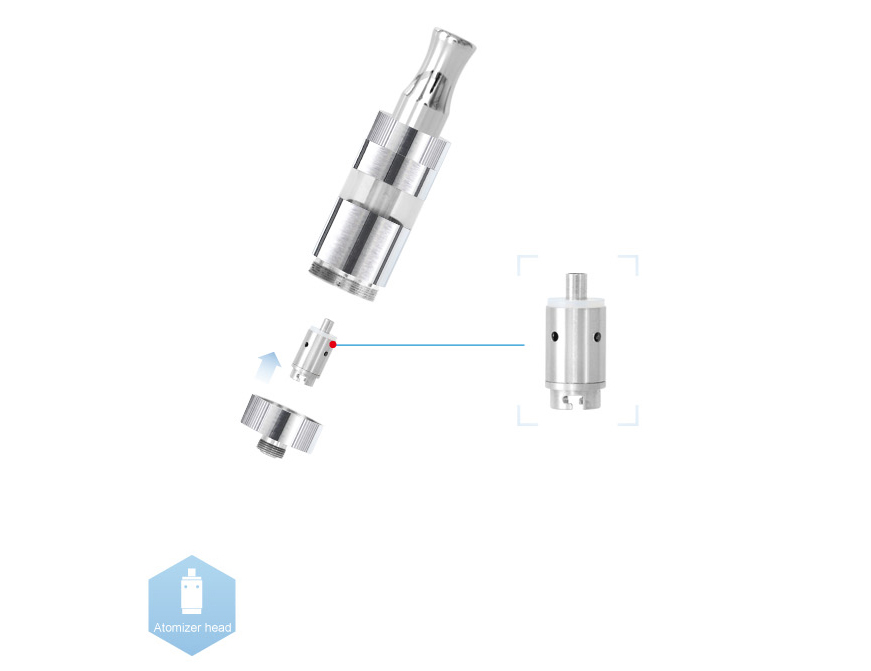 Atomizer Head Replacement
Unscrew the entire eMode Body, and locate the Atomizer Head assembled on the eMode Base. Simply unscrew the Atomizer Head and replace it with a new one.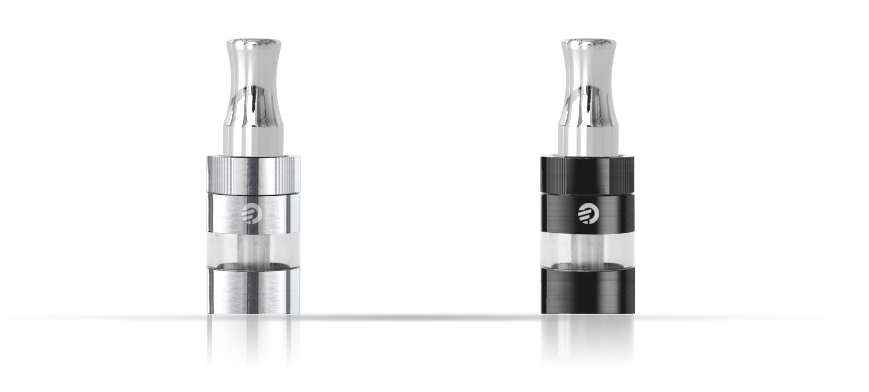 eMode Atomizer Color:
Silver, Black