eGrip II Light applies NotchCoilTM 0.25ohm DL. Head
eGrip II Light uses NotchCoilTM 0.25ohm DL. (Direct Lung) head lasts longer and can be used under high wattage condition.
It will surely bring you great vaping experience ever.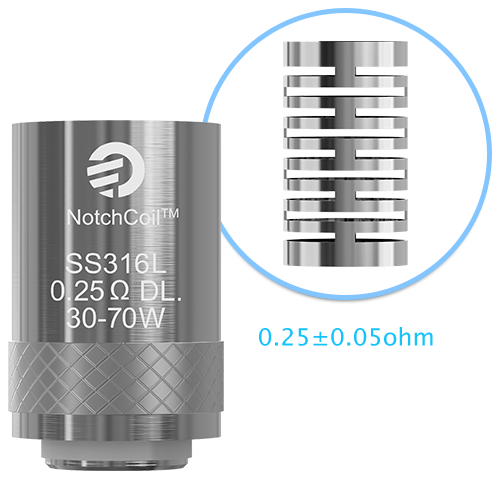 NOTE:1.Please do not wash the atomizer head with water. Simply scrub it with cotton or clean dry cloth.
2.Please drip at least 5 drops of e-juice to the atomizer head and vape a few times in power-off
condition (with airflow widely open) before its first use to avoid dry burn.