ARE YOU OF LEGAL SMOKING AGE?
THE PRODUCTS ON THIS WEBSITE ARE INTENDED FOR ADULTS ONLY.
By entering this website, you certify that you are of legal smoking age in the state in which you reside

Properties:
● Length: 43mm
● Weight: 12.7g
● Use with type B cartridge
(Cylinder-shaped, assorted Joye eGo-C cartridge without tissues inside)
Color: Black, Silver, White, Pink
Universal accessories:
● eGo, eGo-T, eGo-C batteries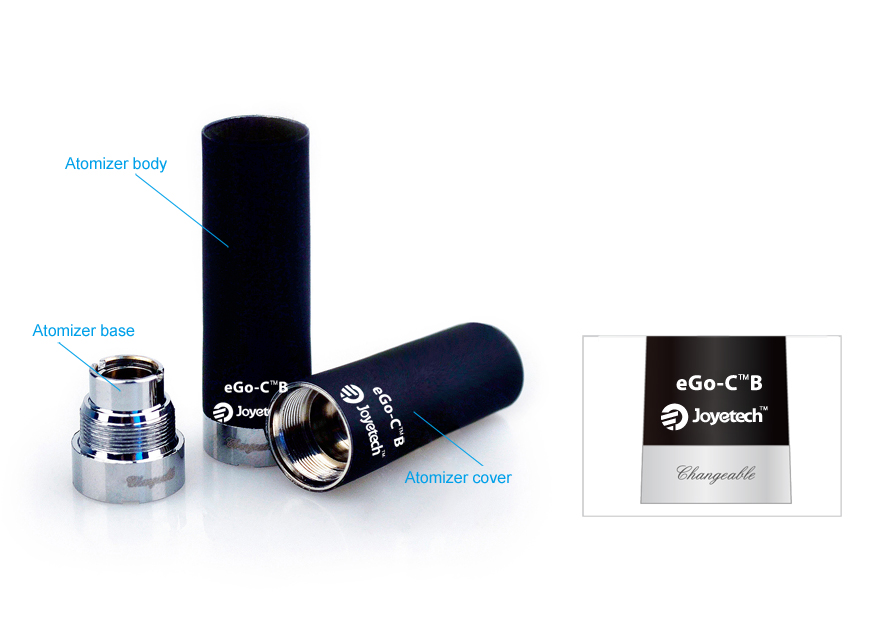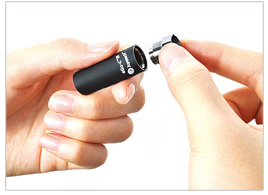 Unscrew the atomizer base with your hand
Take out the old atomizer head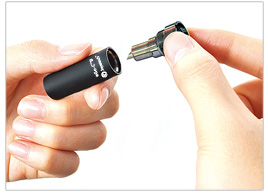 Assemble the new atomizer head
This atomizer body uses an innovative new technology by separating into two parts--- the atomizer base and the atomizer cover. This new eGo-C B type atomizer body can hold 2ml e-liquid with cylinder appearance, which can hold more liquid for your convenience. You can easily unscrew the atomizer base from the cover with your hand and assemble the atomizer head. It makes removal and cleaning more conveniently and effectively.

Replace an old, damaged Cone or stay one step ahead of your vaping experience with a back up Cone loaded and ready.