ARE YOU OF LEGAL SMOKING AGE?
THE PRODUCTS ON THIS WEBSITE ARE INTENDED FOR ADULTS ONLY.
By entering this website, you certify that you are of legal smoking age in the state in which you reside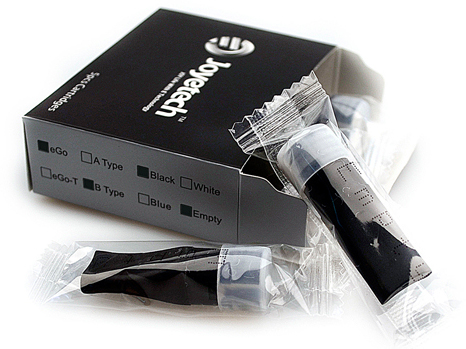 Properties:
●Length: 43.0mm
●Weight: 1.5g
●can be filled with 2.5ml liquid
Color:
Black, White, Blue, Pink, Red ...
eGo cartridge is one of the classic Joye cartridges with tissues inside. Buying empty cartridges makes you have an empty ready to fill cartridge for any flavor or strength you wish to vape. Just drip into the tissues inside the cartridges till it is fully absorbed. Potentially, an over-used cartridge could damage the atomizing unit and will also detract you from the vaping experience. For your better use, changing cartridges from time to time is needed.