ARE YOU OF LEGAL SMOKING AGE?
THE PRODUCTS ON THIS WEBSITE ARE INTENDED FOR ADULTS ONLY.
By entering this website, you certify that you are of legal smoking age in the state in which you reside

New design with perfect fashion. All-glass e-juice window make you be aware of the residual amount of the e-juice.
What's more, seven colors of the tube is available at your own choice. black, pink, red, purple, blue, silver, white.
It is also assembled with changeable atomizer C2 head ensure the high voltage, high output and heavy vapor.
Parameter:
Diameter: 14mm
Length: 79.6mm (including mouthpiece)
Liquid capacity: 1.5ml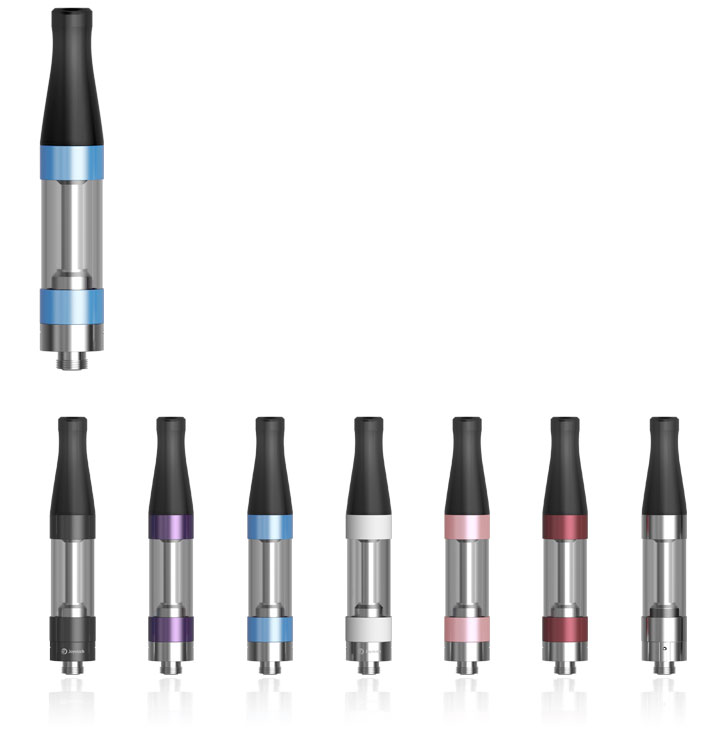 Newly designed Atomizer C2 head
The atomizer C2 head is newly designed, with the resistance of 2.4 ohm it can work under high voltage.
It is immersed in the e-juice while using, which allows heavy vapor in a short time. Also, it will prevent vaping once e-juice runs out, which lengthens the service life as well.

Filling liquid from the bottom
Simply please turn upside down the atomizer and unscrew the atomizer base; then refill the e-juice along the tube; when refilled, please screw the base on and put the whole atomizer together with battery.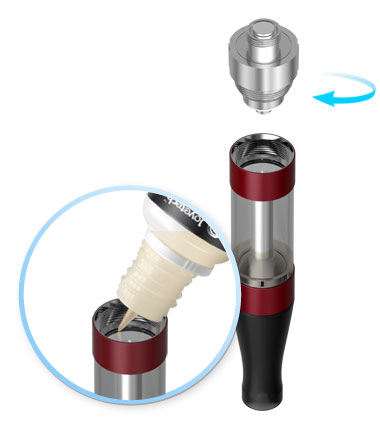 Compatible with all Joyetech 510 thread
eCom-C adopts 510 thread which is different with eCom. It improves the compatibility greatly as spare parts.