ARE YOU OF LEGAL SMOKING AGE?
THE PRODUCTS ON THIS WEBSITE ARE INTENDED FOR ADULTS ONLY.
By entering this website, you certify that you are of legal smoking age in the state in which you reside

Cuboid Mini Atomizer, adopts the new oblong shape for the first time, which can perfectly match the Cuboid Mini. With the innovative leak resistance cup design, coil replacement and juice filling can be achieved by removing the top section from the cup. Tempered glass window and top airflow control make it easy to use. Special design with easy operation, the Cuboid Mini Atomizer will surely provides you a perfect flavor.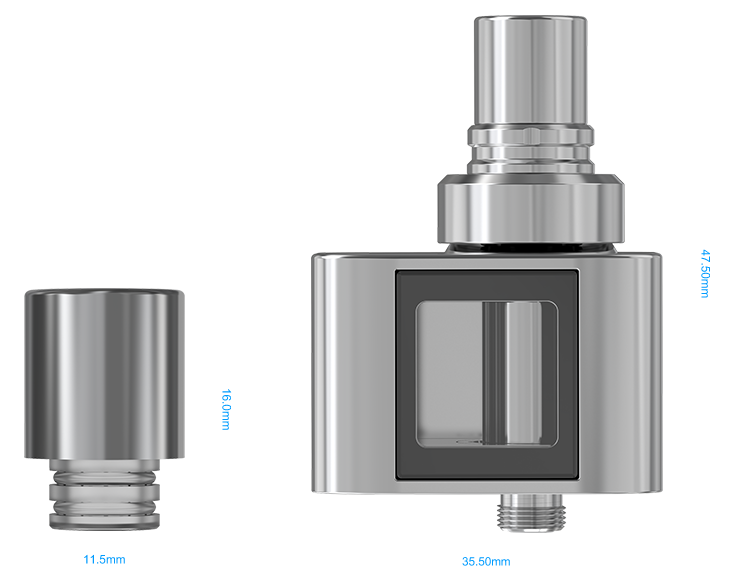 Exclusive TFTA-Tank Technology
This TFTA-Tank (top filling and top airflow tank) allows the top section and coil to be removed and as one solid unit.
Coil replacement and juice fill can be achieved by removing this top section from the cup.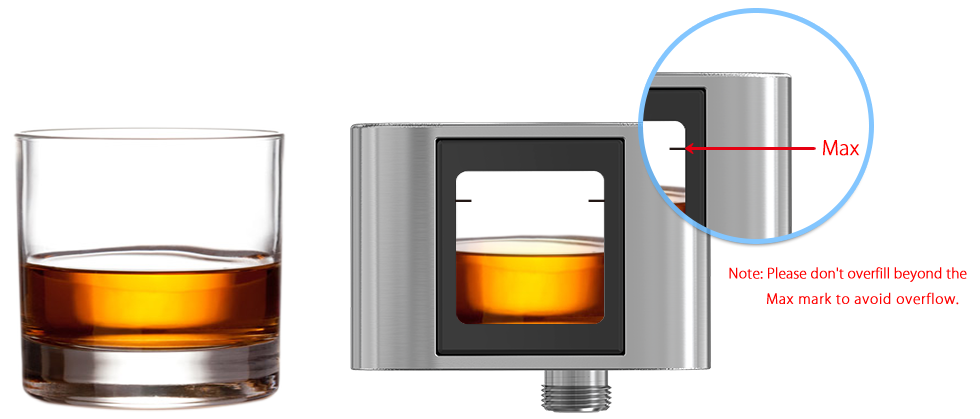 Detachable and Washable Structure
With its special structure, Cuboid Mini Atomizer can be easily detached and is able to wash separately.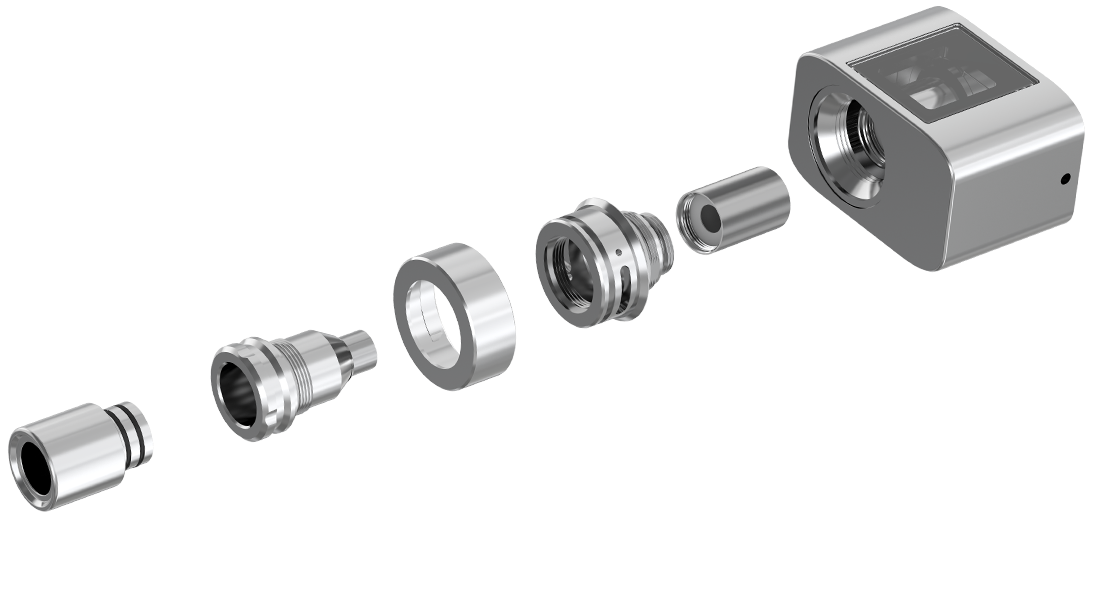 Newly Added NotchCoilTM 0.25ohm DL. Head We kindly recommend the new NotchCoilTM 0.25ohm DL. (Direct Lung) head which lasts longer and can be used under high
wattage condition. It will surely bring you great vaping experience ever.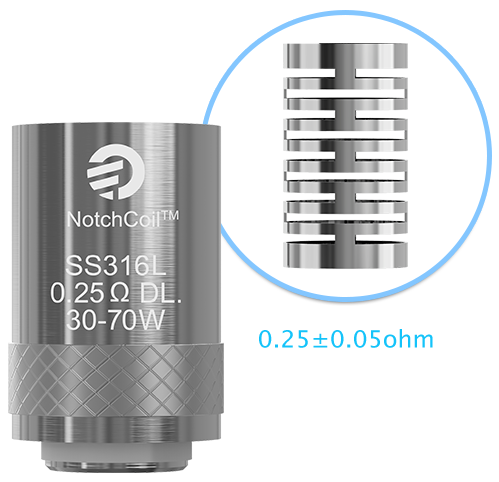 Multiple Atomizer Heads Can Be Applied
Multiple BF Series Heads for Your Choice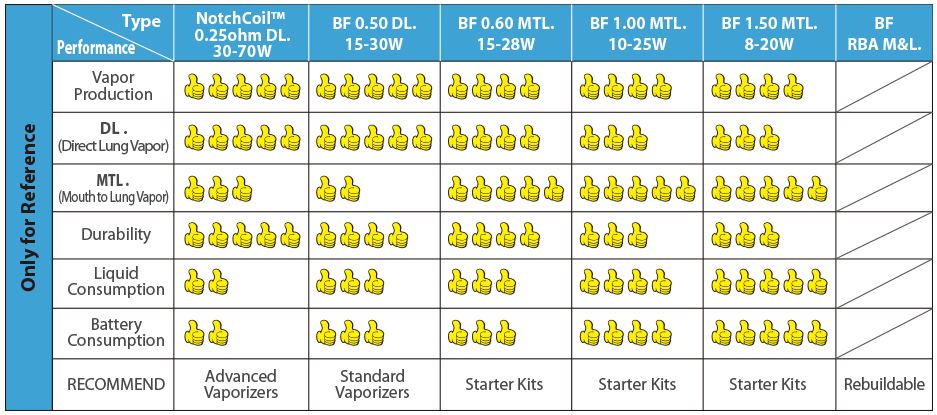 Invisible Airflow Control
Invisible and upper airflow makes it more easier for air to come in. It is elegant in appearance and convenient in operation.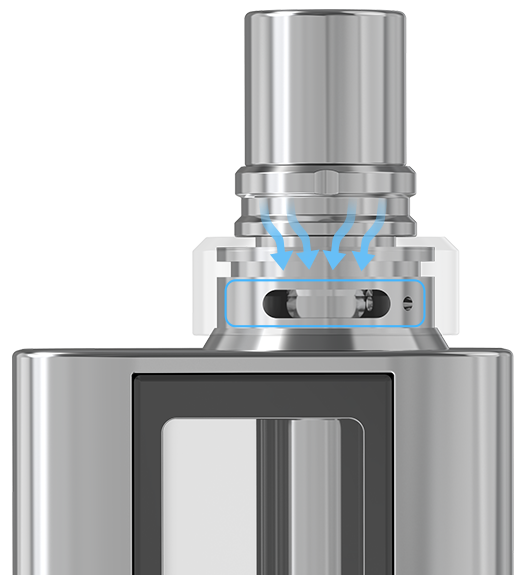 Atomizer Head Replacement
Uninstall the atomizer tube, the atomizer head is located on the base, just unscrew it and replace with a new one.
(NOTE: Do not wash the atomizer head with water. Simply scrub it with alcohol cotton or clean dry cloth.)

Unscrew the atomizer base from the atomizer tube and inject the liquid into the tube.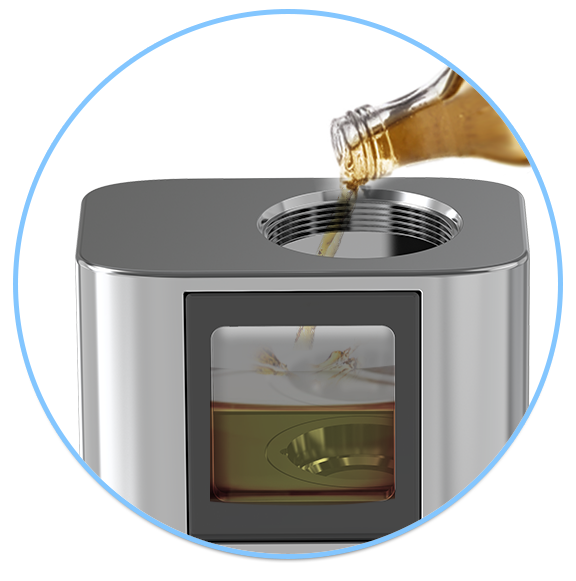 NOTE: 1.Please drip at least 5 drops of e-juice onto the head and inhale a few times without pressing the fire button before its first use to avoid dry burn.
NOTE:
2.As shown in the photo, please don't overfill beyond the max to avoid overflow when reassemble.