ARE YOU OF LEGAL SMOKING AGE?
THE PRODUCTS ON THIS WEBSITE ARE INTENDED FOR ADULTS ONLY.
By entering this website, you certify that you are of legal smoking age in the state in which you reside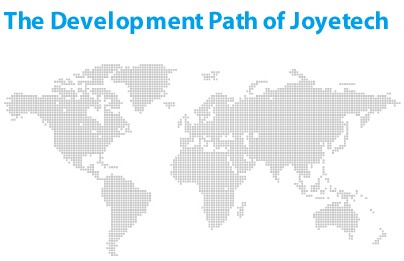 In 2010, Joyetech released a new technical reformed product called Joye eGo-T and put forward a new technological tank atomizer which broke the traditional technology of liquid imbibitions by tissues in the cartridges.
To everyone's surprise, Joyetech began to affect the entire e-cigarette market in 2011, launching the 510-T and eGo-C serial products.
To meet people's higher demands for portability, Joyetech developed eCab which houses changeable atomizers and changeable batteries. The eCab is also sleek and stylish, accomplishing the goal of both stylish appearance and powerful vapor function.
Joyetech was founded in December 2007.
With fast innovations in an already well-established industry, Joyetech independently developed its first product in September of 2008: the Joye 510,and at the same time, created the concept of a manual battery, which solved the then industry-wide problem of cartridge leakage.
In October of 2009, Joyetech developed the Joye eGo cigarette,which began the trend of sleek design, and at the same time prolonged the battery life and increased the volume of the cartridges compared with theJoye 510.