Based on design and structure of eGo series electronic cigarette, the eCab becomes more slim and prettier than eGo-T or eGo-C. Most of important, the eCab not only keeps changeable atomizer, but also uses a new changeable Battery.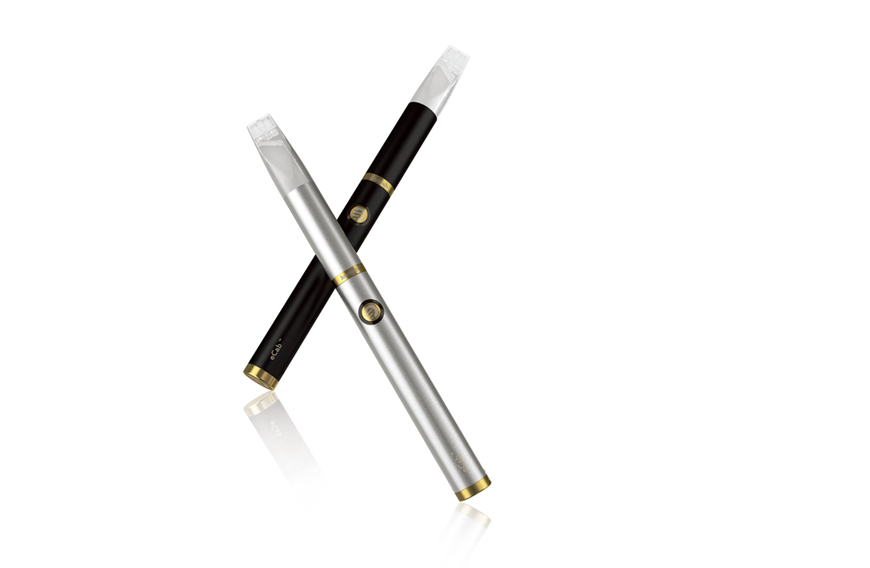 Joye eCab Changeable
Atomizer Battery
The eCab is simpler and more
convenient version of New Tank
Changeable System Electronic
Cigarette.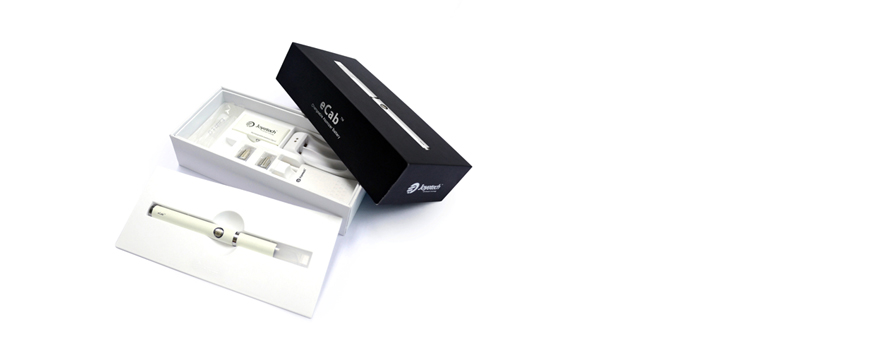 eCab kits comes with:
* 1 x eCab atomizer cone
* 2 x eCab atomizer head
* 1 x eCab battery housing
* 2 x eCab rechargeable battery
* 2 x eCab cartridge
* 1 x eCab charger adaptor
* 1 x eCab USB battery charger
* 1 x eCab user manual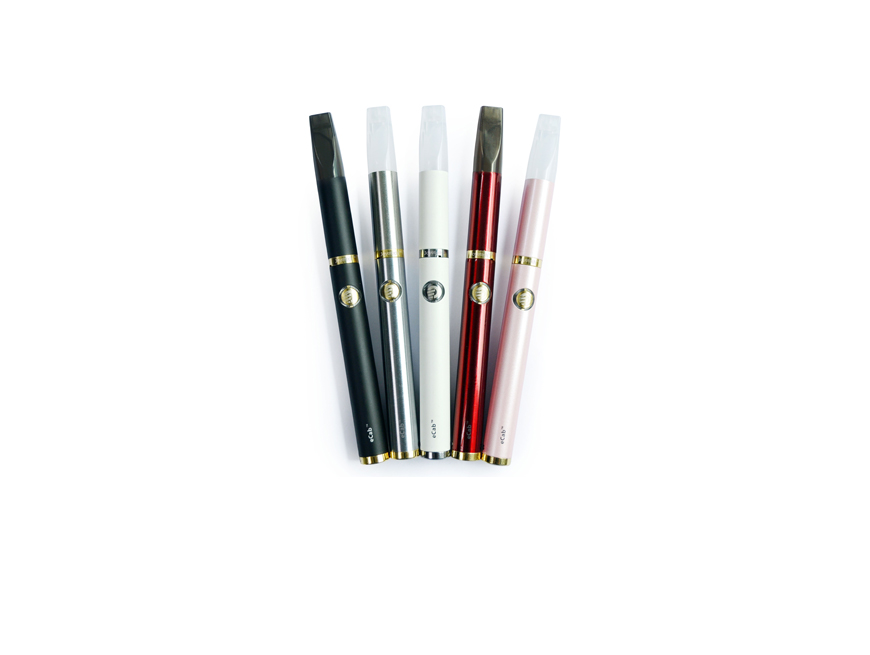 The eCab`s thin design is light weight and comfortable to use. Available in 5 colors:Black,Silver,White,Red and Pink.
A :
Cartridges
B :
Atomizer Body
C :
Atomizer Head
D :
Battery Housing
E :
Rechargeable Battery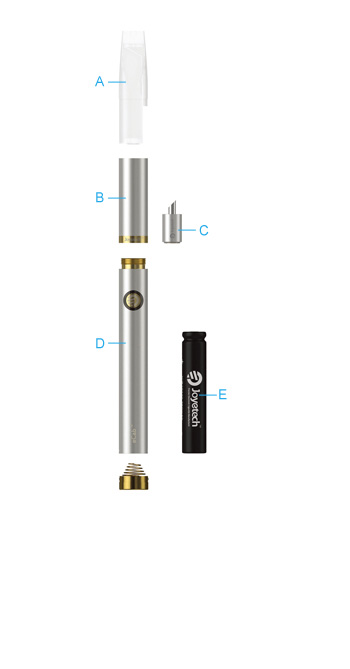 This new battery structure gives the ability to take out and replace the rechargeable battery while using electronic ci- garettes. Benefited from this new battery application, con- sumers can quickly inspect and change eCab atomizer head and battery at any time when you want.
The Joyetech eCab battery enables over 150 standard puffs.
Charging takes approximately 2 hours.
The unique Joyetech Change- able Liquid Tank System uses refillable tanks that are more economical than traditional e- cigarettes.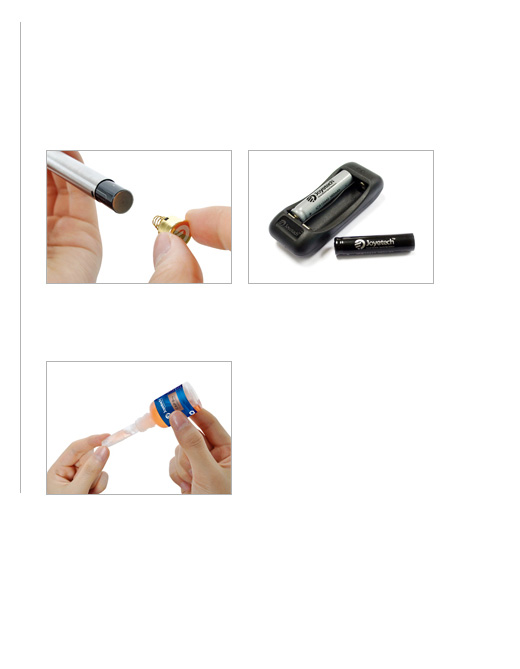 Age Certification
You must be 18 years old to visit this site.