ARE YOU OF LEGAL SMOKING AGE?
THE PRODUCTS ON THIS WEBSITE ARE INTENDED FOR ADULTS ONLY.
By entering this website, you certify that you are of legal smoking age in the state in which you reside
€ 13.20(5 PCS)
EUR (In.VAT)
$14.99(5 PCS)
USD (Ex.VAT)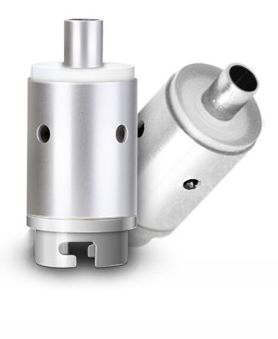 Introduction:
The eMode C2 atomizer head is the second generation Joyetech atomizer head, which uses new, advanced technology to deliver more vapor compared with the original C atomizer head used in the eGo-C and eGo-CC.
Size:
Height:20mm
Diameter: 9mm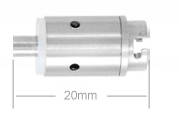 The eMode C2 atomizer head is designed to be used with variable batteries, so that maximum efficiency and service life with the eMode will be achieved.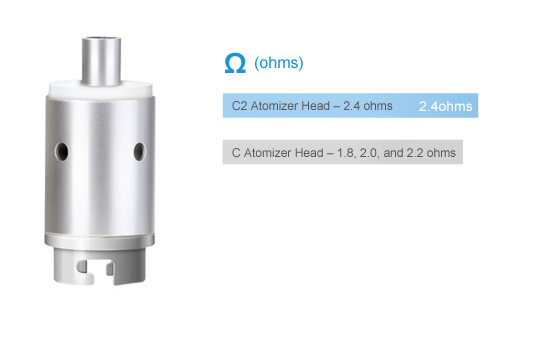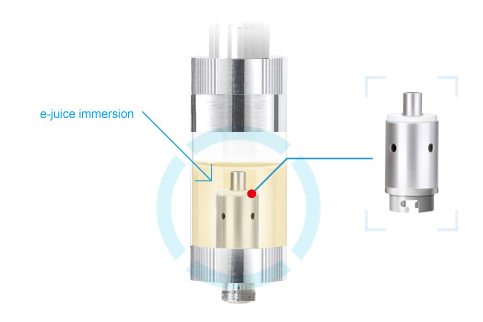 The original C atomizer head absorbs e-liquid using the cartrige, while the C2 atomizer head is surrounded by the e-liquid in the atomizer tube. The liquid flows in at a constant, high speed, allowing the eMode to produce vapor faster. In addition, it will prevent vaping once e-liquid runs out.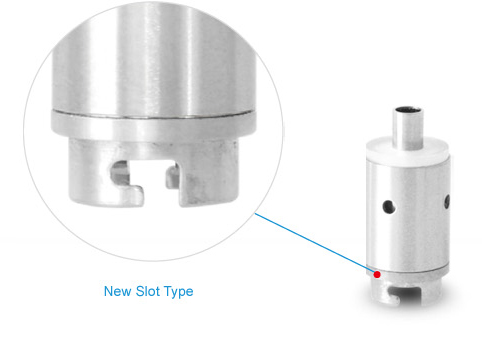 The assembly of the atomizer head has been overhauled. In lieu of the traditional thread-type atomizer head, the C2 atomizer head adopts a slot-type, which is easier to assemble and won't get stuck in the tube.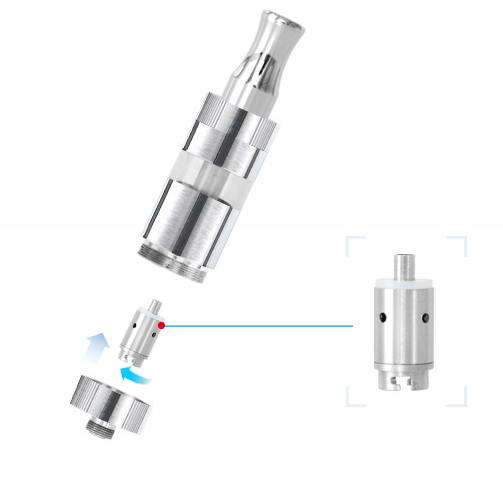 How to replace:
1. Unscrew the atomizer base from the atomizer tube.
2. Simply twist the atomizer head clockwise and pull it out.
3. Insert a new one and twist it counter-clockwise to lock it into the slot.