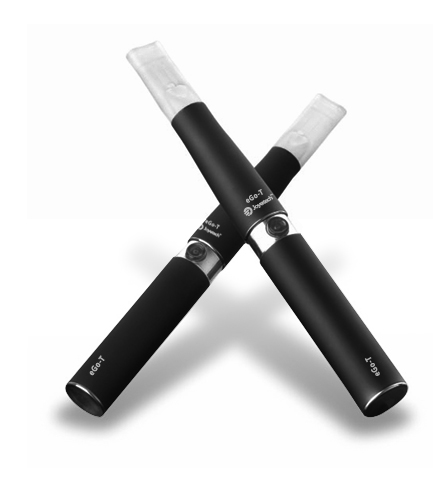 The kit comes with:
* 2 x manual batteries
* 2 x tank atomizers
* 1 x wall adapter
* 1 x USB charger
* 5 x A type cartridges
* 1 x user manual
* 1 x pouch
eGo-T, the second generation of the
ever popular eGo electronic cigarette
is a step in the right direction towards
the perfect e-cigarette.
A revolutionary new filling system------ the Tank System, has arrived to us. No more constant dripping or cartridge filling, let the Tank System do this for you! With this sealed tank unit, an easier smoking is waiting for you.
A 650mAh manual battery with high-safety, high-capacity and high-magnification will give a heavy user at least 6 hours of heavy vaping experience.
Its larger cartridges can hold 1ml (with eGo-T A type cartridge) and 2ml (with eGo-T B type cartridge) liquids, giving you a real smoking gratification by our e-cigs.