Standard Configuration:
*2 × eGo-CC Mouthpiece
*2 × eGo-CC Atomizer Head
*1 × eGo-CC Body
*1 × eGo Series Battery(650mah)
*1 × USB Cable Charger
*1 × Wall Adapter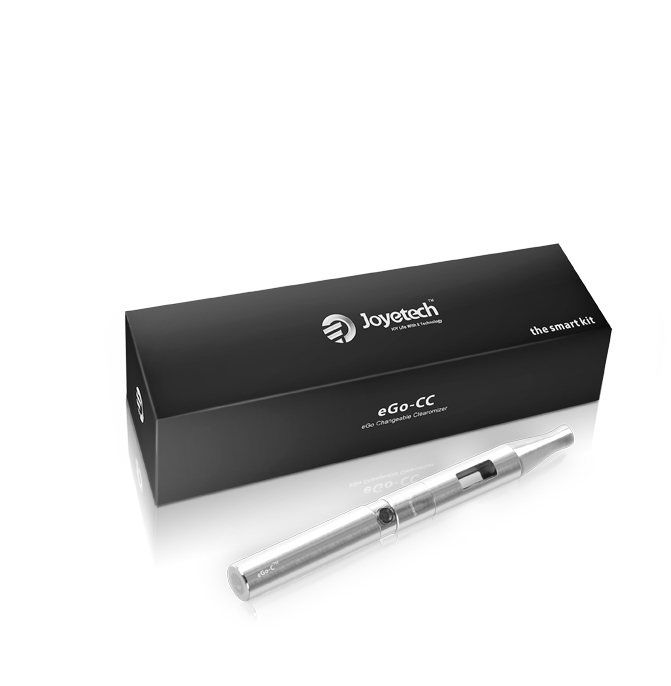 Product Introduction:
To some extent, eGo-CC is an updated eGo-C, equipped with a clearomizer, the liquid volume is very clear. And it will never leak at the bottom due to the upper air inlet. The atomizer head of eGo-CC is also changeable, just as the classic eGo-C product. It is compatible with all the batteries of eGo series.
Transparent liquid window
It is named eGo-CC because it features with "changeable" atomizer head and "clear" liquid window. The transparent window is the highlight of eGo-CC. From which, the liquid volume is quite intuitive.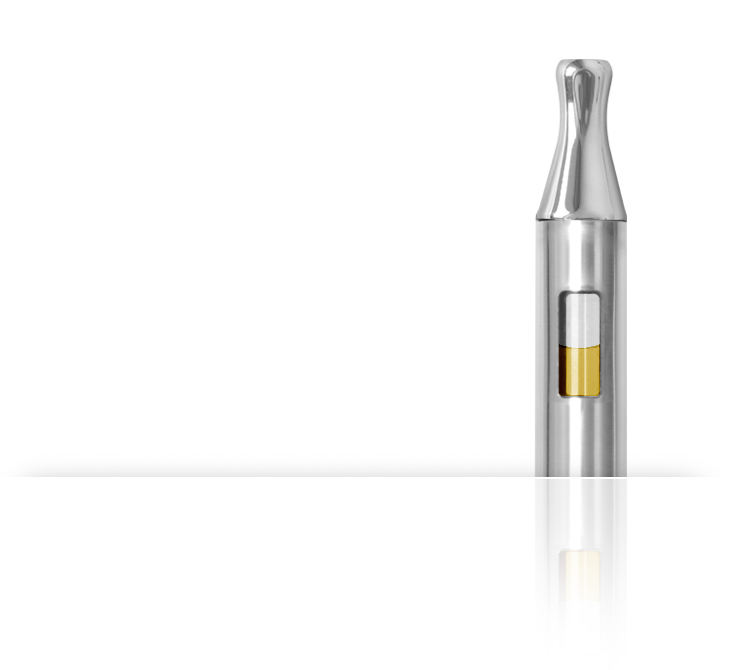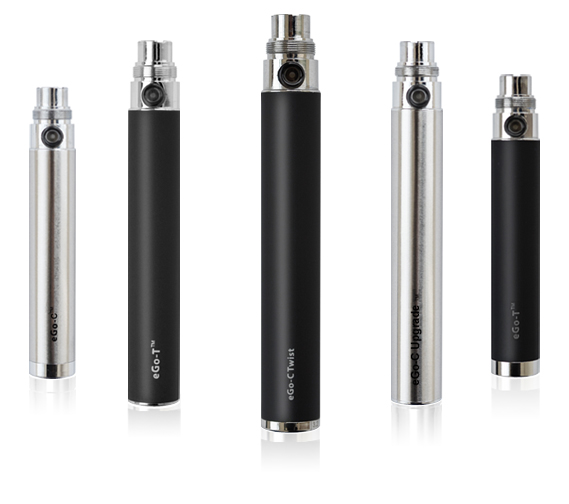 Compatible with all eGo series batteries.
eGo series batteries have alternative capacity and can be charged on several ways, that ensures continuous working of atomizers. Besides, it is designed with high technology, including short circuit protection, over-charge and discharge protection which make it much safer in using.
The surface of eGo-CC is smooth to the touch,
as the seamless connection makes the liquid
window a part of the tube.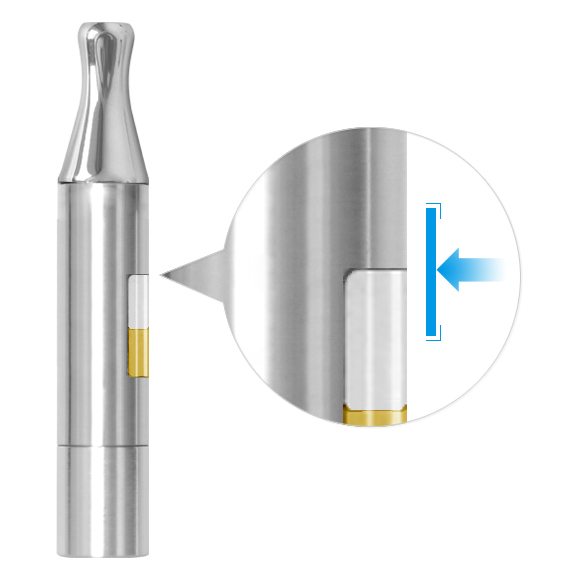 Changeable atomizer head
The changeable atomizer head is the core of eGo-CC, equipped with inner ceramic base, which concentrates the calorific value in providing better vapor. Quite small and easy to replace, the atomizer head is economical and practical.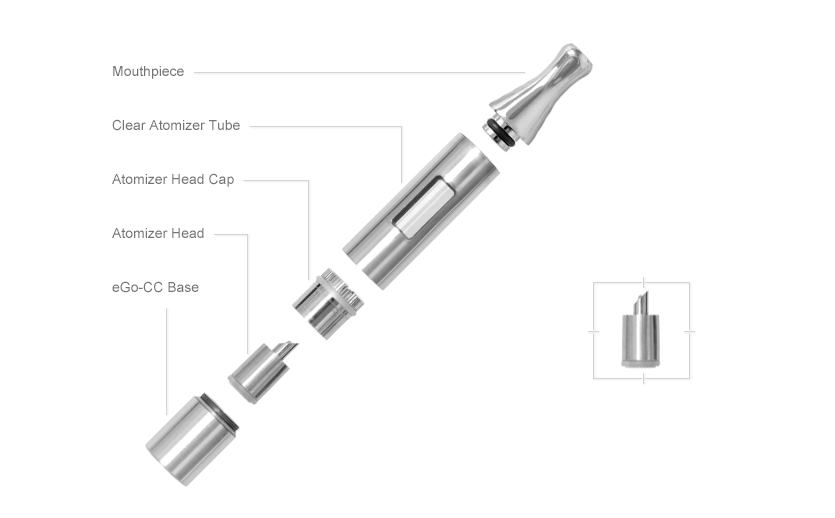 No Leakage
The air inlet of eGo-CC is on top of the atomizer, which allows the air flows in and out from the upside. It solves the problem of leakage at the bottom.