ARE YOU OF LEGAL SMOKING AGE?
THE PRODUCTS ON THIS WEBSITE ARE INTENDED FOR ADULTS ONLY.
By entering this website, you certify that you are of legal smoking age in the state in which you reside

Apart from the prvious models (i.e. black eCom and silver eCom), the latest model-
space gray eCom
, has been launched too.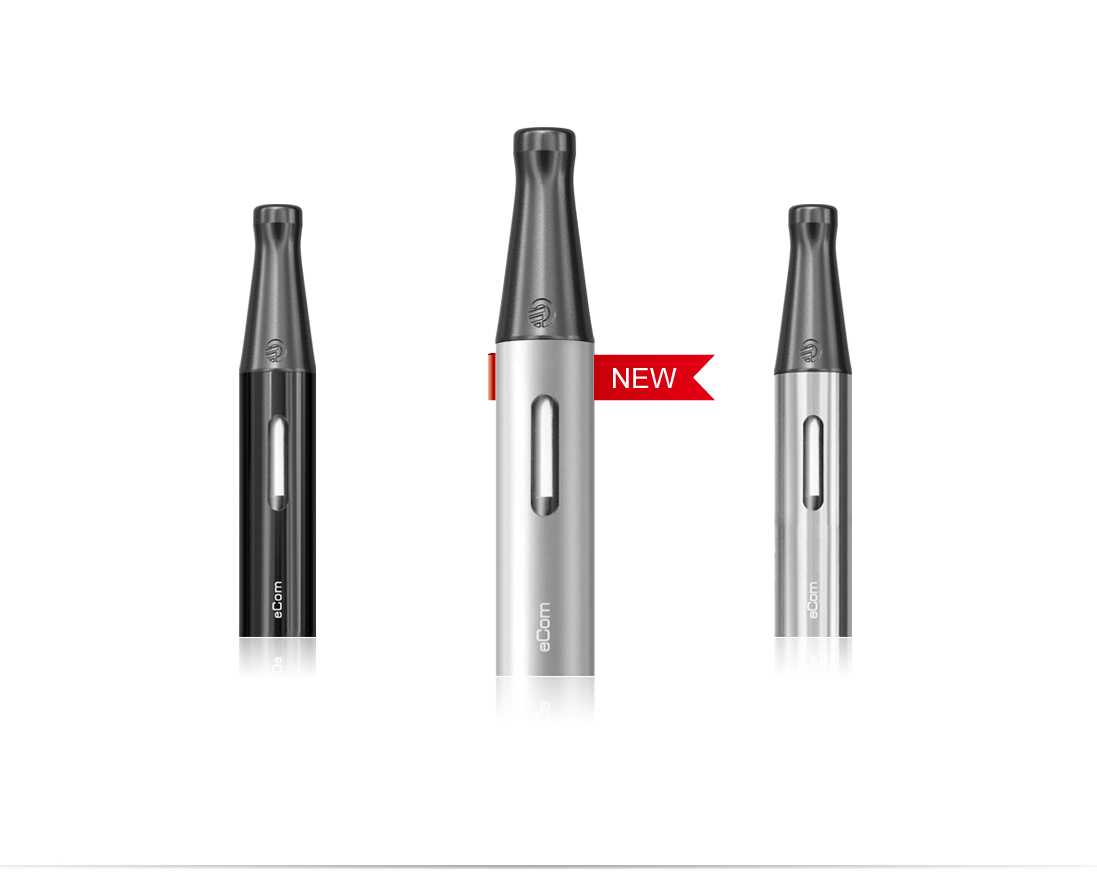 eCom Atomizer
is the core of eCom. High voltage, high output and large vapor are all available on eCom due to its new atomizer C2 head. It remains the transparent e-juice window. And the upper air inlet and outlet eliminate the likelihood of leakage.
Parameter
Diameter: 14mm
Length: 76mm (including mouthpiece)
Liquid capacity: 1.5ml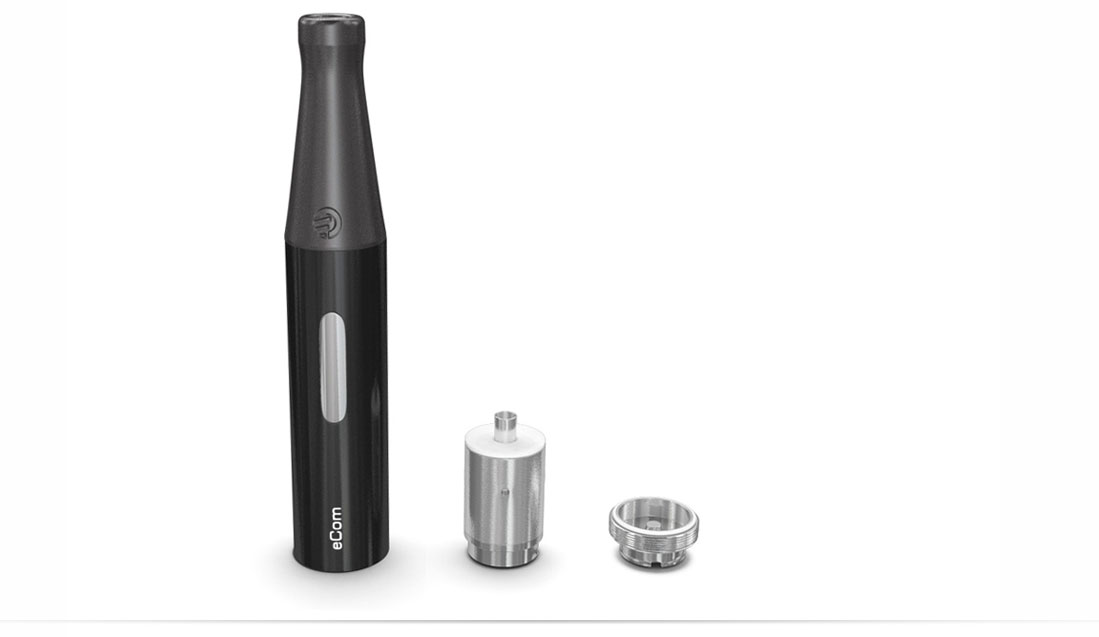 No leakage
Due to the upper air inlet, the air inflow and
outflow from upside, so eCom will never
suffer from leakage at the bottom.

Adjustable air inflow
The air inlet valve in the atomizer enables the air inflow to be varied by the special tool. Different air inflow creates different vapor experience.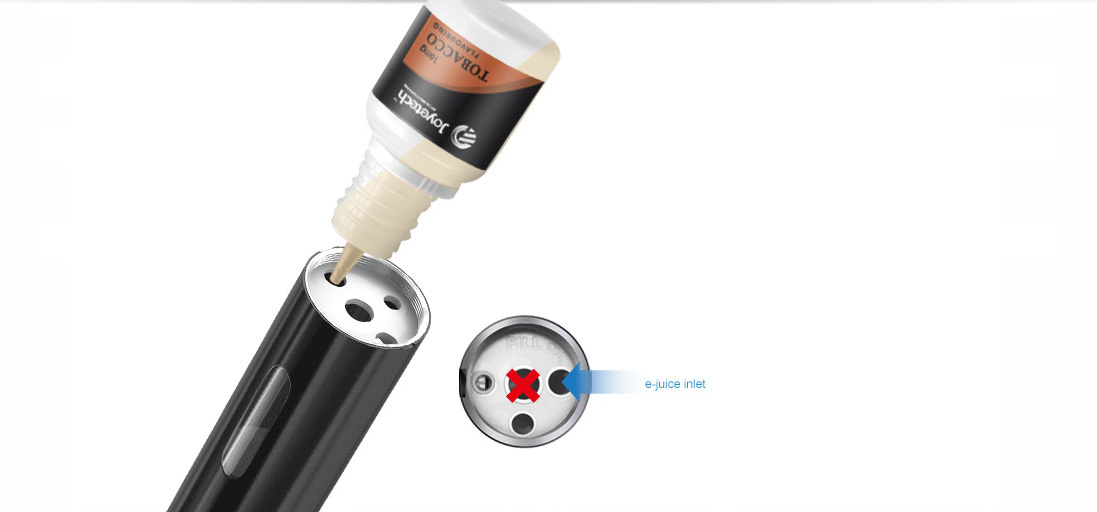 Liquid filling
Unscrew the mouthpiece and on the atomizer tube you can see an inlet located on the opposite of the air inlet valve. Simply pour the e-juice into the inlet to accomplish filling.


To adjust the air inflow
For the function of adjustable air inflow, we specially designed a tool to assist the operation of eCom. Using the small top side of the tool, you can adjust the directions of air inlet so as to realize different draws.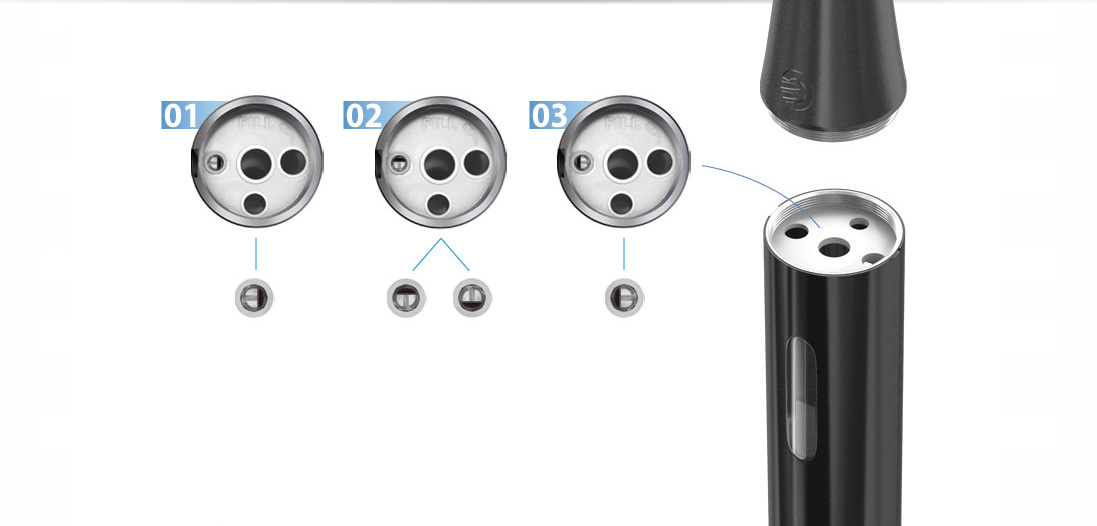 When the inlet is placed as:
Picture
1
, it means you should vape in heavy draw, just like the eGo-T and eGo-C.
Picture
2
,you can vape in normal draw.
Picture
3
,the inlet is the largest state, so you can vape with easy draw, like the eGo-CC.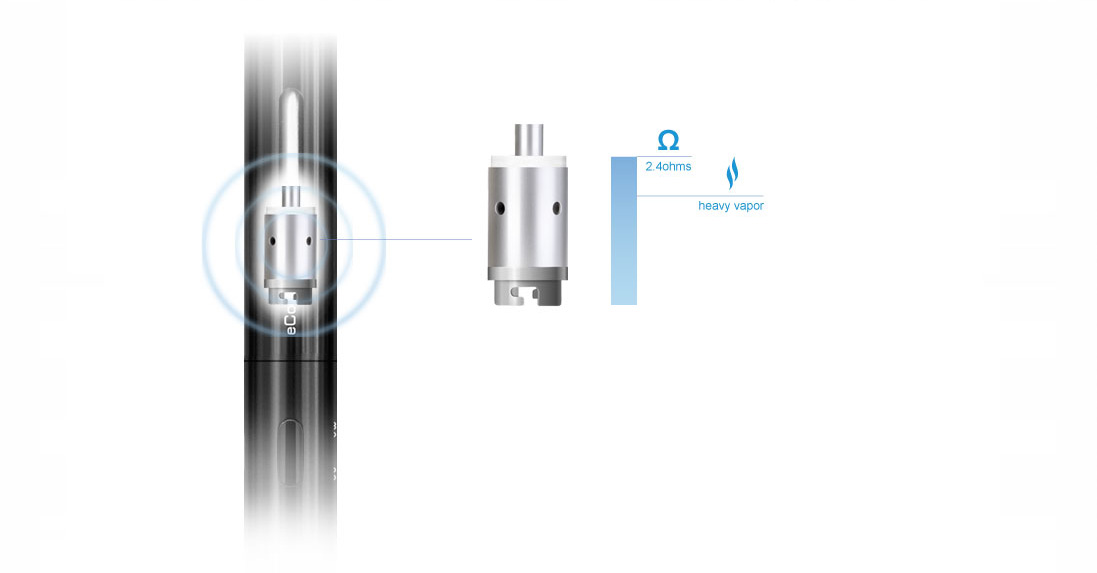 Newly designed atomizer C2 head
The atomizer C2 head is newly designed, with the resistance of 2.4 ohm whose max on-load voltage could be 4.5V, so it can work under high voltage. It is immersed in the e-juice while using, which allows heavy vapor in a short time. Also, it will prevent vaping once e-juice runs out, which lengthens the service life as well.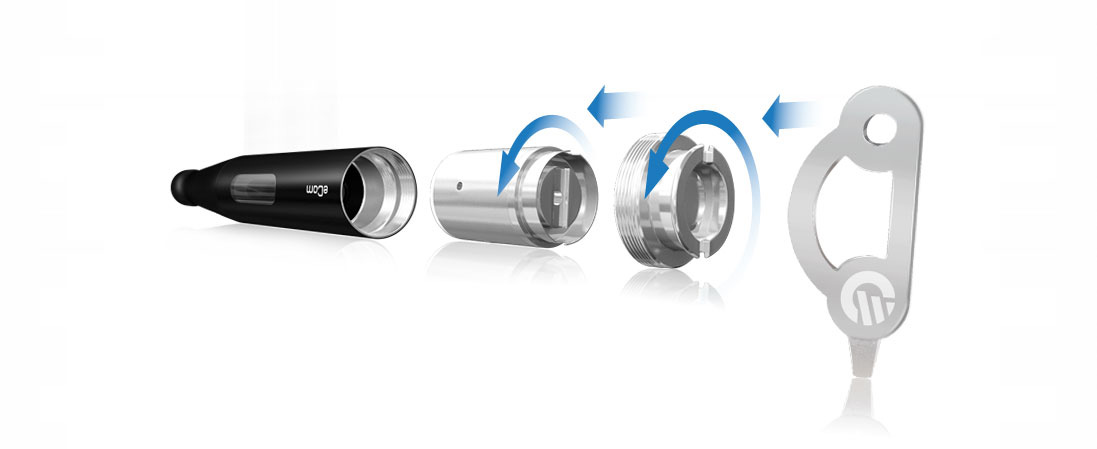 Atomizer head replacement
Use the special tool that we provide in the package to unscrew out the atomizer base counterclockwise, then unscrew the atomizer head clockwise and pull it out.

Attention:
Do not unscrew it too loose, or else it will get stuck in the silicone.
1. Screw the atmoizer head on the atomizer tube when assembling, not plug it in.
2. Do unscrew the atmoizer head along one direction when disassembling.