ARE YOU OF LEGAL SMOKING AGE?
THE PRODUCTS ON THIS WEBSITE ARE INTENDED FOR ADULTS ONLY.
By entering this website, you certify that you are of legal smoking age in the state in which you reside
zł64.90(5 PCS)
PLN (In.VAT)
¥1795(5 PCS)
JPY (Ex.VAT)
€ 16.00(5 PCS)
EUR (In.VAT)
$14.99(5 PCS)
USD (Ex.VAT)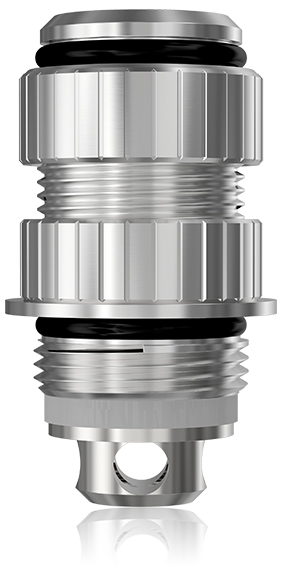 The CLR Atomizer Head is a newly designed atomizer head made for the eGo One. Compared to the traditional eGo One CL atomizer heads, the "R" stands for Reusable, Rewickable and Rebuildable. The CLR features a unique body design, allowing users to conveniently replace the cotton and customize the coil resistance to their preference. Organic cotton is used for wicking material of the CLR, which provides robust flavor output.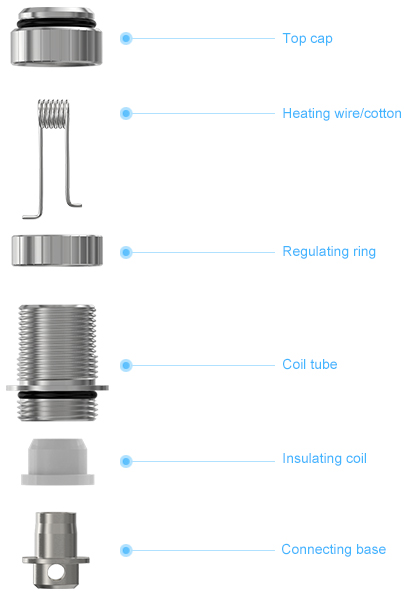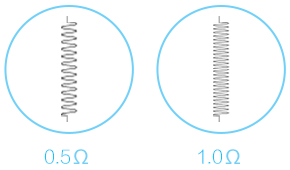 Parameter:
Height: 10mm
Diameter: 18mm
Resistance: 0.5ohm/1ohm (for options)

The CLR Atomizer Head comes pre-built with organic cotton. The cotton can easily be replaced as needed.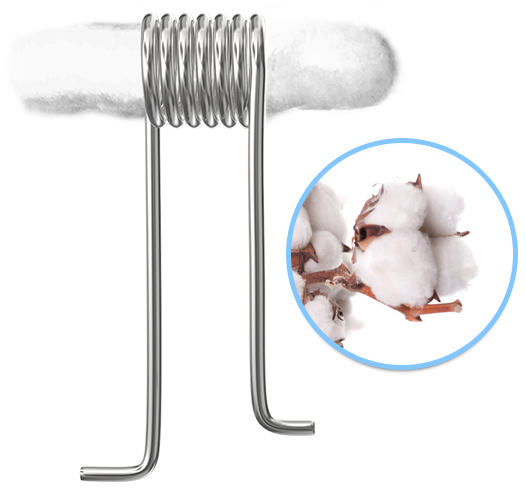 Rebuildable and Reuseable
The CLR Atomizer Head is a unique type of RBA. For advanced users, the CLR Atomizer Head can easily be taken apart, so that a new coil can be installed with ease. For standard users, the CLR Atomizer Head can easily be reused when the coils accumulate buildup. Simply remove the cotton, dry burn the coils, let it cool, and then run the coil under cold water. After the coil is dry, new cotton can now be applied to the coil for use.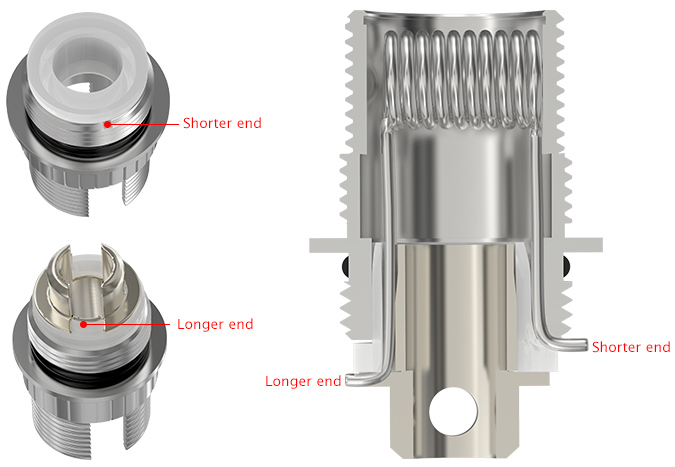 Cautions:
Customers need to choose suitable battery when the heating coil resistance is less than 1ohm.
The Liquid Valve Control can be adjusted according to the PG/VG percentage of the e-juice and voltage output of the battery.