ARE YOU OF LEGAL SMOKING AGE?
THE PRODUCTS ON THIS WEBSITE ARE INTENDED FOR ADULTS ONLY.
By entering this website, you certify that you are of legal smoking age in the state in which you reside
The BFXL Kth-o.5ohm coil head, using Kanthal coil, is the perfect combination for cloud chasing and pure flavor. It can be used under power mode with wattage setting at 30W to 50W.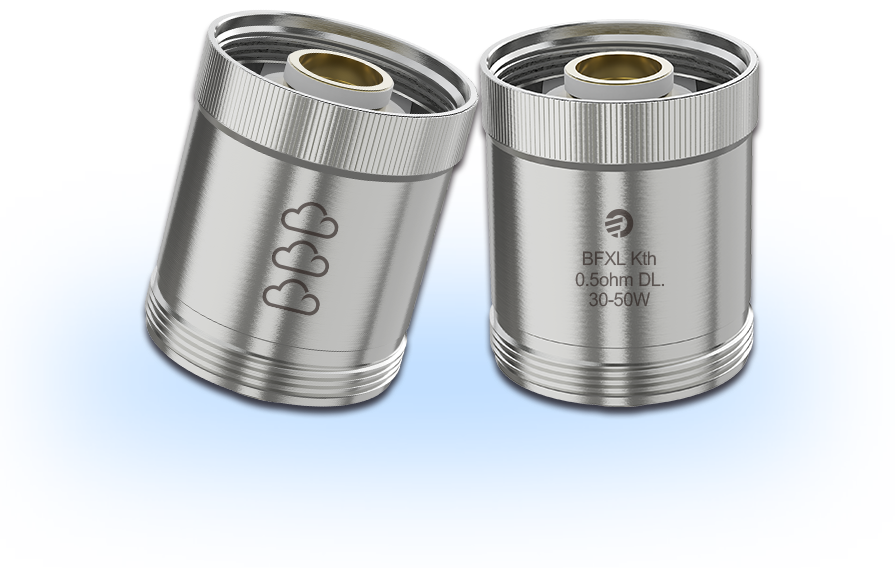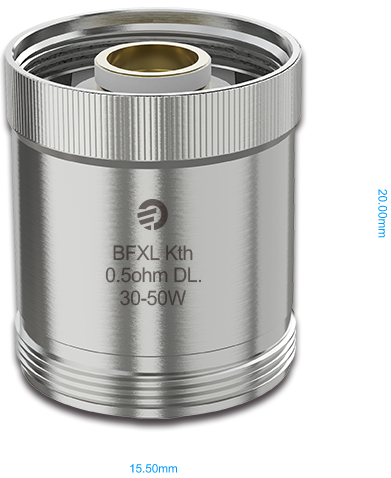 Configuration:
Height: 20.0mm
Diameter: 15.5mm
Atomizer head replacement
Unscrew the upper component, you'll find the atomizer head attached on the vent pipe. Remove the coil head to replace or clean.
(NOTE: Please do not wash the atomizer head with water. Simply scrub it with cotton or clean dry cloth.)